Discussion Starter
·
#1
·
Hi, I'm from Portugal, I'm 21, and I have a :suzuki: b12, my first street bike.
I've been around for a few months just watching and learning and steeling some ideas:devil:
Hope to learn more.
So the history of the bandit, I bought her about an year ago with a 3rd and 4th gear broken, she was still running but making lots of noise, so I bought a used gsxr 1100 gear box and changed the broken gears. Considering that was my first time working on an engine it was really gratifying.
After a wile I changed the rear: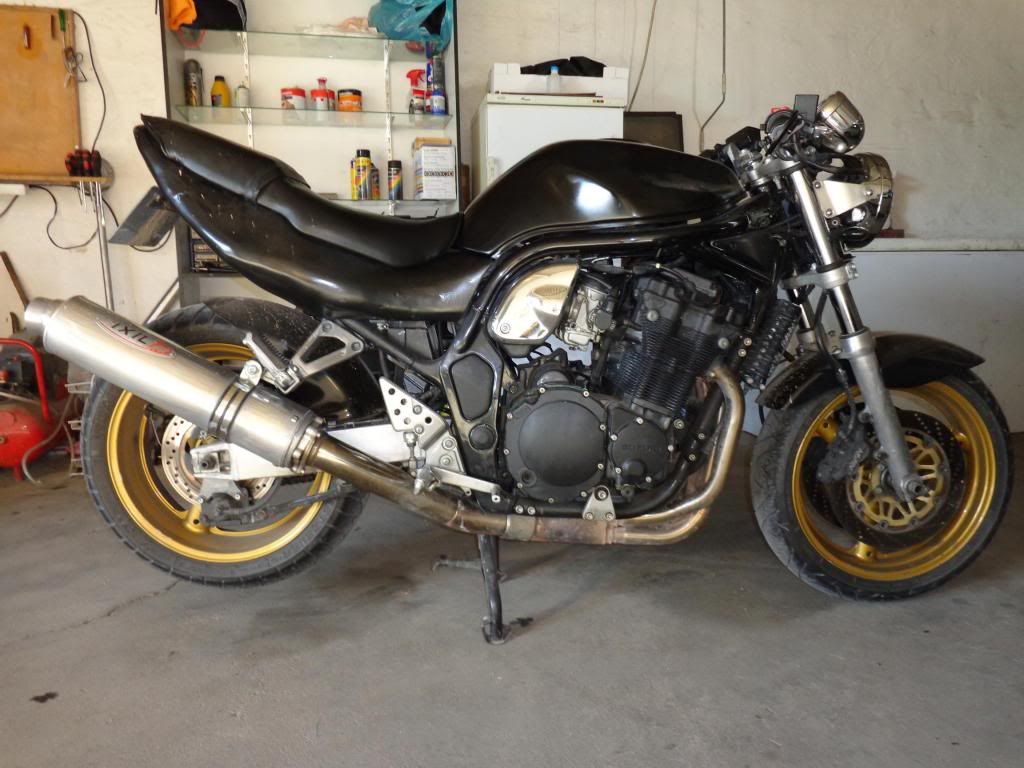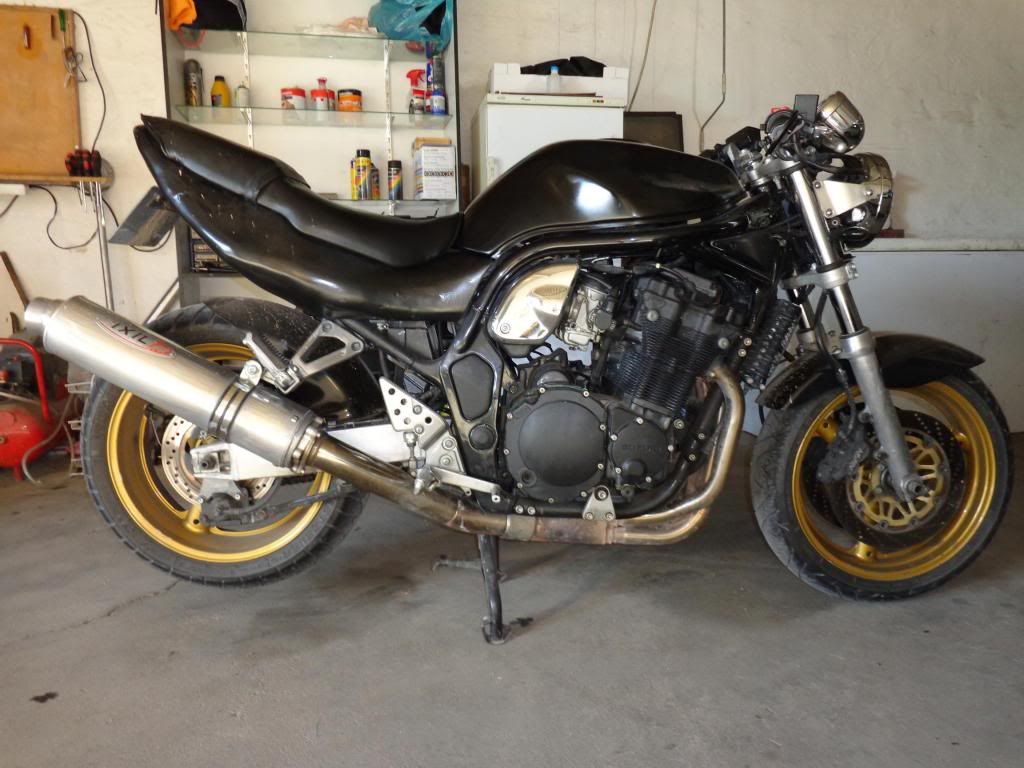 After that I get bored and changed the rear again for a 00 r6 tail:
After that I put some gsxr usd's, r6 and zx7r radial master cylinder, mt-03 headlight and other bit's.
How she stands: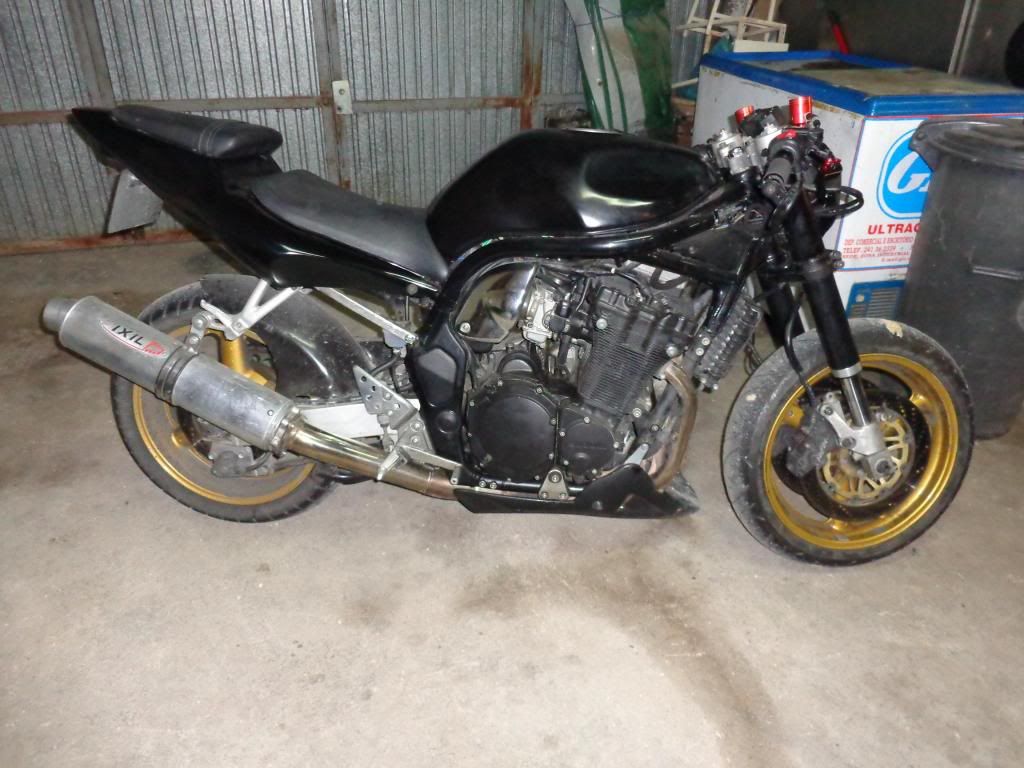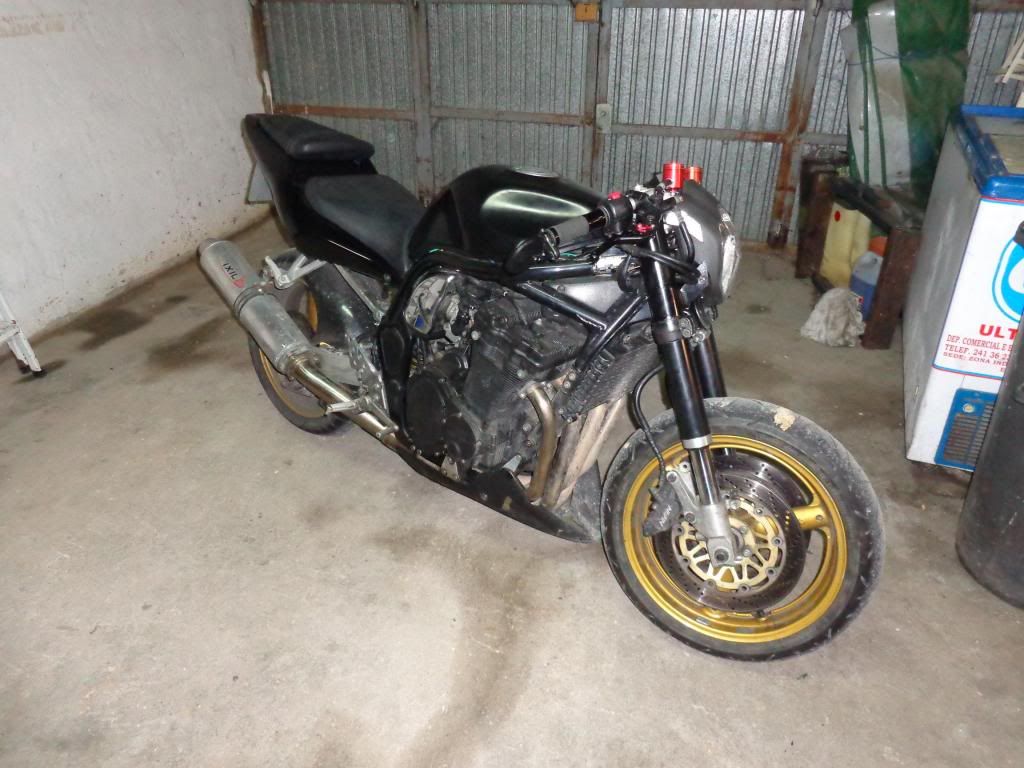 For the future, a bath, I'll try to fabricate a buell type exhaust, maybe a vfr swingarm, a proper paint job, an ivans jet kit, braided hoses and a couple other bit's.
Sorry if my English ain't 100% correct.