Discussion Starter
·
#1
·
I've always liked the look of naked bikes, despite riding a fully faired sports. So when I dropped her on some ice a few days ago and wrecked the last of the fairing I finally decided to give up on trying to restore her and to go the streetfighter route instead. At this stage, I'm trying to decide on the replacement headlight – once that's decided, it's off with the fairings and new headlight on. I'm not planning to rush any big changes and I won't be cutting the rear end down – the bike will be my daily drive and I need her to stay practical. I may look at some custom ammo can style panniers even, will see how I feel once the bikes had some changes.
The bike is a 1997 Kawasaki ZX6R
The pics:
Here she is Nov 2012 when I first got her, practically showroom condition.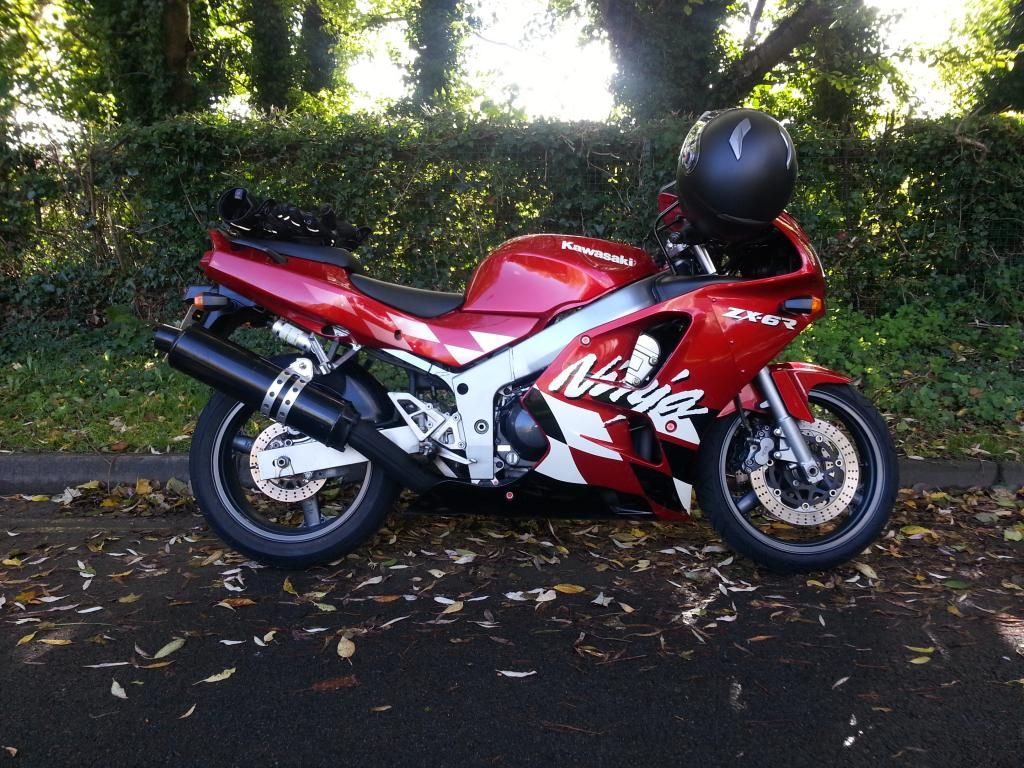 Feb 2013 I dropped her on some newly laid tarmac and took out the right hand side:
Rear set: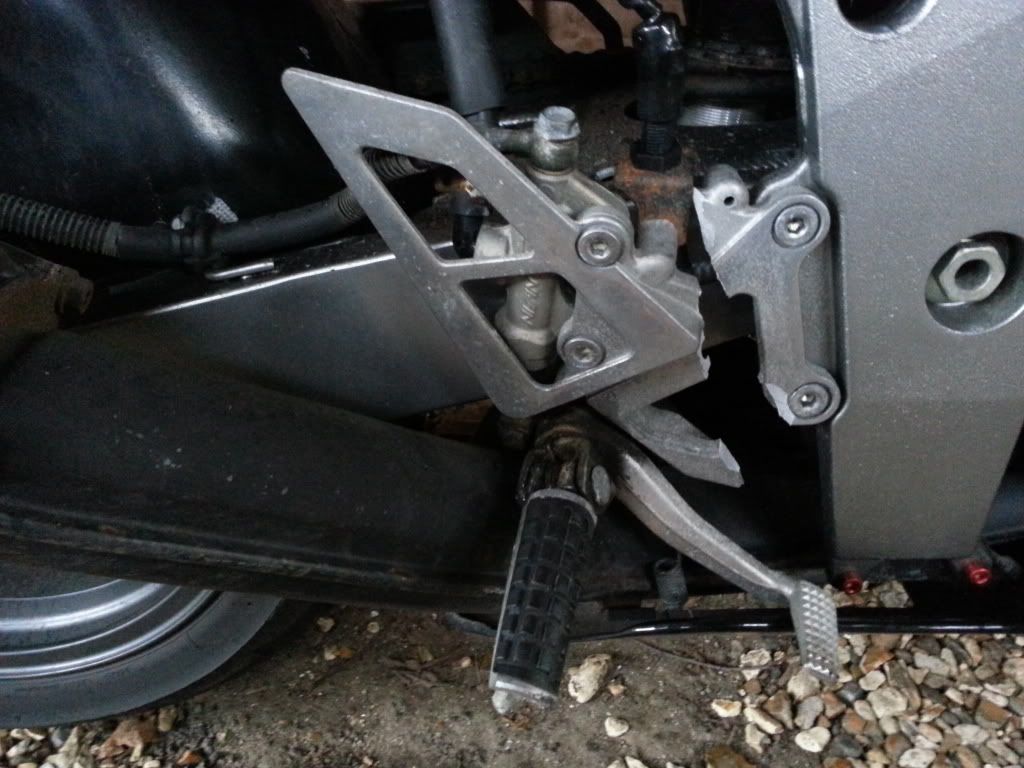 Fairing: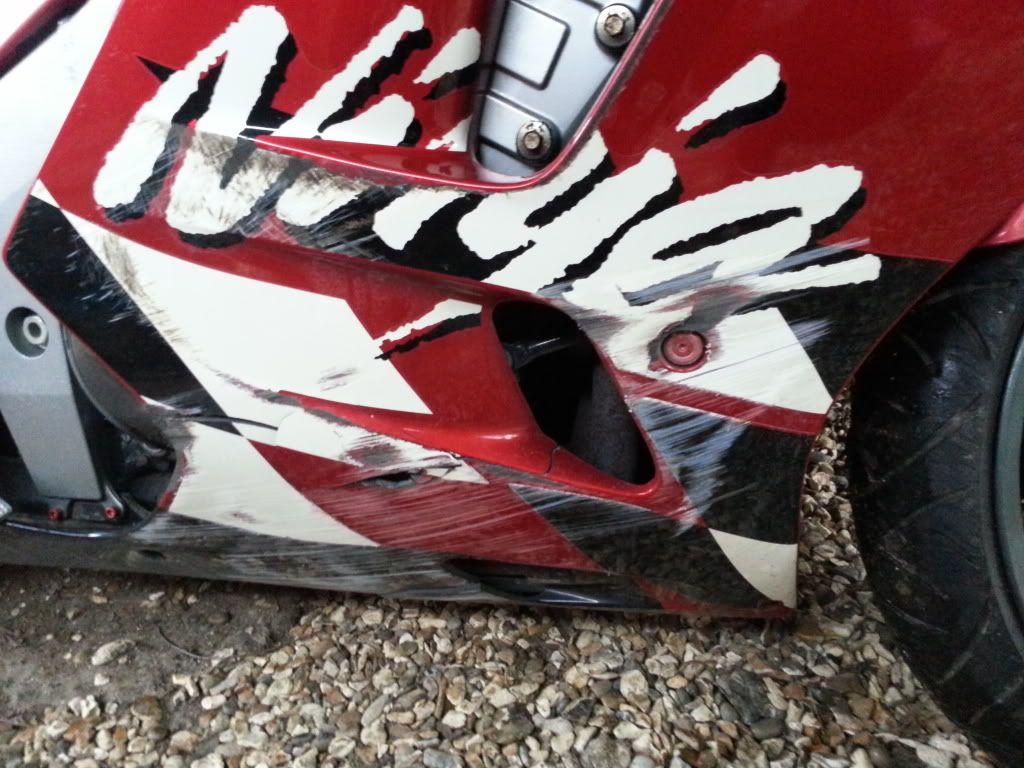 And then a few days ago I hit some sheet ice and the left side took a beating:
Mirror gone:
Generator cover totalled (To be fixed this weekend if the parts arrive in time):
And that was it – every panel has taken at least some damage, and it'll cost more to put her back to her best than the bike is worth, so I'm taking the true streetfighter approach and taking everything broken off and then putting the bare essentials back on.