Discussion Starter
·
#1
·
Here are some pics of 2 bike i recently grabbed. i paid 2350 for 3 bikes.
a 72 gt550
a 74 gt 550
a 73 gt750.
the 750 runs kinda, the 550 from 74 ran recently and the 72 gt550 i sold for 350 as a parts bike because it was just a frame and motor. it also had the gas tank and a few other thing. i could have gotten 525 from ebay but i didnt want to mess with that.
here are soem pics.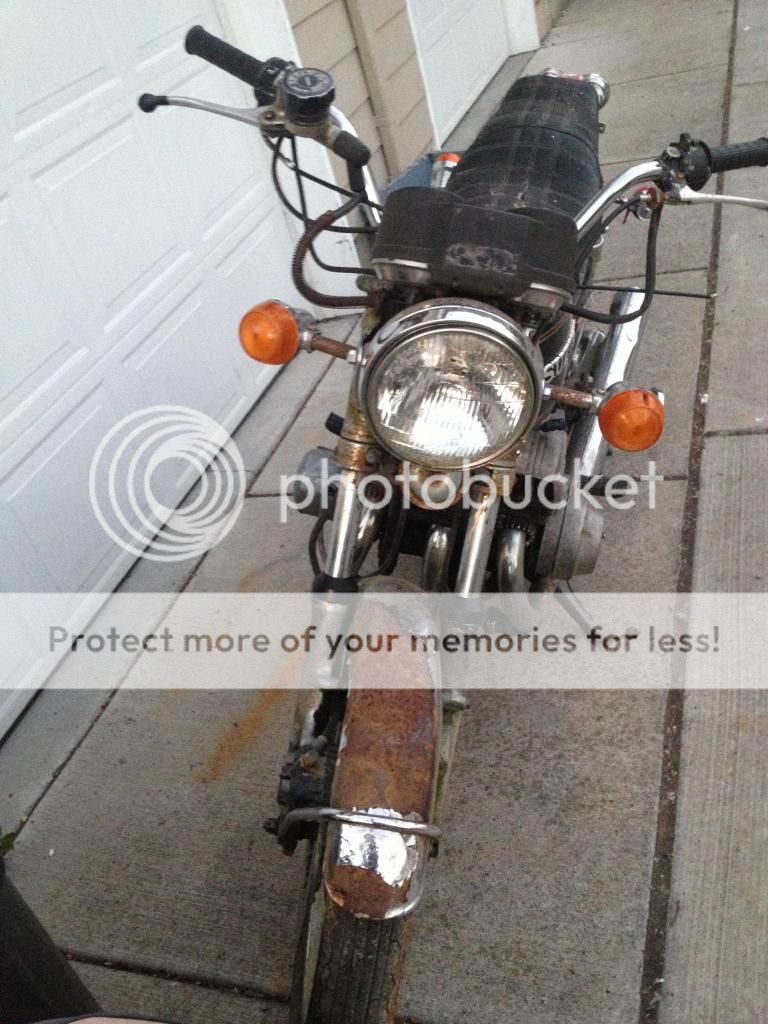 i am good at fixing bikes but i really dont want to play guess and check with these. so because they are so close to running well i decided to take them both down to the local dirt bike shop (they are more of a two stroke only shop) and let them jet, tune and diagnose any issues. it should cost about 300 for both. pending their diagnosis i will either sell the 550 or keep them both. either way life is great right now. cant wait to get rid of the gow aweful fairing on the 750 and get these things cafe/fighter-ed out.