Discussion Starter
·
#1
·
Hi!
I'm a 20 year old norwegian guy, planning to lurk around build threads looking for inspiration (stealing ideas :devil
for my future long-term GSX1135 project.
Hopefully gonna start this winter, but I'm joining the air force as a mechanic in March which means I won't be home for a year or so, and I don't know if I'll be able to do anything worth posting before that.
Sadly no pics of that bike, since it's still kinda buried in "useful" stuff in the back of my uncle's garage. But it's a 1985? gsx1100efe (named gs1150 in the US I think), it runs, but needs a full rebuild. The bike is a gift from my uncle, I've helped him a lot the last year, and he won't be able to finish it himself, because he has got uncurable cancer.
Here's some examples that's somewhat close to how I imagine the bike, dunno if it can be called a streetfighter?
Just to add a little résumé, I'm not new to bikes. I've owned a few through the years, started with mopeds at the age of 12 or so, but mostly dirtbikes and 125cc's. Nothing interesting judging by the standard of the few builds I've read through on here (BurtonF166's gsxr, Greencheezeeta's (rip) Z and the Kwikasfaki to mention some) but I have a Honda NSR125 which actually won "125cc of the year" on Norway's largest forum for 125's and mopeds back in 2012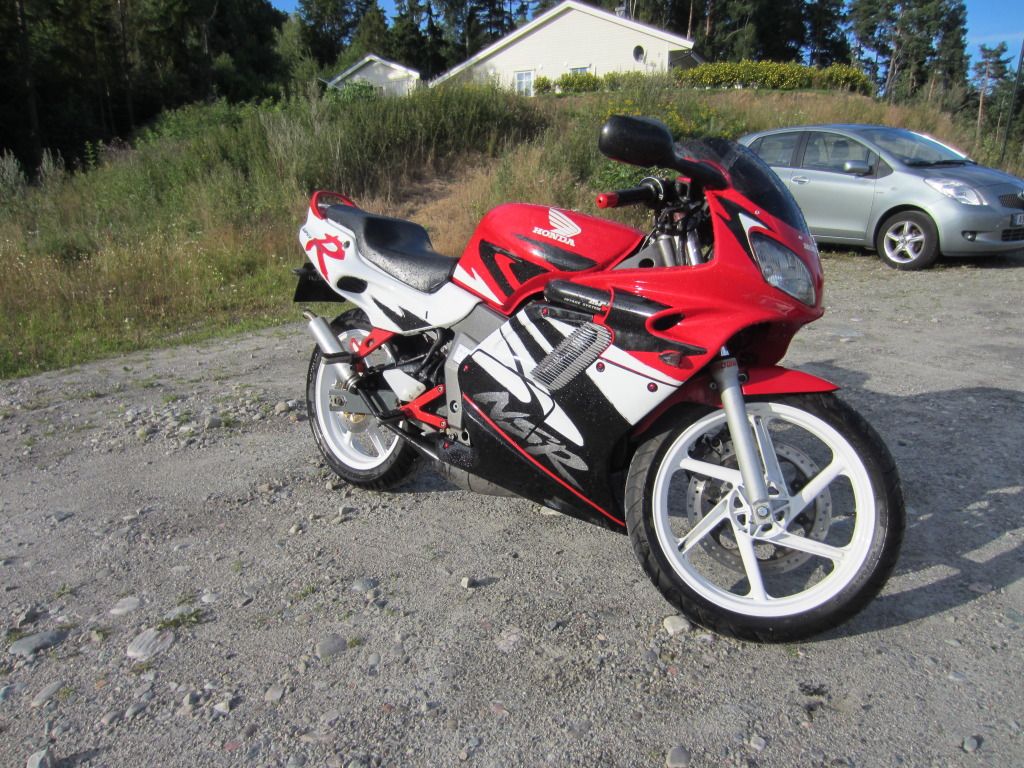 Won't be posting that here since it's not a streetfighter, but currently an ongoing project to get close to 40rwhp from the poor little thing, just for the hell of it :baseball: