Discussion Starter
·
#1
·
Hi, I am bunnyman from Illinois. I just got back on a motorcycle after 20 years of not riding a motorcycle. I raced bicycles for 17 years previously, so I am not new to the world of two wheels. I find handling a motorcycle easier than a bicycle, as I can just use my lower body to steer the bike (unlike on a bicycle). Riding a motorcycle is coming back pretty easy for me.
Anyways- I love the streetfighter look. I was about to build a hybrid streetfighter/cafe on a 1977 KZ650, but I traded for a '95 Ducati 900ss. She is a very patient bike to ride on and she does not make my mistakes too obvious. It is a shame the SS isn't still in production as she is very easy to get along with!!!
She was liberated of her skins (with the exception of the upper fairing) by the PO, and rather than try and source some super expensive fairings, I have decided to do her up. I realise she has a long way to go before she is finished.
Here she is when I bought her: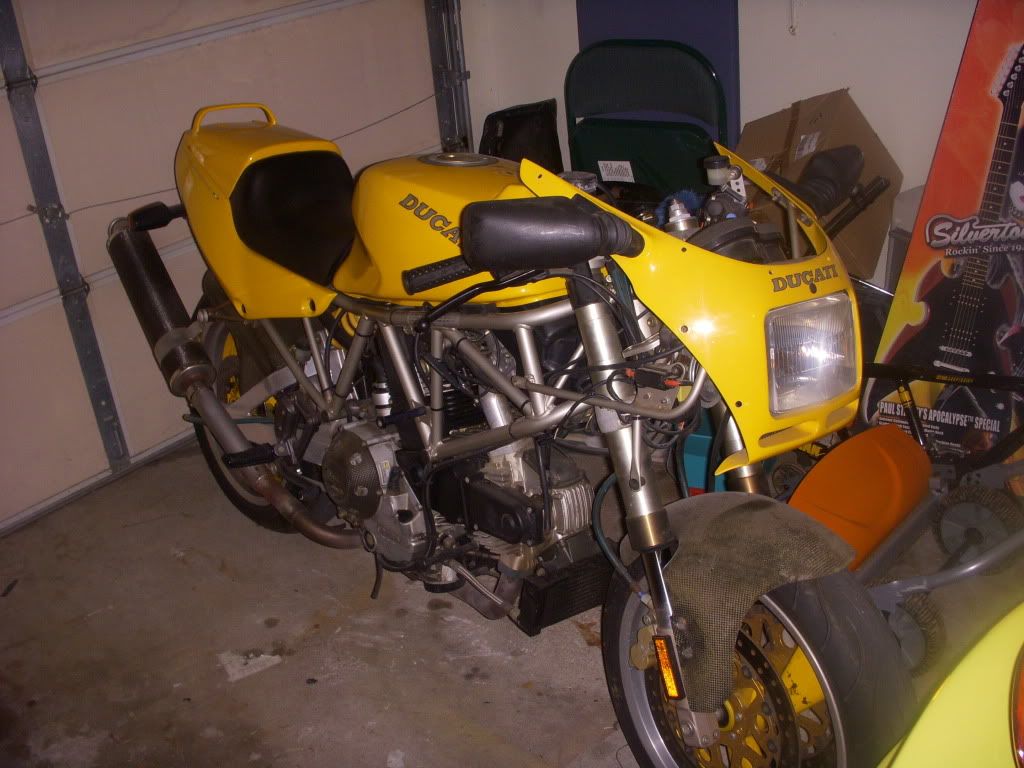 Upper stripped:
Thanks for reading.