Discussion Starter
·
#1
·
So, I need one of these.
I was sitting on my butt looking to see how cheap I could buy one off eBay. I also just happened to be texting with a buddy who mentioned he was thinking about building a stand, sooo ... challenge accepted.
I have some nice bearings left over from the hydraulic clutch I built for my ( seemingly forgotten ) tracker build. Scrounged around and found some scrap metal and actually even found the motivation to fix my band saw
Turned up 8 of these buttons(?) to mount the bearings with. Plan is to eventually pop off the dust seals to reduce any rolling resistance. I'll flush out the stiff grease and replace it with light oil. The buttons are sized to create a sort of replacement dust seal while also allowing the center race to be properly locked to the stand.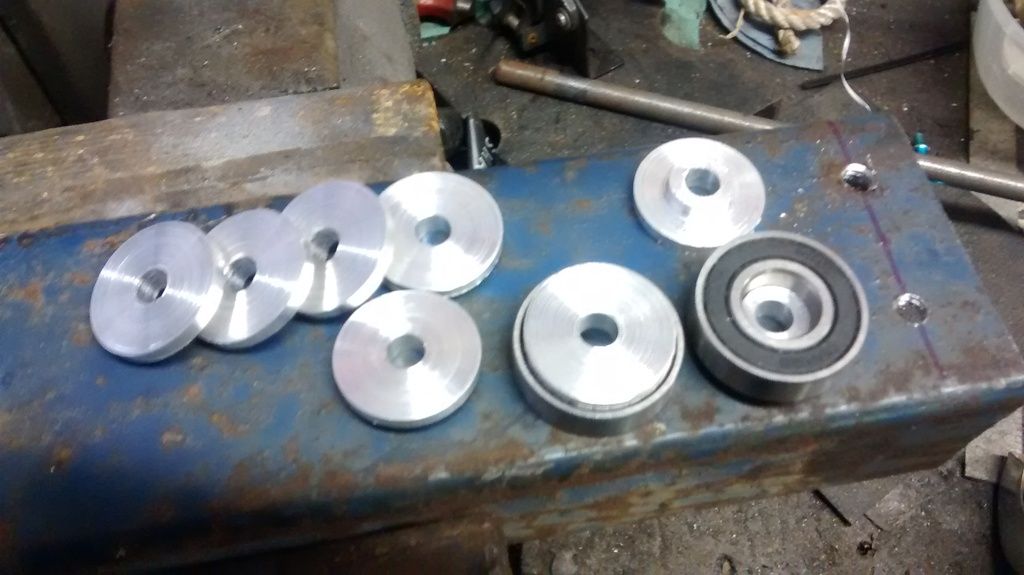 Whipped up some uprights and mounted the bearings as close as possible to each other. Cut some notches to allow clearance for the shaft that will eventually rotate on these bearings. Plenty tall to handle a 21" rim with tire.
Both uprights made, bearings mounted and ready for bidness. Will pick up some decent hardware next time I go to town.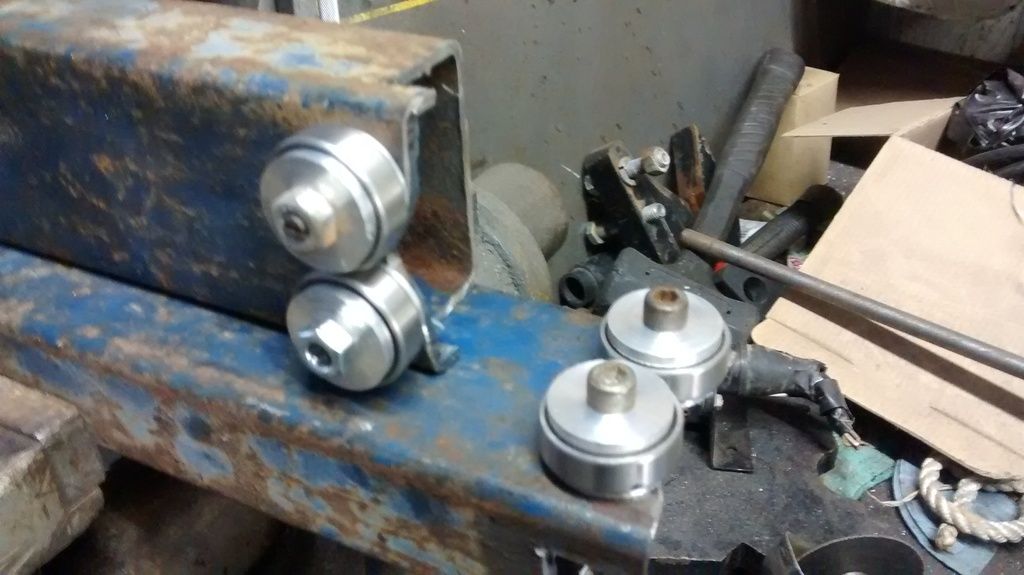 Turned up 4 knurled handwheels that will be used for leveling legs on the base. No reason they need to be so big around other than I saw no reason to turn them down. Lazy ftw :thumbsup:
Still need to decide exactly how I want to build the base and figure out the best way to sort of the cones that will lock the wheel to the turning shaft that will have the least amount of impact on balance. Al always, totally open to any ideas on how to do things. I am planning to build the base wide enough to accommodate holding a cush drive while balancing. Never made sense to me to balance the wheel/tire, but to make no efforts to balance the other half of the rear rotating assembly. Overkill?