Discussion Starter
·
#1
·
Got this little beauty about a month ago and have been splitting my time between this and the CB823 ultralight so haven't been able to post pics but I'll catch ya'll up and then update as much as possible.
First it's a 1988 Honda Hawk GT (NT650). It was in pretty good shape for a 26 year old with 30,000 plus on the clock.
Plans:
-Bore out the cylinders to 696cc, reshape the ports and reseal
-Wiseco pistons that will raise the compression from 9.2:1 to 11:1
-Full M4 exhaust, Pod filters and re-jet
-Solo cafe tail with battery and electrics relocated to the hump
-Full CBR1000RR front end with radial mount master cylinder and calipers
-CBR rear shock
-VFR800 Rear wheel swap
-Dime City Cycles headlight and taillight
-GPS Gauge
-And a rewire and turn signal delete
(Unsure on paint...any suggestions?)
This is how it looked when I rode it home.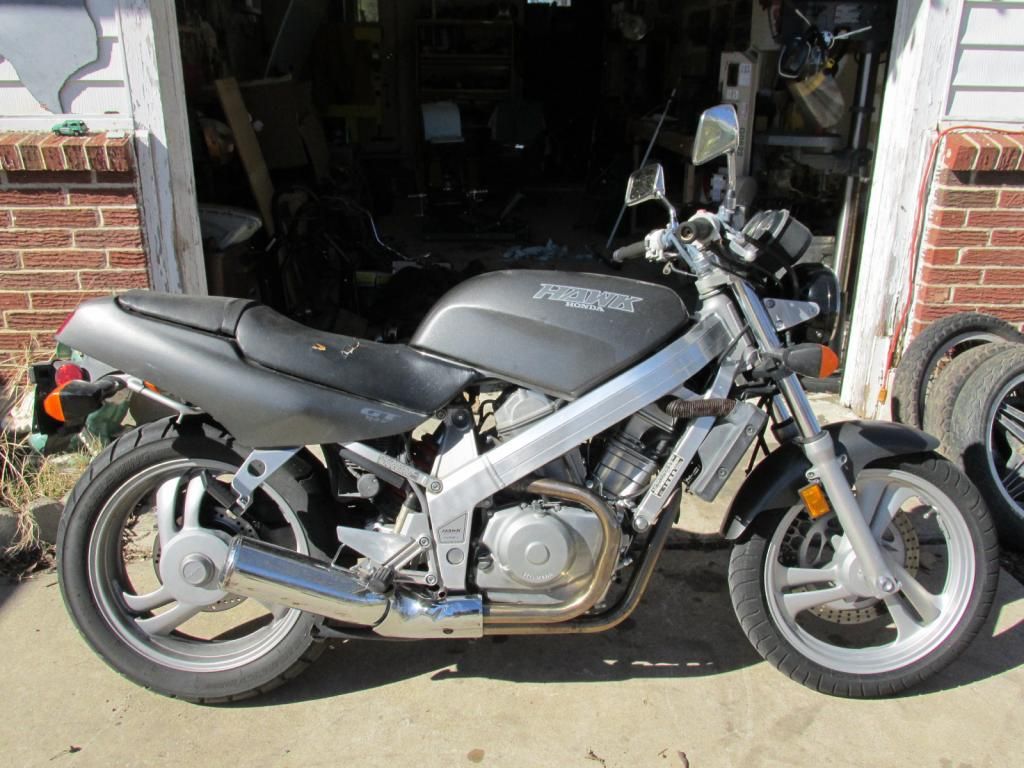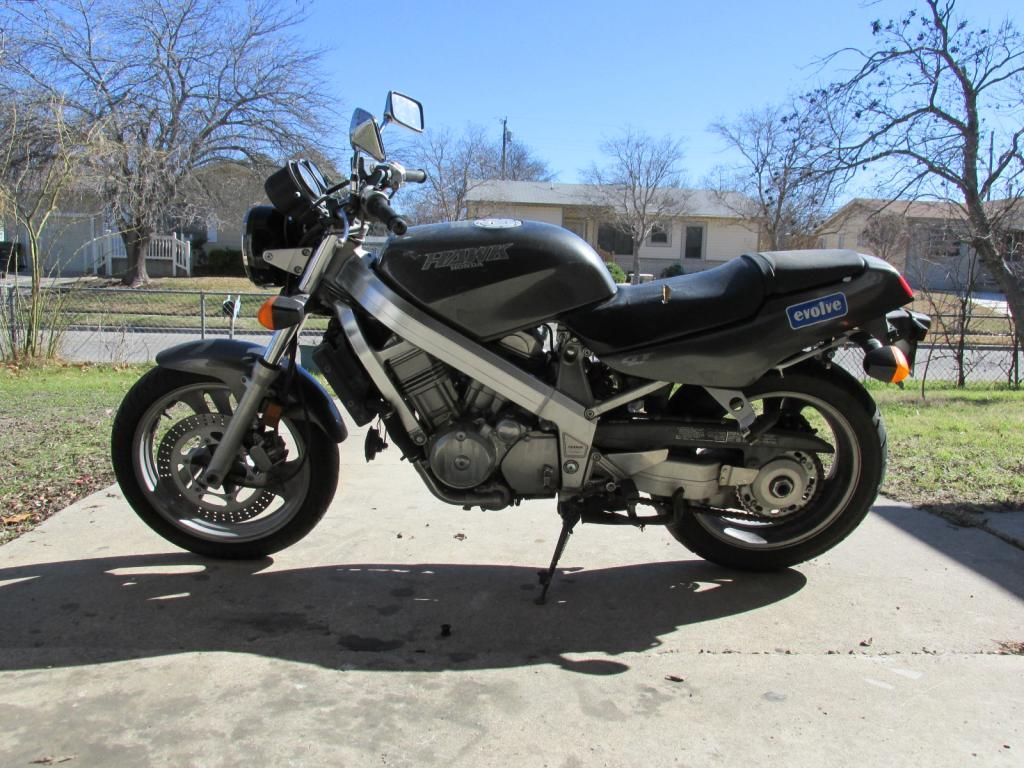 Basically just started tearing it down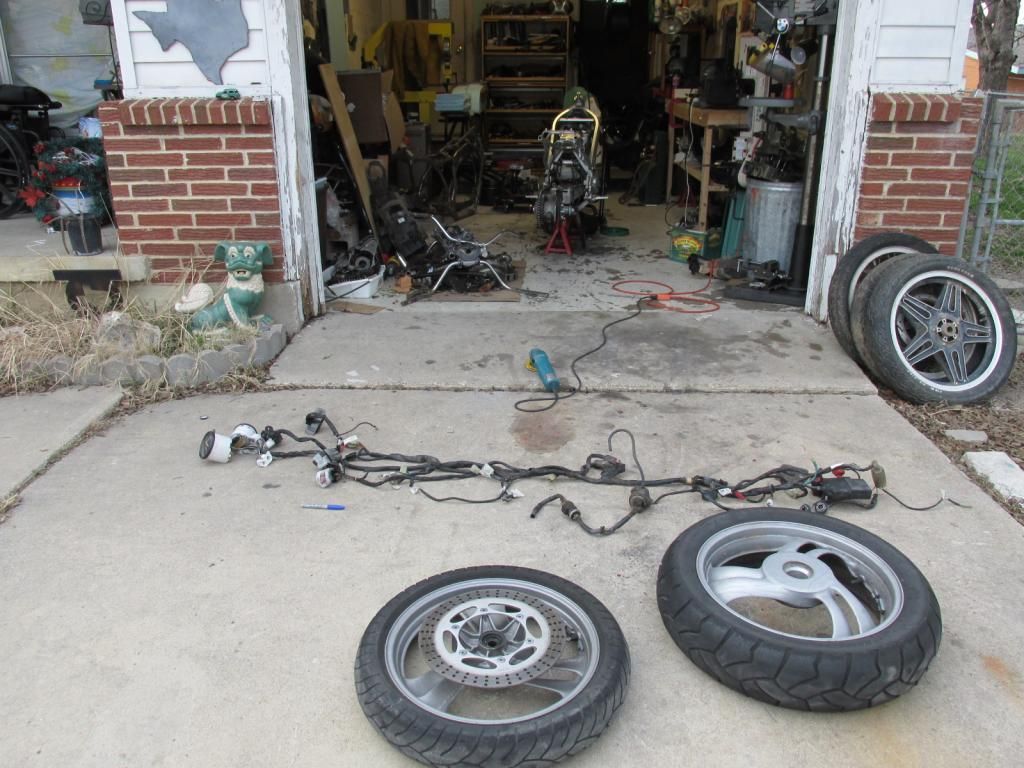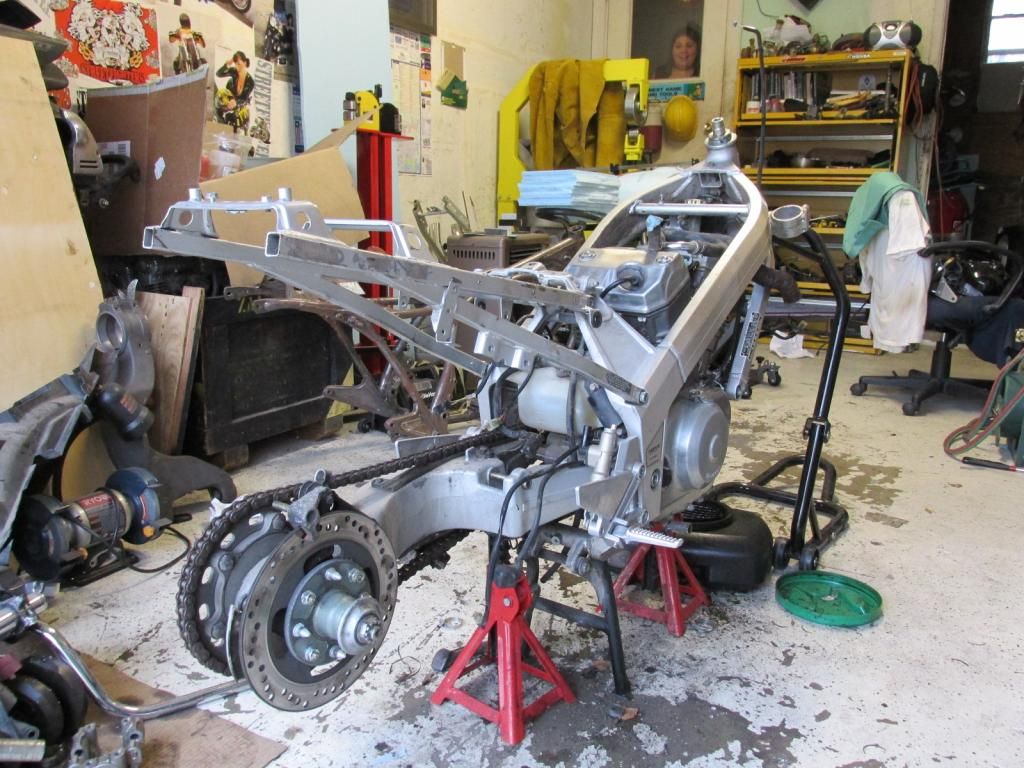 Had to make a tool to remove the castle nut holding the swing arm/motor mount bolt.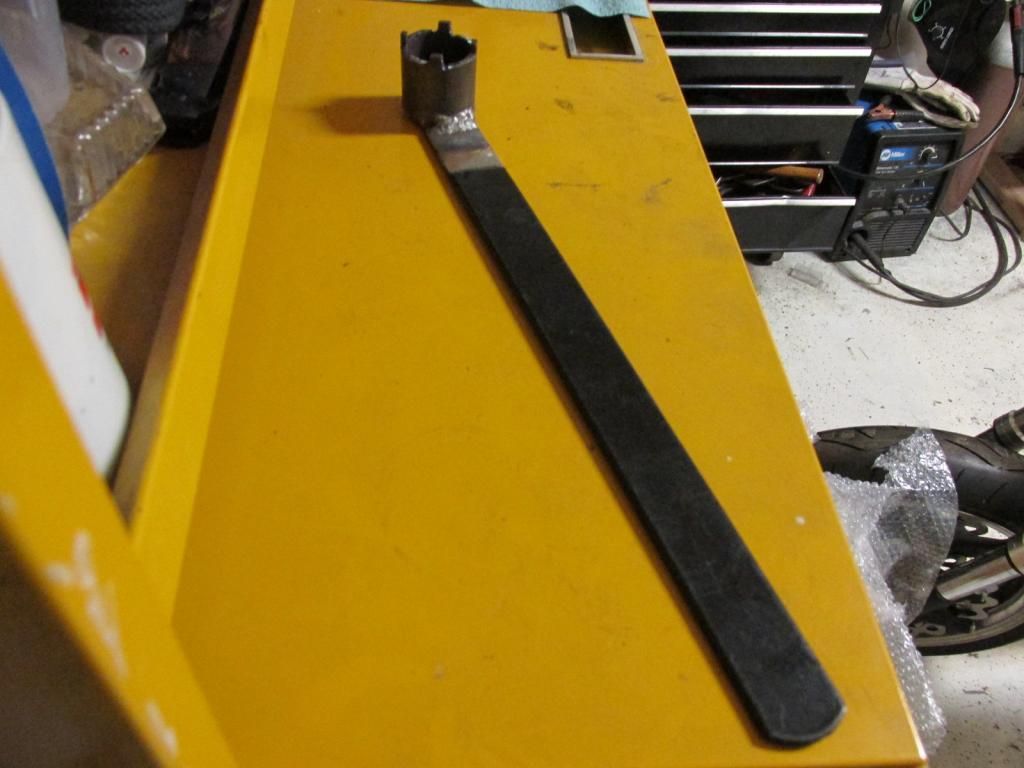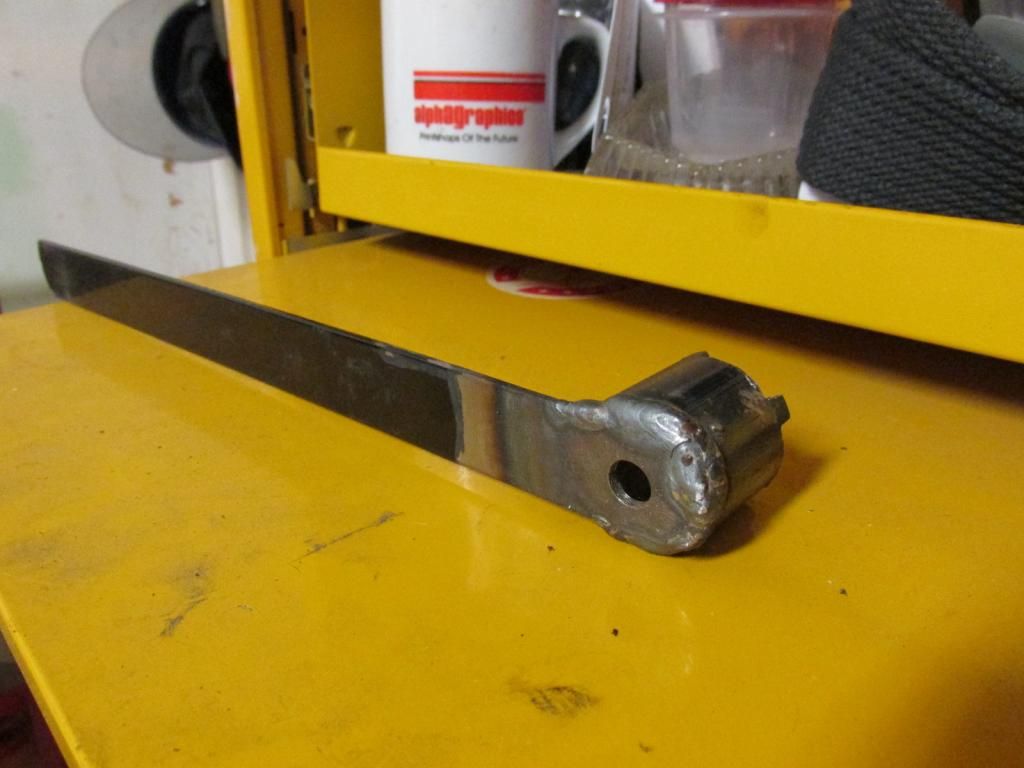 But then it was no problem.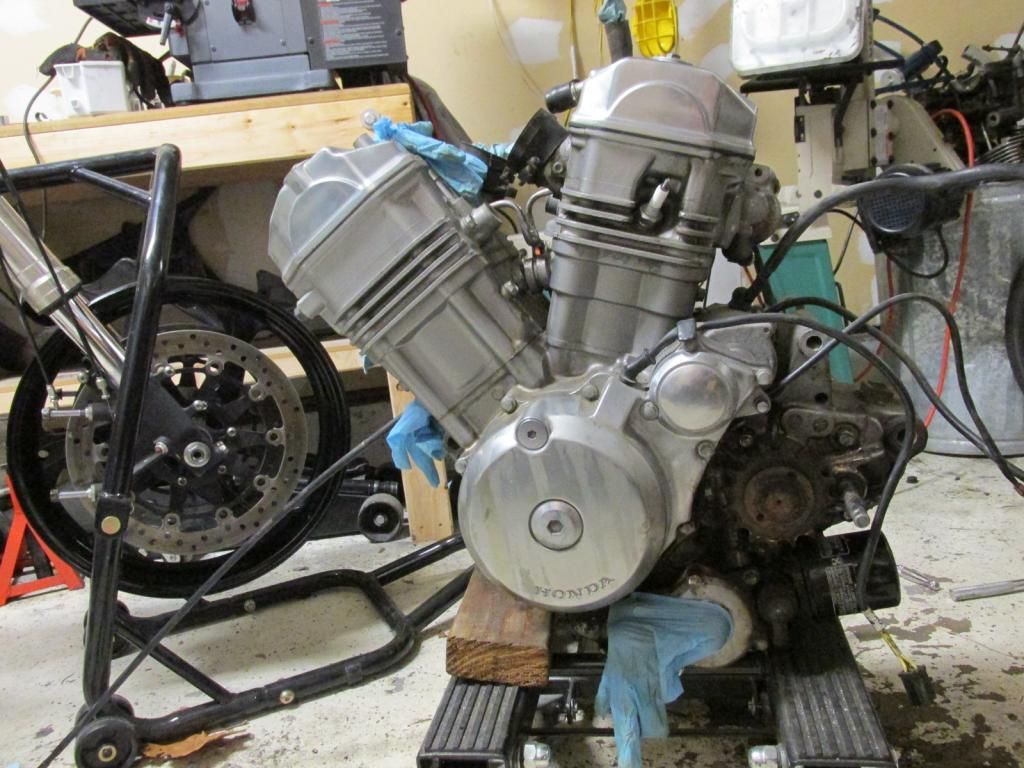 Fitted up the front end to have a look see.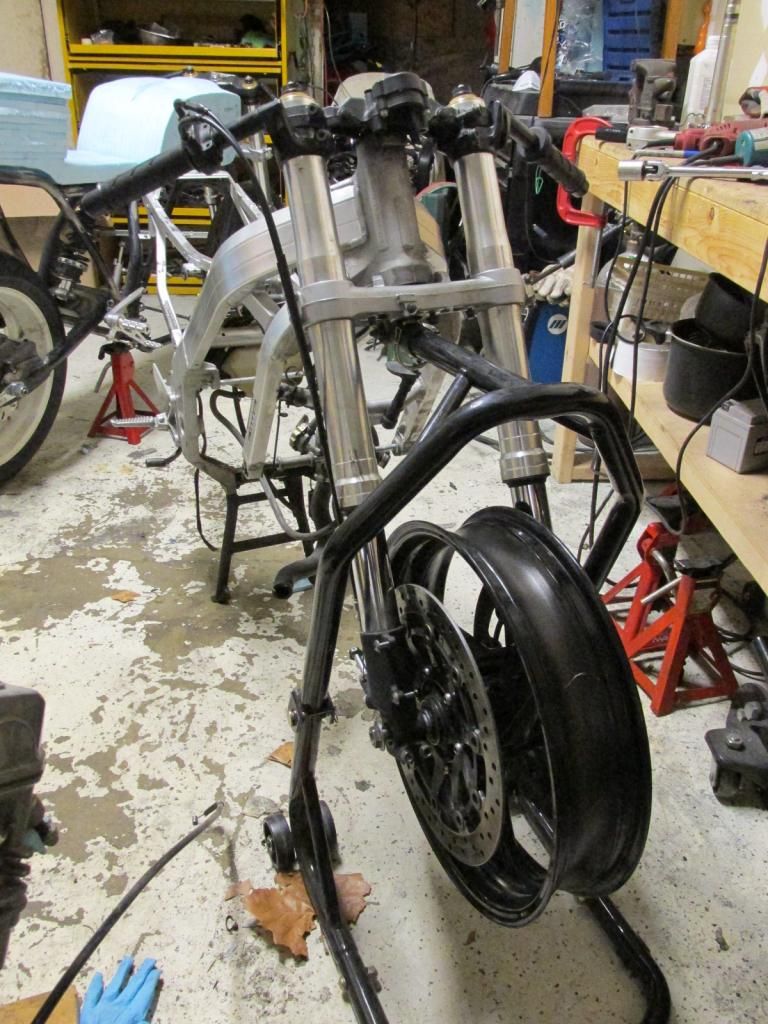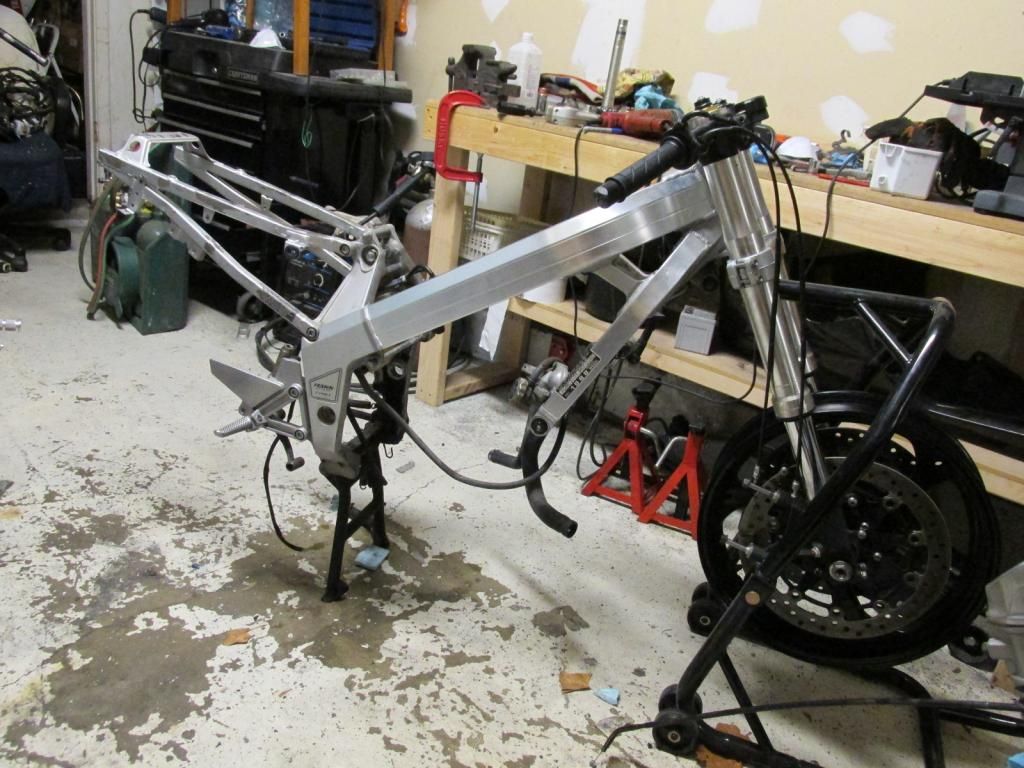 Spindle modified by Hi/per Form to accept the wider VFR800 5 spoke wheel
M4 Exhaust with Uni filters
DCC Headlight

The old exhaust fit all the way inside the new one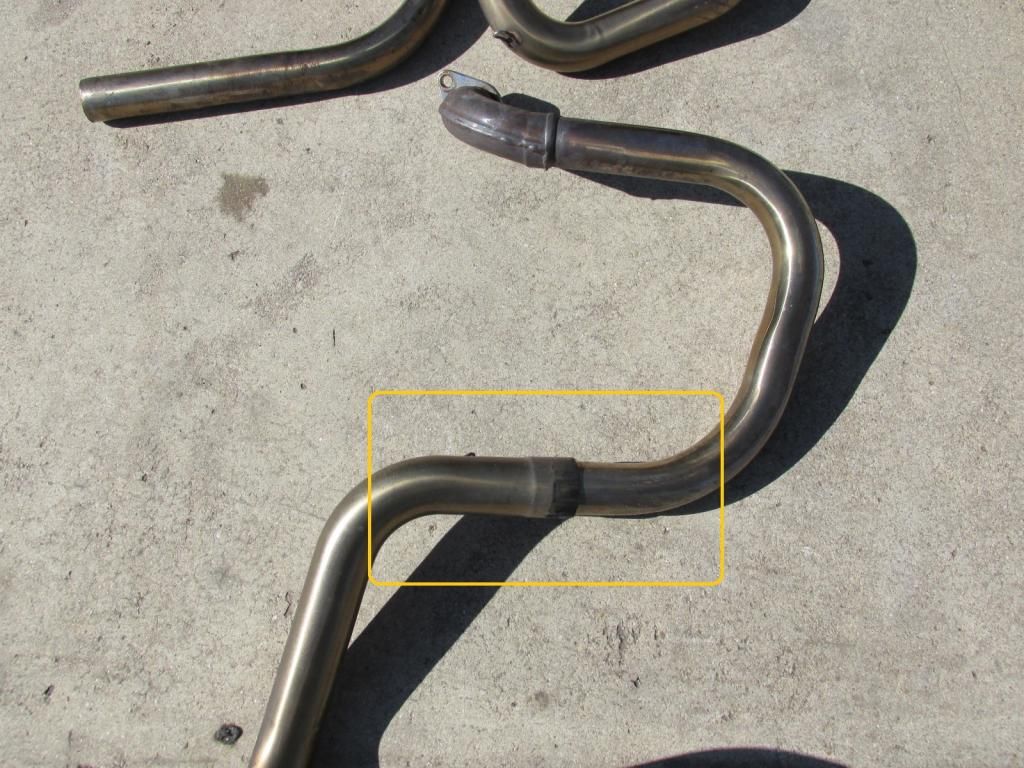 Next I went to work on the sub frame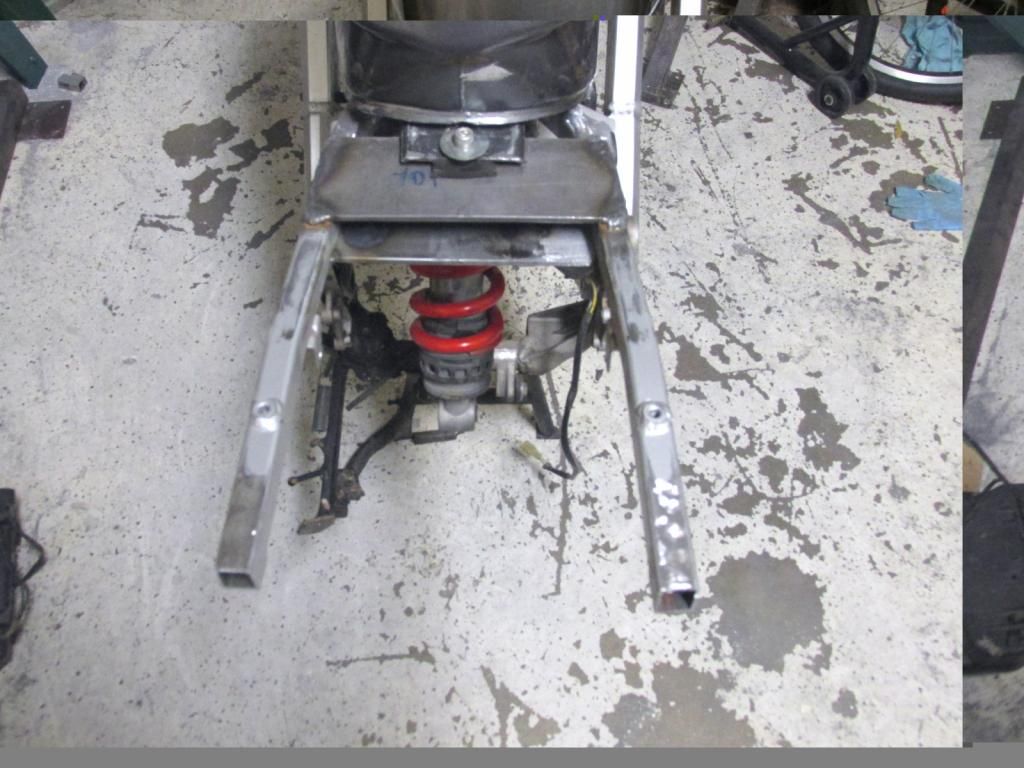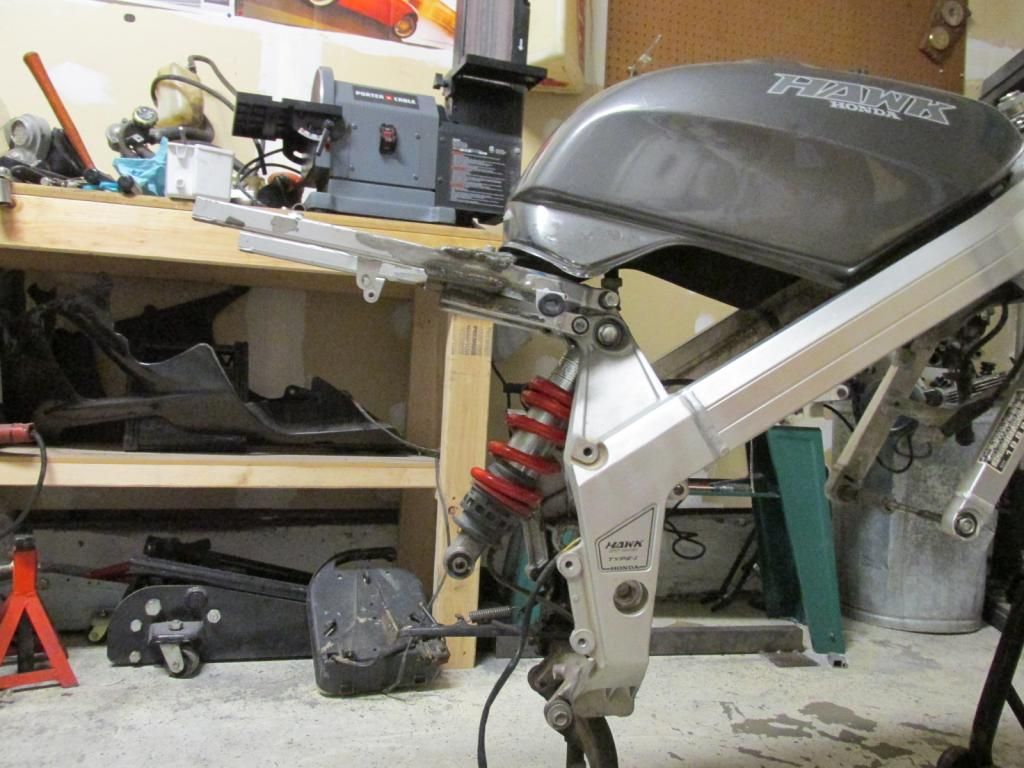 and under tray.
And finished with the battery box and plate bracket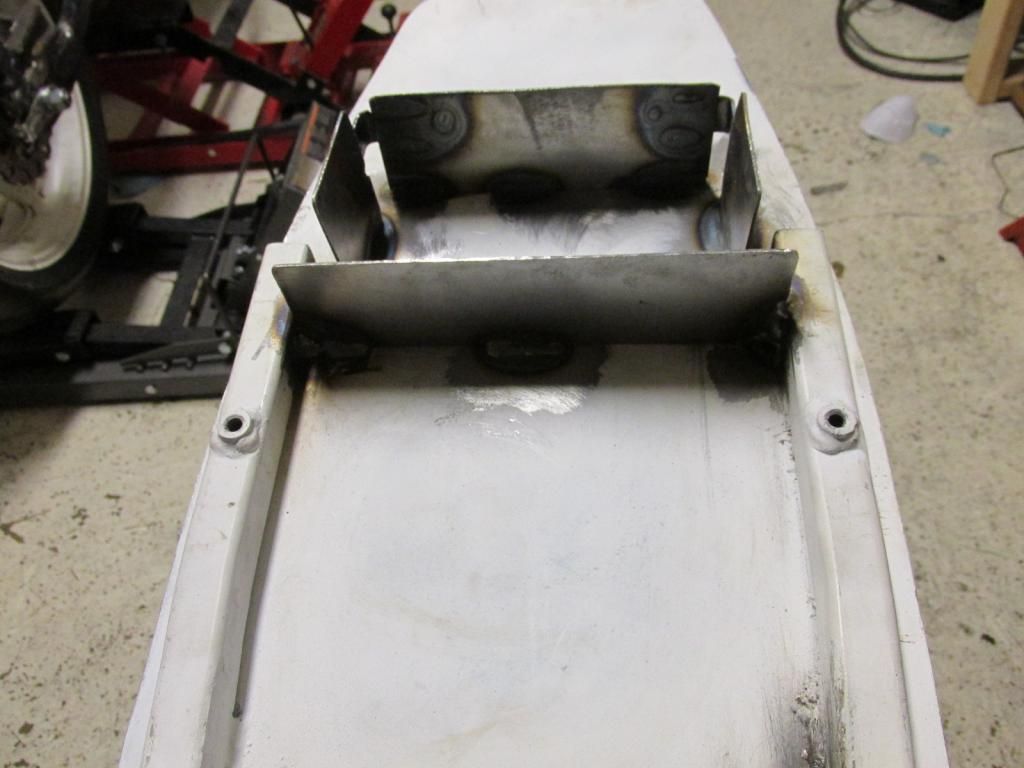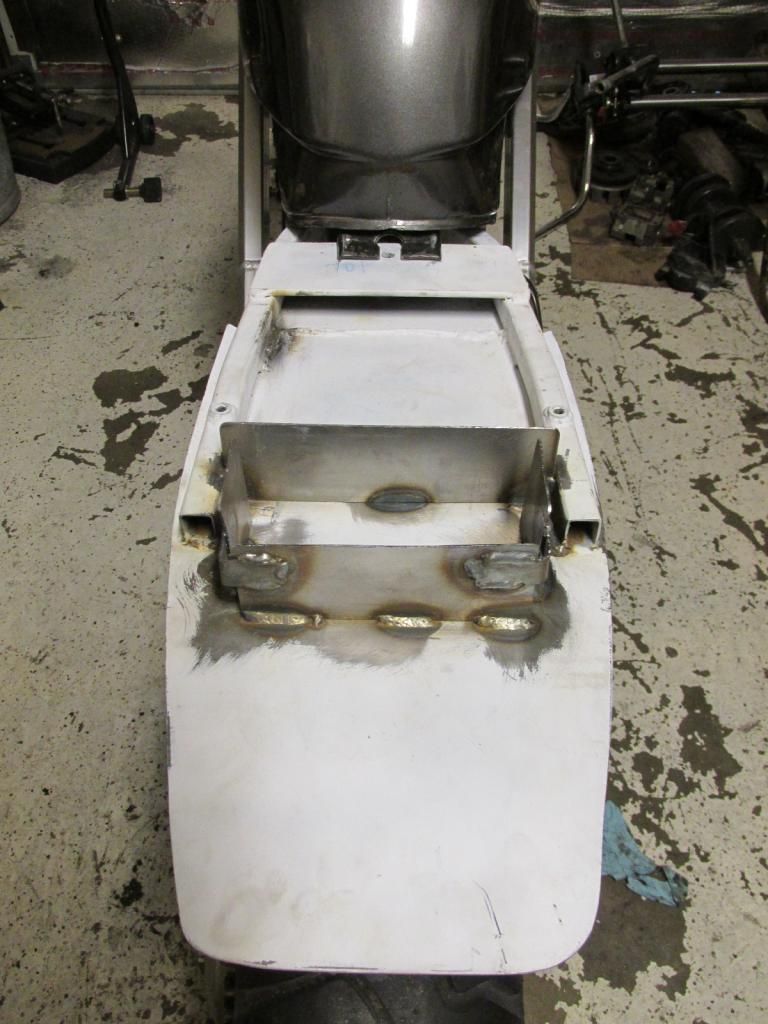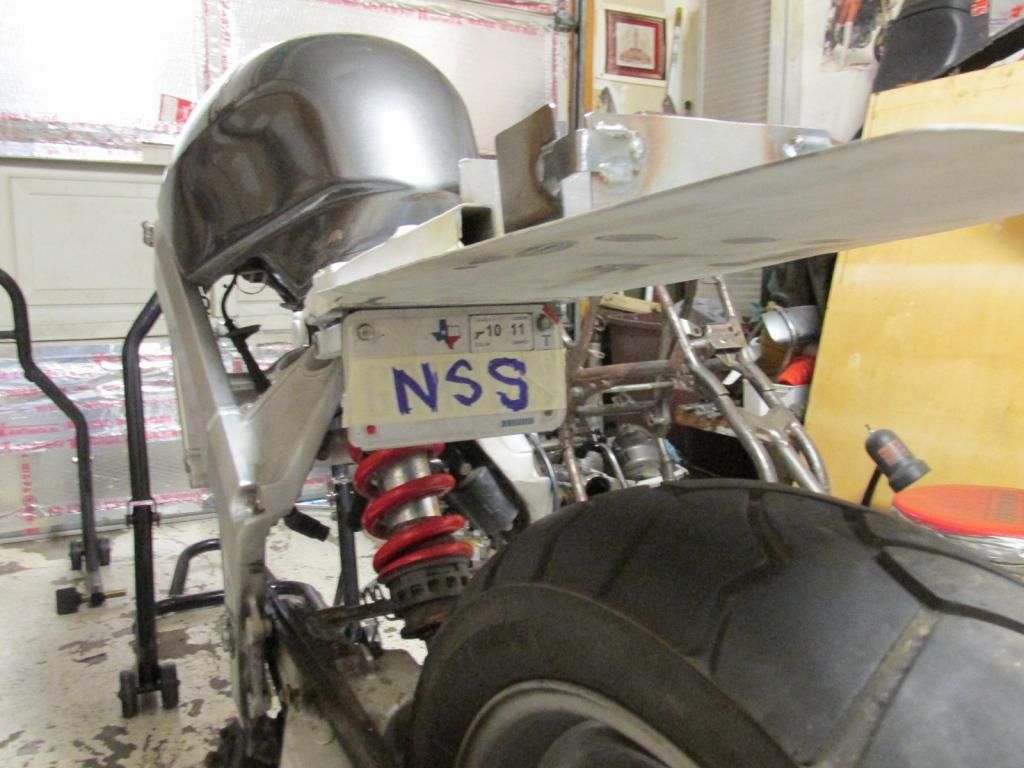 And this is where I'm at now. I went ahead and threw the swing arm and old wheel back on to make sure the license plate would clear and be visible.