Discussion Starter
•
#1
•
I need to bypass the ignition key on the Bandit, I want to wire it up with some hidden switches instead. I got some info on how to do it but I wanted to bounce it off you guys and see what you thought.
Heres what I have to work with: this is the plug from the harness that the key/ignition plugs into
Heres the wiring diagram close up of the above plug: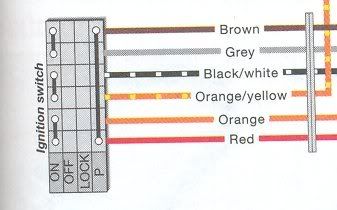 What I've been told is that I need to connect R-O, O/Y-B/W, and Gr-Br wires. With a 100ohm resistor between the O/Y-B/W wires.
So; my plan is to connect the R and O to a switch, connect the Gr and Br to a switch, and connect the O/Y and B/W to a switch, with a 100ohm resistor wired in like option 3 in this pic: (it should be O/Y not O/R)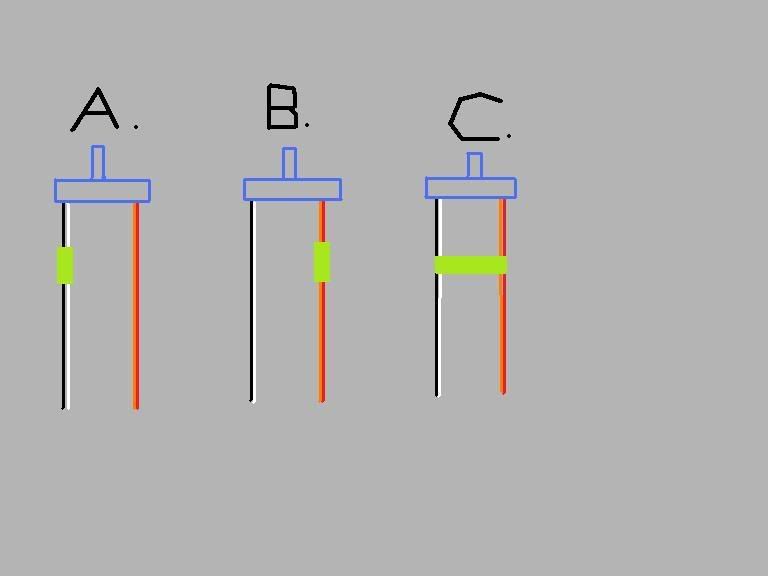 So what do you think? This way I'll have 3 switches that I'll need to hit to ride off with the bike, which is fine. My major goal right now is to keep it as straight-forward as possible just to try to get it started.
If you need to take a look at a full wiring diagram I have a hi-res copy I can email somebody.