·
ADAM FAN CLUB PRESIDENT
Discussion Starter
·
#1
·
do a quick search before you ask question thats been asked a million time before.wedont have mods on this site but miller and adam dont really have time to clean up the site,so help em out,that and alot of member are gettin tired of answering the same question 20 time a week
If you don't know how to use it you will now
first click the search button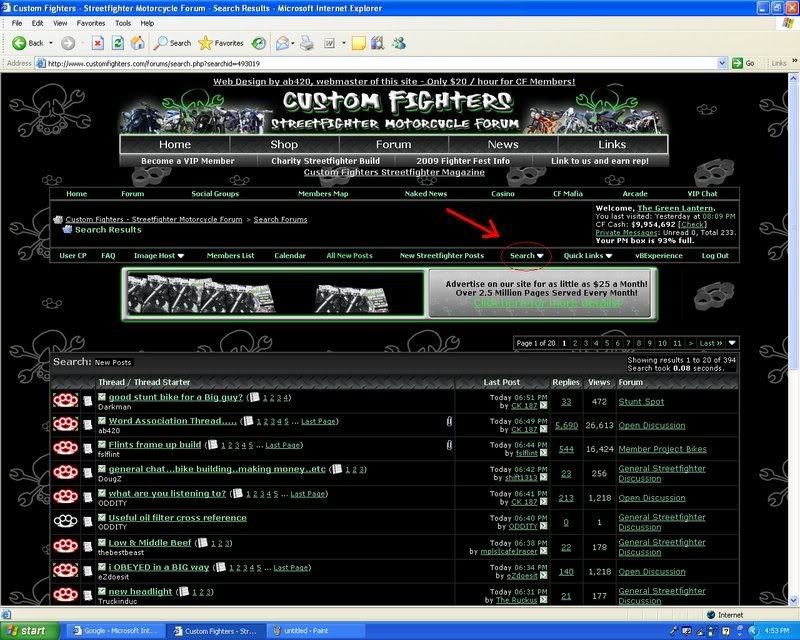 you can then do a quick basic search by typing shit into the blank space
if that still dosnt bring up what you want then try the advanced search
from there you have lots of options to choose from
you can.
-search by a post
- search by a thread title
- by a screen name if you know who posted it
-thread tags
you can allso narrow down your searchs by searching
by .
-selecting how many replies
- by posted dates
-and sort them by date as they come up
you can allso search by threads and posts to make things easier
rather then just telling you ill actually show you how to use them.
start with a key word,we'll use a common one
"headlights"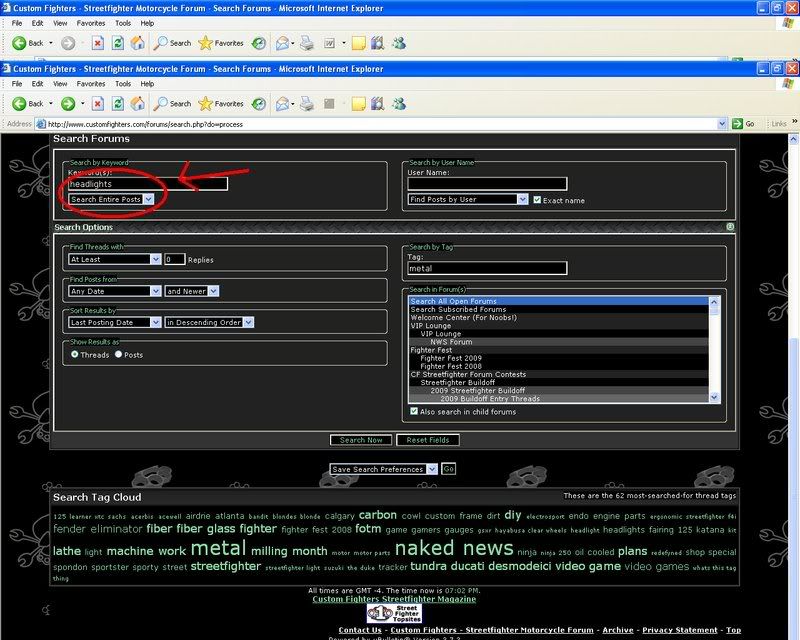 by posts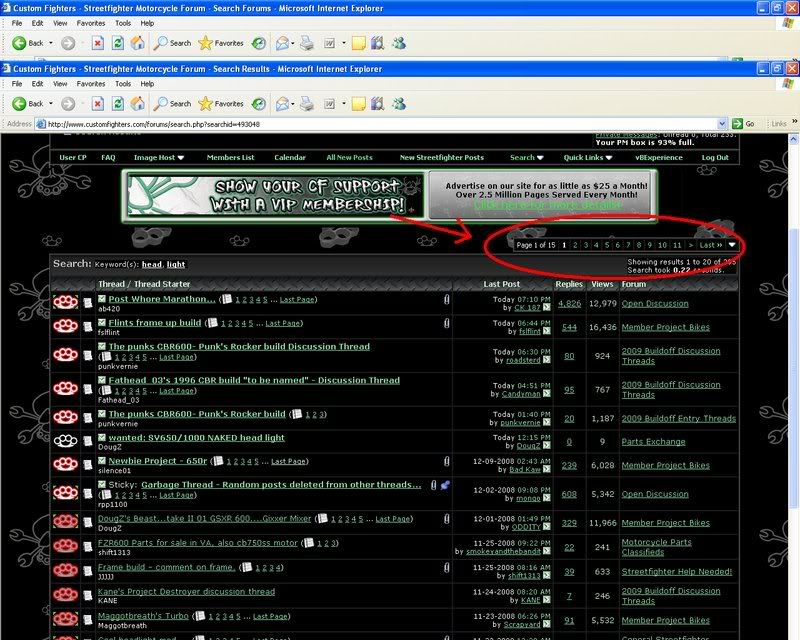 by title
see it dosnt take that long
now if you know someone posted soemthing but you cant find it again you can search by their user name
i used mine for this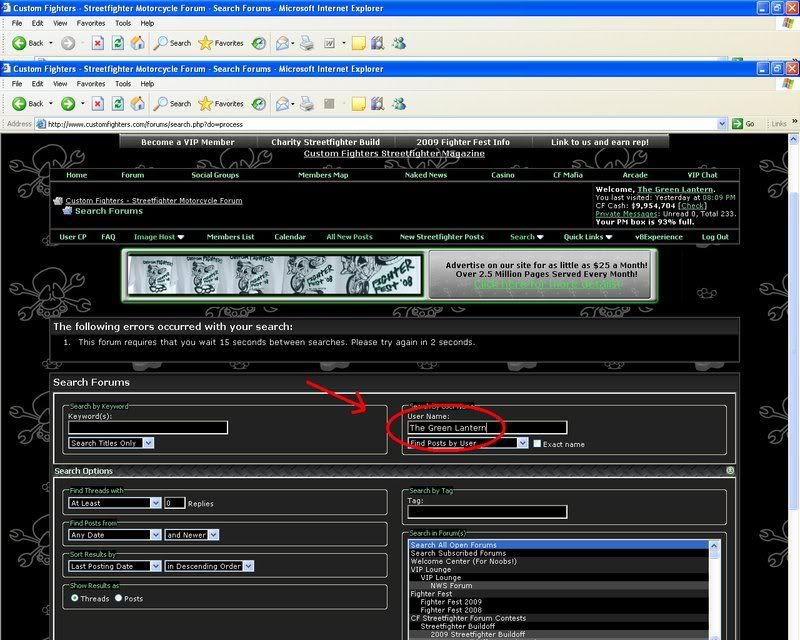 we have alot of members on this site and it will only continue to grow so if you dont remeber some one name its not big deal
then type in what you rember of the name and then a drop list will pop up of names matching that
i chose "the"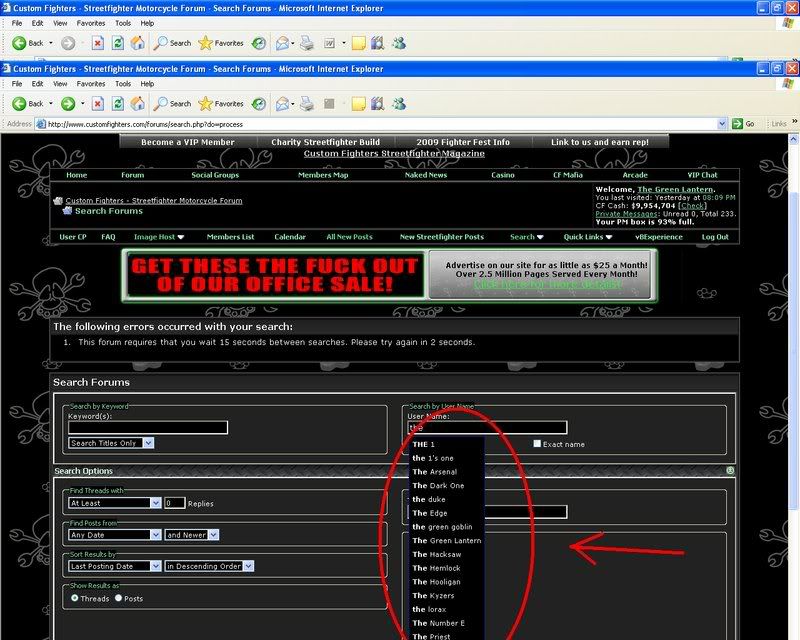 then just choose the one you wanted
you can allso search by forums and sub forums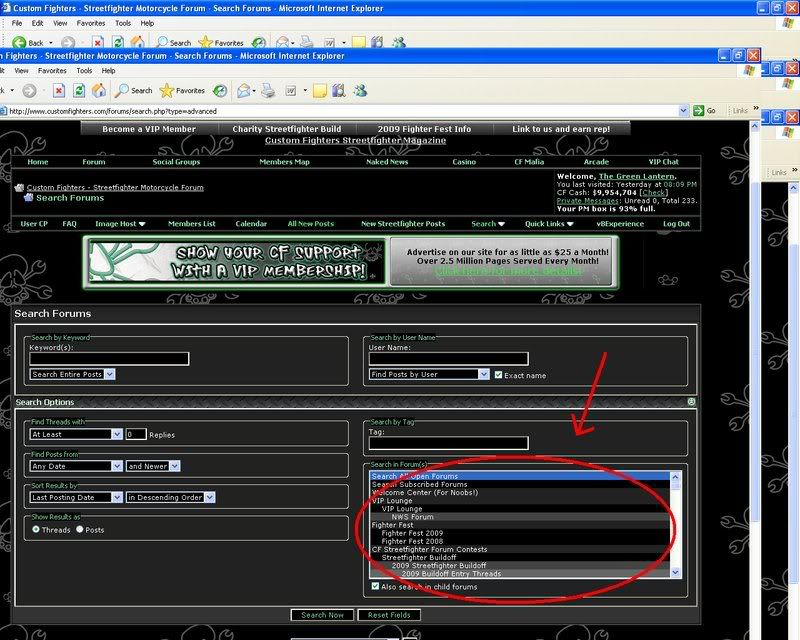 this way if you know something was posted in the "fighter pics" forum itll weed out all the other bull shit and narrow it down for you.
you can allso combine all searchs to make it as easy as possible
a name with a key word,then you can choose a post or thread title too
i chose "honda" and "the green lantern"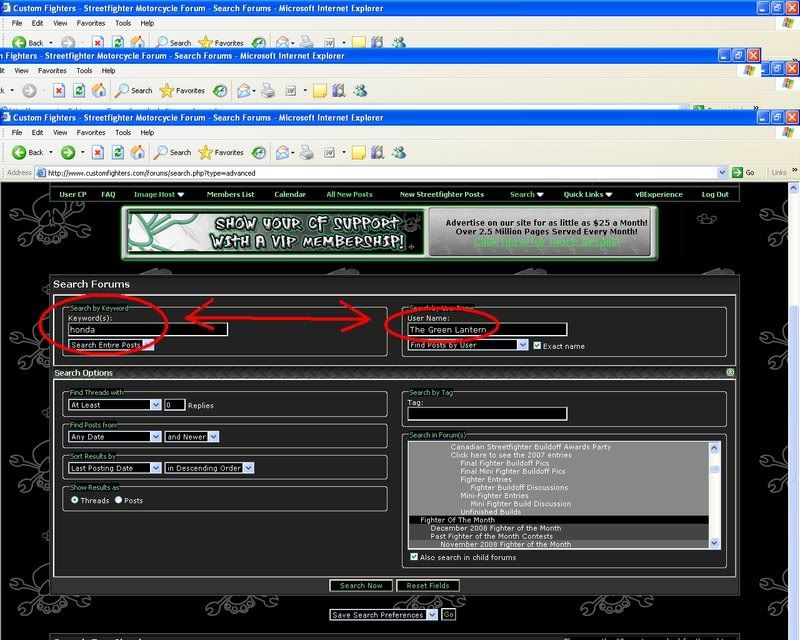 post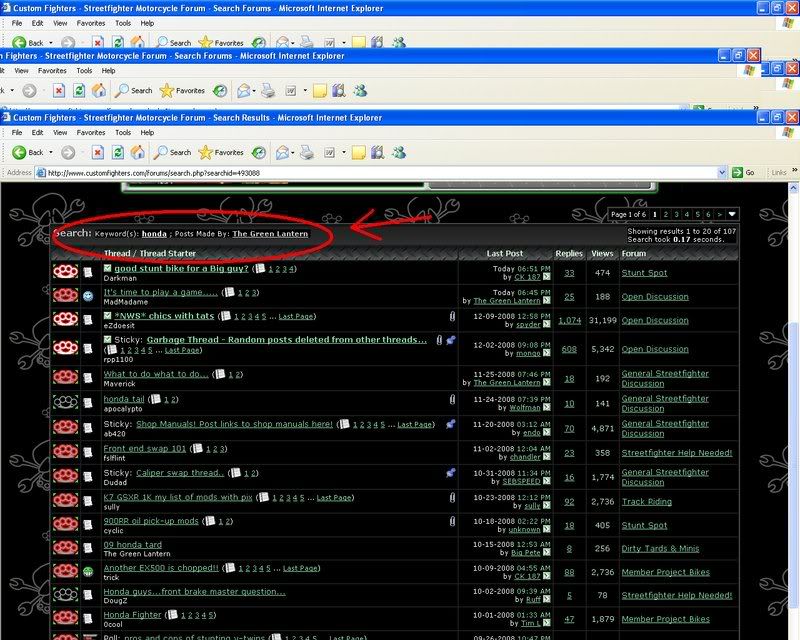 thread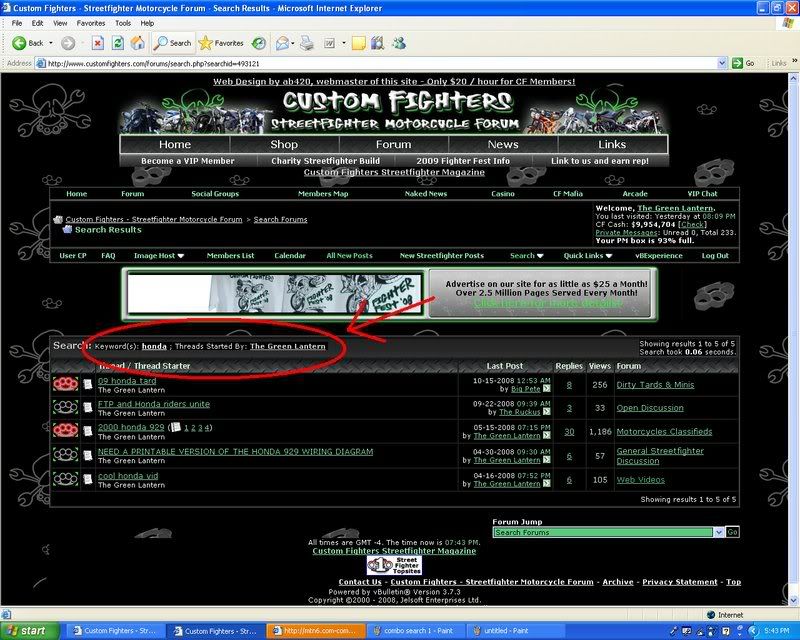 hope this helps you out