Discussion Starter
·
#1
·
I decided to do a thread to document all the work I've done on my bike the past couple months. Here's what I brought home: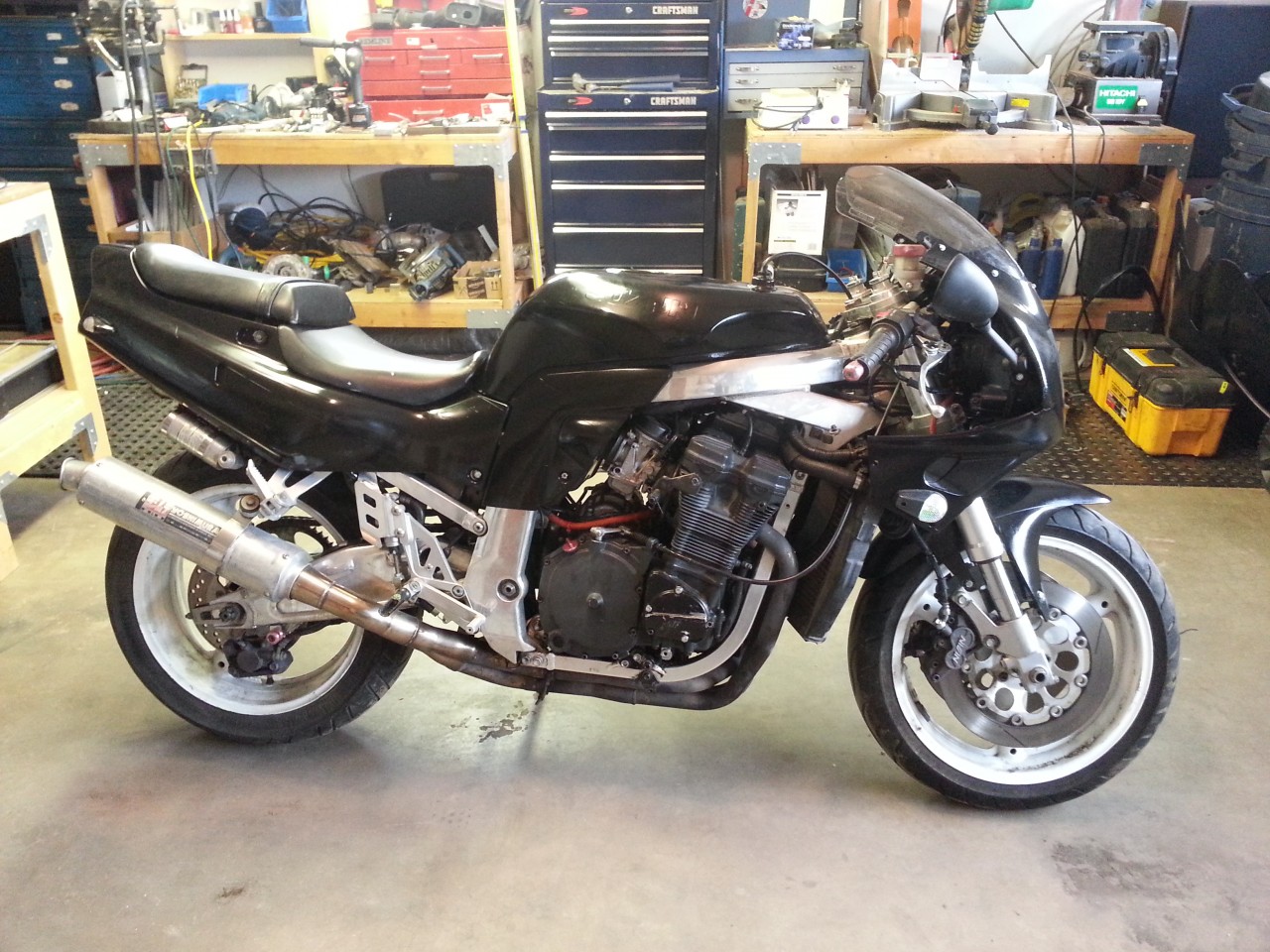 It wouldn't start. Here's what I did before I figured out the problem:
Drained the tank, rebuilt petcock and verified operation, installed new fuel.
Rebuilt carbs, set float height at 15mm, cleaned all jets, set idle circuits to 1.5 turns out, verified operation of variable venturi slides, etc.
Drained the crankcase full of fuel/oil mix and installed synthetic oil.
Verified crankshaft signal generator at about 150 ohms.
Checked spark plug gaps. 0.6mm.
Checked CDI box for power, ruling out neutral switch / sidestand switch.
Checked ignition coil resistance and checked for an 8mm spark as per the manual. Got a pink spark at 8mm through the wires by butting up the spark plugs and clamping them at the proper distance, then cranking the engine.
Adjusted valve lash. Lash was way off, even after installing thinner shims I am still on the low end at .009" intake and .015" exhaust. Intakes originally measured 0, exhaust .01".
Verified cam timing as per the manual when reinstalling cams.
Battery is new, and I have charged it back up a couple times since I've been running the starter so much.
I tried pulling the carbs back and spraying starting fluid directly into the intake ports, and cranking the motor. Nothing but a little sputter once in a while. I have a crap compression tester, and it's only showing about 40lbs pressure. I figured it was giving me a bad reading so I built an adapter to pressurize the cylinder with compressed air. Cylinder #1 has an exhaust valve leak, but the other valves are good and tight. All cylinders exhibit blow-by through the crankcase though. I think I used about 50psi, and you could feel/hear air through the crankcase.
I pulled the cylinder head and cylinder block and found evidence of a failed head gasket. Apparently water had stood in the cylinders for a while, because the rings were all corroded and stuck in the piston ring grooves. Hence the low compression.
So I tore everything apart, cleaned the valves and pistons, and installed new rings.
Continued...