Discussion Starter
·
#1
·
Here it is, my '05 Ducati 749 dark. I looked at a couple bikes before getting this one, an R1 and an Aprilia RSV. When I saw this bike in person and heard it fire up though there was no doubt in my mind I wasn't leaving without it. I rode it home that night and got stuck in a traffic jam and figured out the clutch lever slave or whatever it's called needs rebuilt, because if you don't let the clutch out completely every few cycles it fades and won't release the clutch. With that tiny rear sprocket and 5MPH traffic that turned into a bit of a challenge. I got really good at finding the minimum speed necessary to pop it into neutral. Almost ran out of fuel because it pretty much had fumes when I bought it. It got cold really fast that night and what started as a 60 something degree sunny day quickly dropped into the 30s. My gear is mostly summer stuff and my gloves are perforated leather, luckily I had my jacket liner in. I had to stop once and get in the car (my wife was following me home) to warm back up because I couldn't feel my hands anymore. Luckily it was late enough I just tucked in and stayed in the left lane and bombed home.
I've had to adjust some stuff, the rearsets are adjustable which is good because my knees didn't hit the right spot in the tank until I moved them up. I need a factory seat because there is a gel aftermarket thing on the bike that pushes you forward. Also need to do belts so I have a baseline. I pulled the pins out of the clip ons that locate the clutch and brake levers because they were way too high and really hurt my wrists. Bled the clutch to make sure that wasn't an issue. The suspension is already just about perfect but the rear needs a little more preload. The forks are already lowered to about 4 rings showing. I can't remember everything else since it's been a couple months.
I don't know what I'm going to do with it yet, my wife wants me to use it as a track bike but I'm thinking about how to make it more street-friendly. The clip ons are WAY low and make my GSXR feel like it has dirt bars. And that rear sprocket...
I haven't seen very many fightered 749/999s I like though.
There will probably be lots of pictures because I like pictures.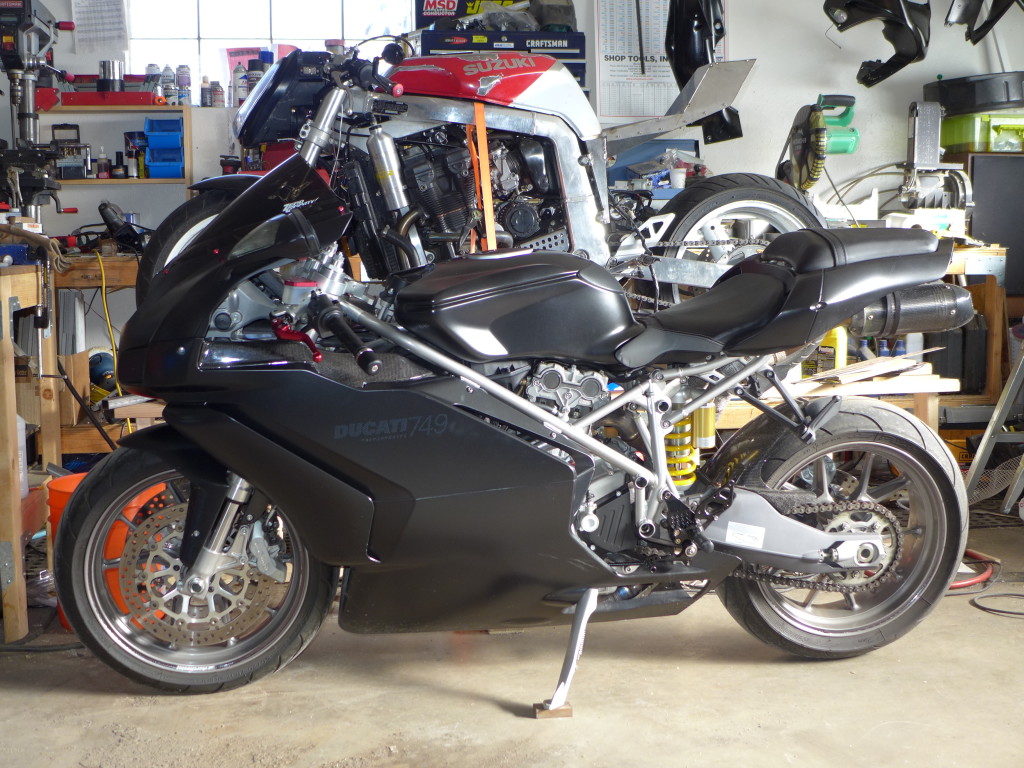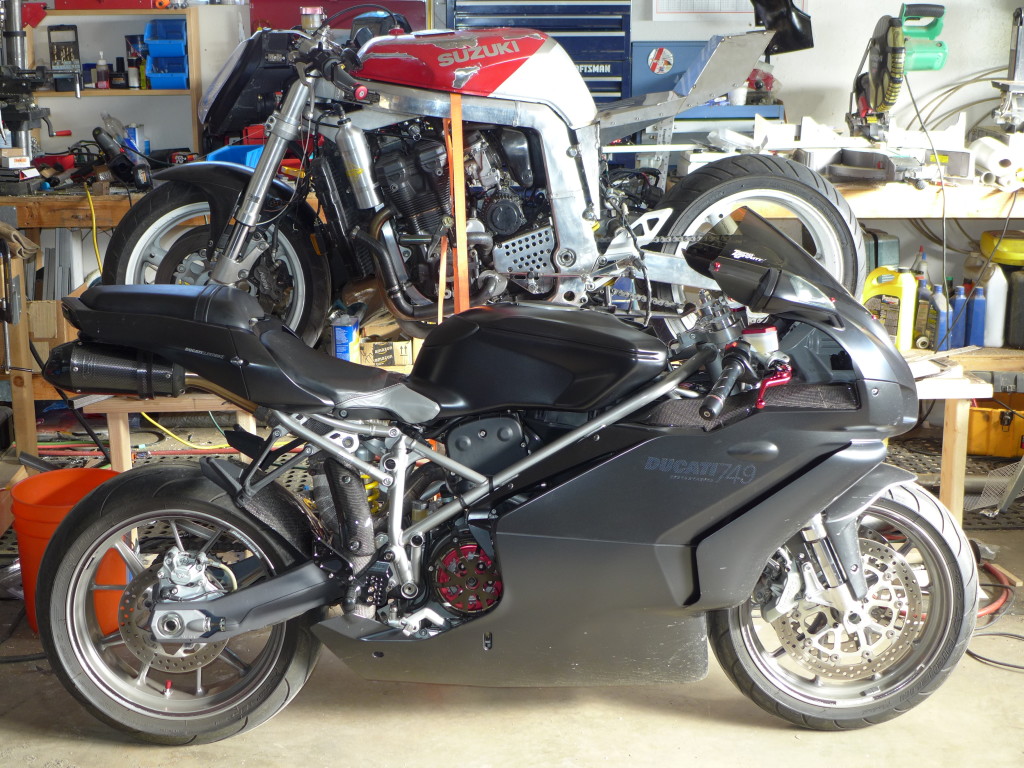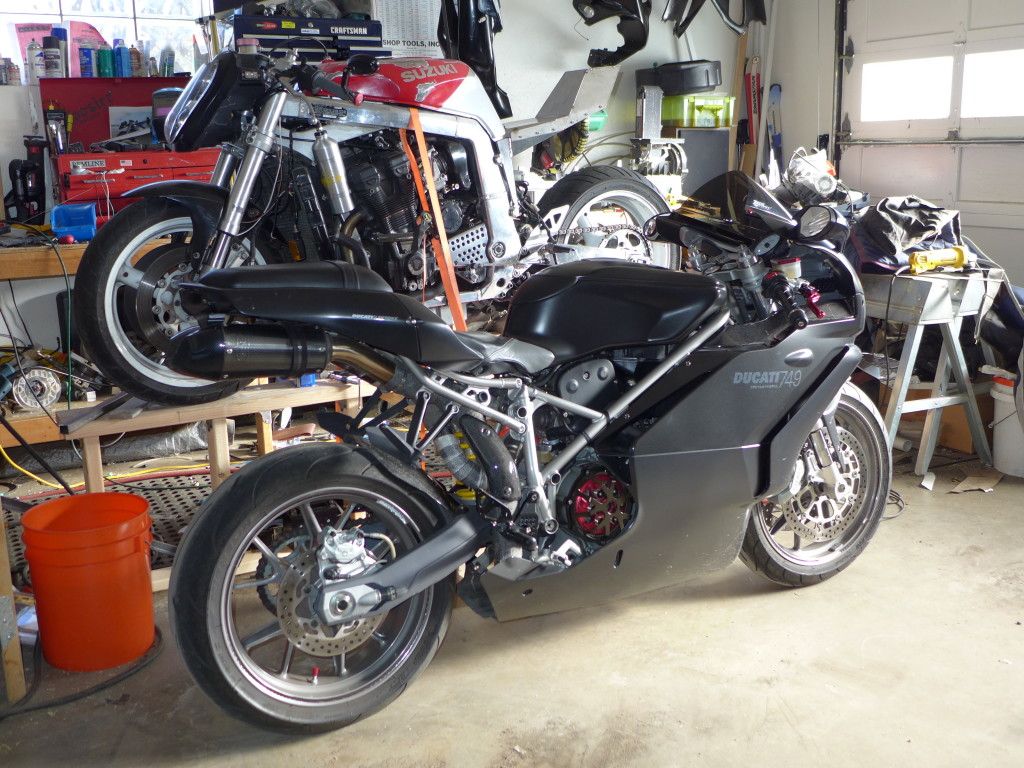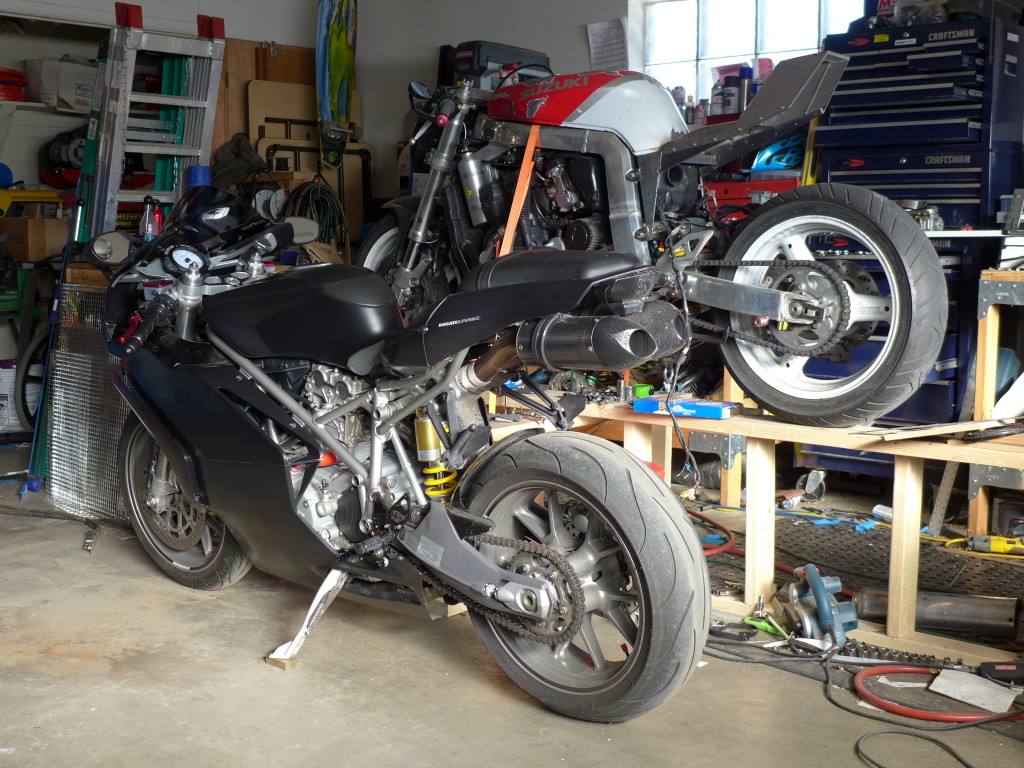 Here we go.