Discussion Starter
·
#1
·
Hi all. Just wanted to intro myself! I've been perusing the site for a while, I love the beginner's section! I recently aquired a tt600 from a battle buddy when we got back from Iraq (May).
Here it was in the beginning...
When we got back, my battle buddy dropped it coming around a corner. To make a long story short, he decided he wanted to focus on his Harley and Bronco instead. So he GAVE the Triumph to me. Yeah, who passes up on a free bike? he knew I wanted one, but couldn't afford to pick one up right now. So... a few days later, I go pick it up.....
This aint so bad, I think I can do some "plastic welding" to it and it'll be ok
This I will definitely need some help with:
More plastic welding?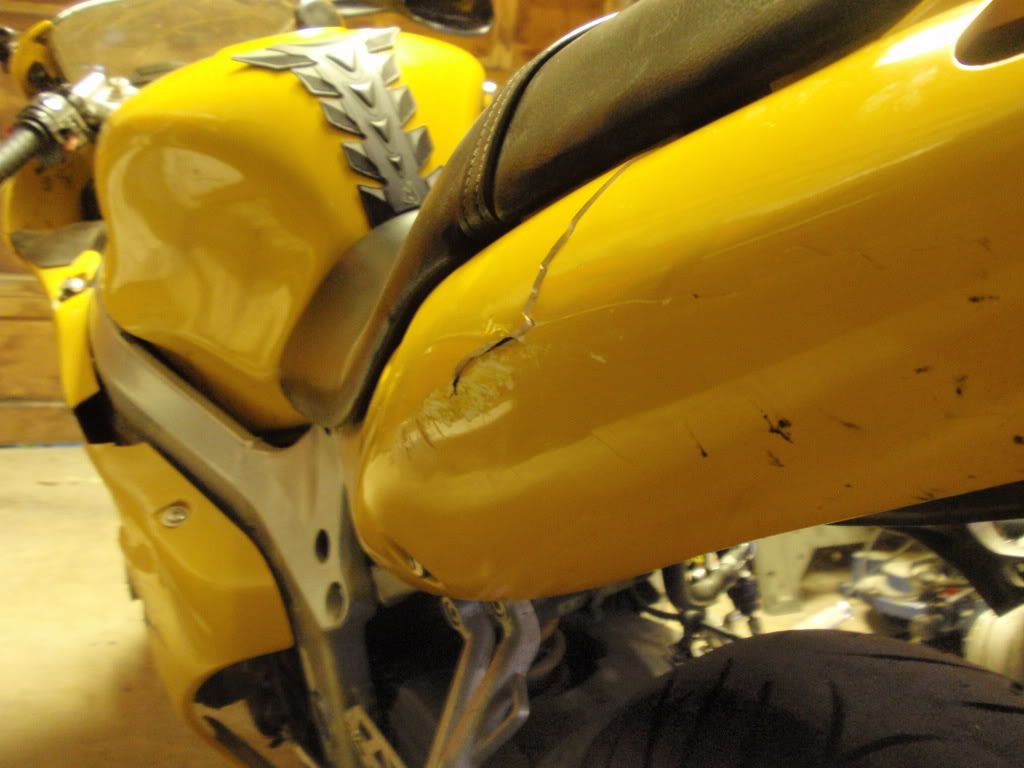 All comin off anyways..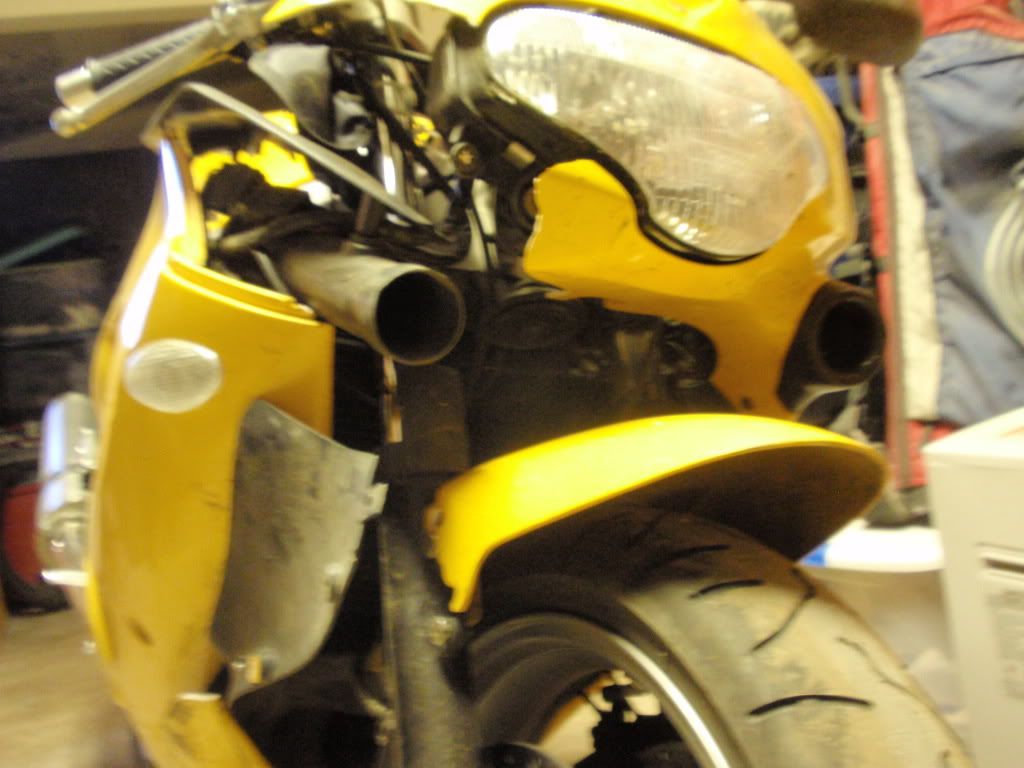 Not so bad...
Next few pics are as it sits now. I've taken all the plastics off, installed bar end mirrors (
wanted to see how functional they would be and if they looked ok
).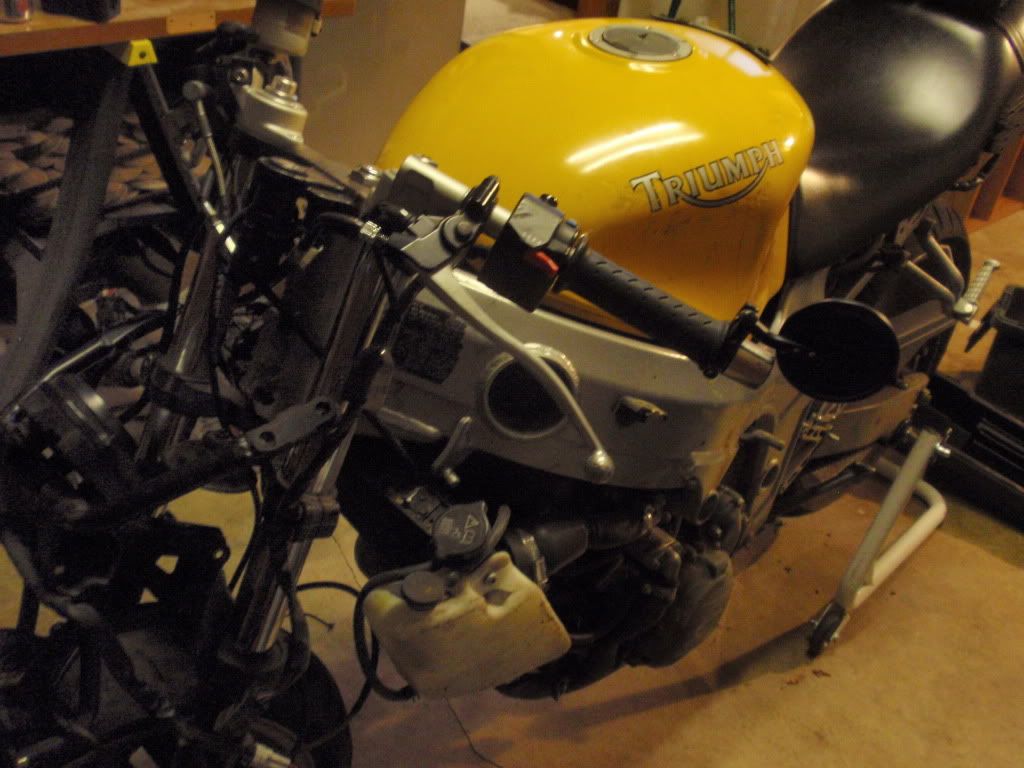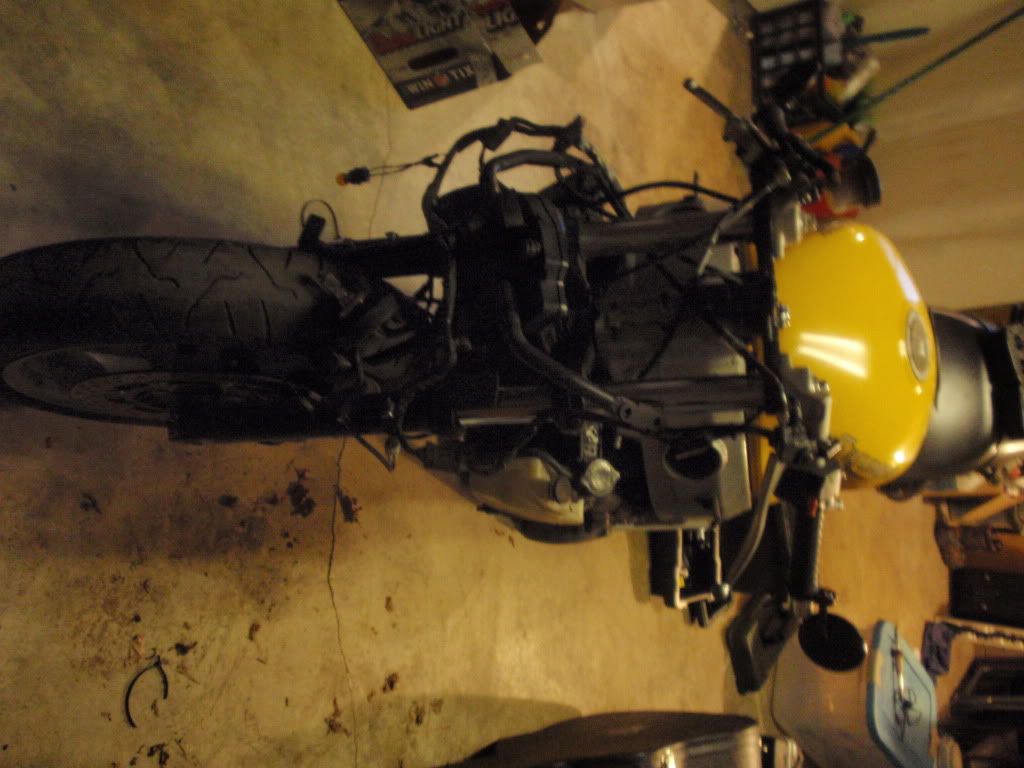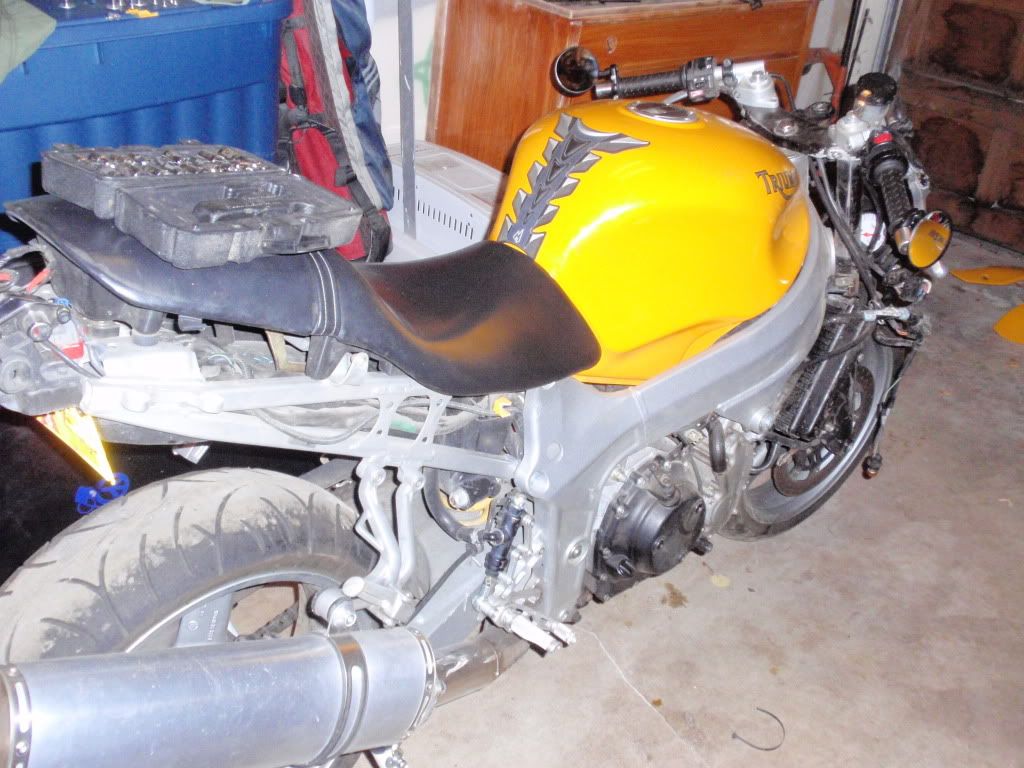 Ok, so back to the intro. I've never built a bike before. I'm an "as-needed" mechanic, meaning, I fix things as needed. I've been pouring over the site and have always loved the "streetfighter" look and feel. This was the perfect excuse to turn this bike into my first "fighter". I realize I could just buy new plastics, etc, but I love the idea of making it my own, etc. Plus, damn, after looking at all the badass bikes here, how could I ever go back?
I've experience riding, however it's been cruisers (of the metric sort) and dirt bikes. This is my first sportbike as well as fighter. So I will be taking it slow, wanna do it all right. Plus, I'm a single dad of 3, my money is everywhere BUT my wallet! So please be gentle when I ask stupid questions, I promise to use the hell outta the search feature before hand.
1st question, that rear peg shifter, can I just bend it? Will it break if I try? What if I heat it up first? Any suggestions, etc, greatly appreciated. Sorry for the long intro, but I knew I better have pics or else!
Plans? Well, first, I want to get a new headlight and blinker setup. I've been looking at
Aztec 8's oval single
. After that, make my own coolant reservoir, lots of good ideas and examples on this site. Fix the shifter if possible, clean everything up and paint! Oh, and thanks to the DIY stubby article (saved on my desktop) I'll shorten the can. Or at least attempt to!
Thanks in advance for all the help and the great site!