Discussion Starter
·
#1
·
Hi all, I am new to this streetfighter obsession but not new to changing the look of my Bike.. I am a long term sufferer of Combat PTSD and started sparaying my bike twice a year just to take my mind off things.. Here are my last 2 paint jobs..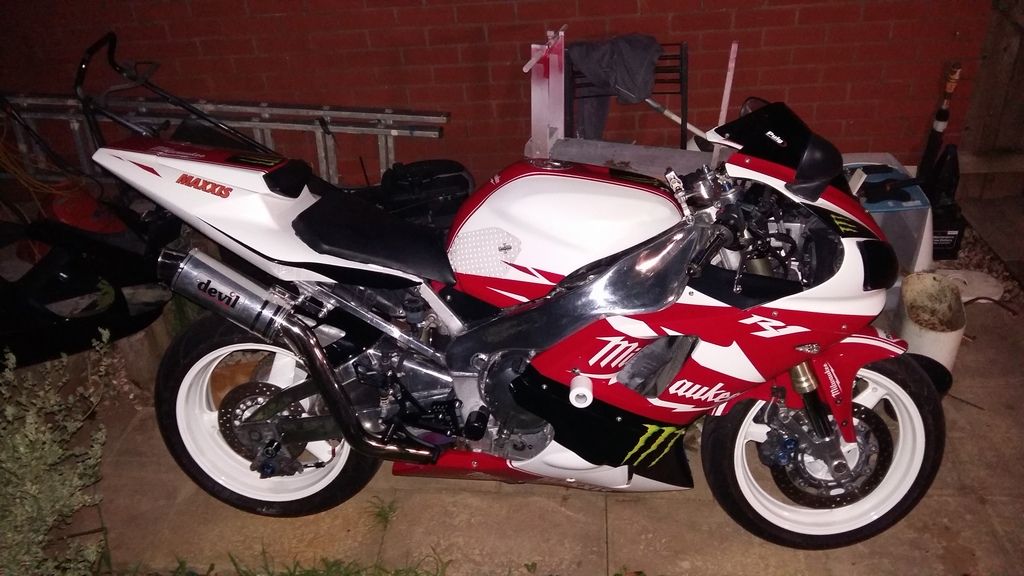 Now I have had many a good time in the head down position taing her to the limit where ever I go but due to getting older and having a back injury from when I served in the forces I need to sit up a bit...
So as she runs so good and the money I have spent keeping her in tip top condition on the outside and inside so the only answer is Streetfighter.
I changed the 99 tail for the 2003 as I liked the look..
Then I started polishing every thing as I like the polished alluminum look so here are my wheels
and swingarm + frame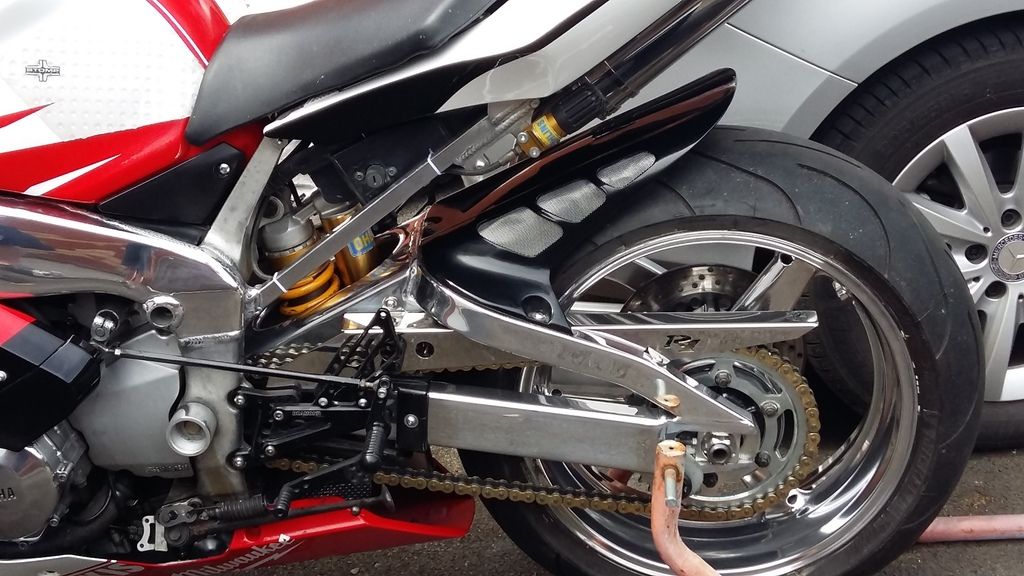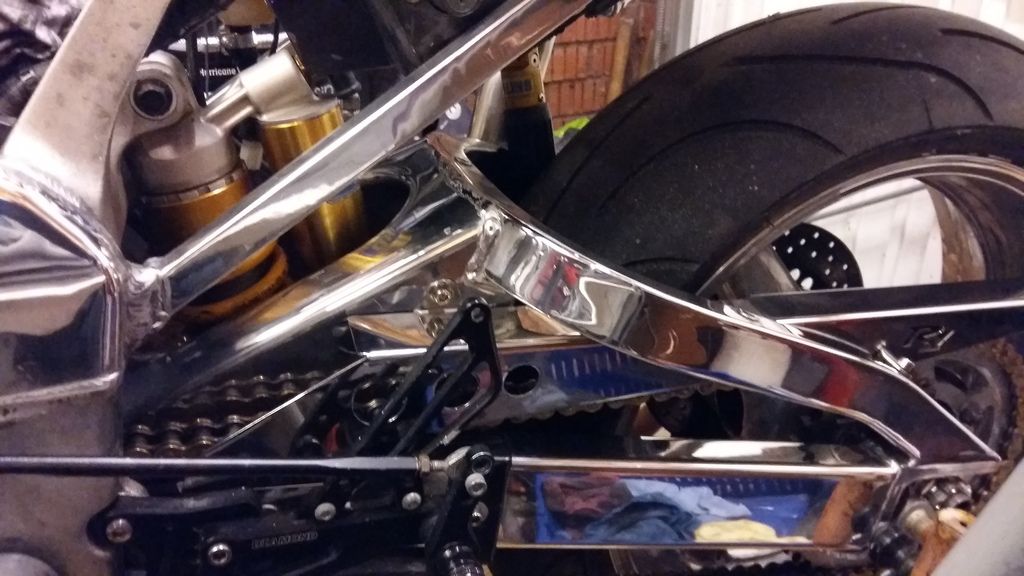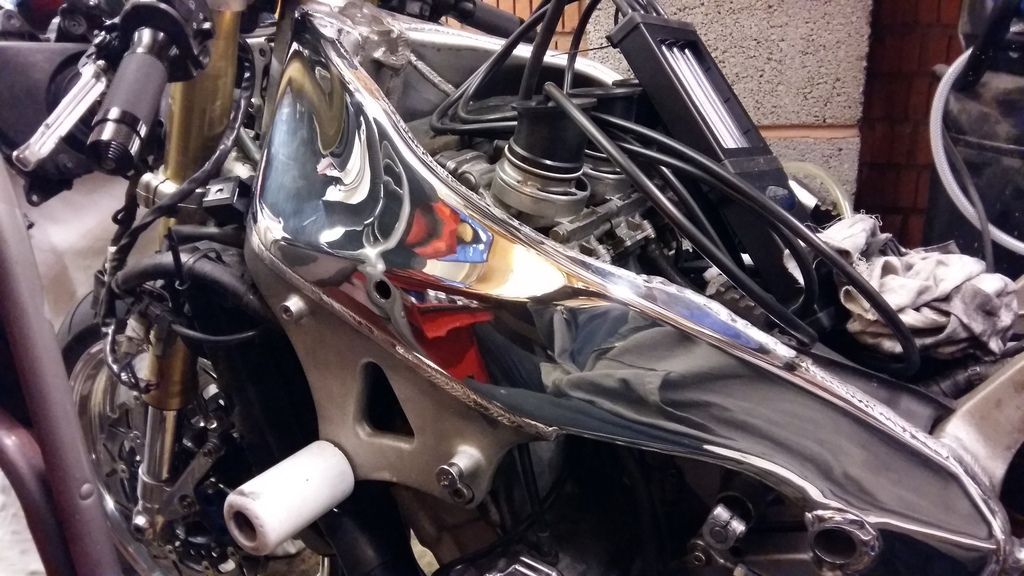 Since those pictures I have polished the reat sets and added oh amd I have polished the side covers as well..and added these..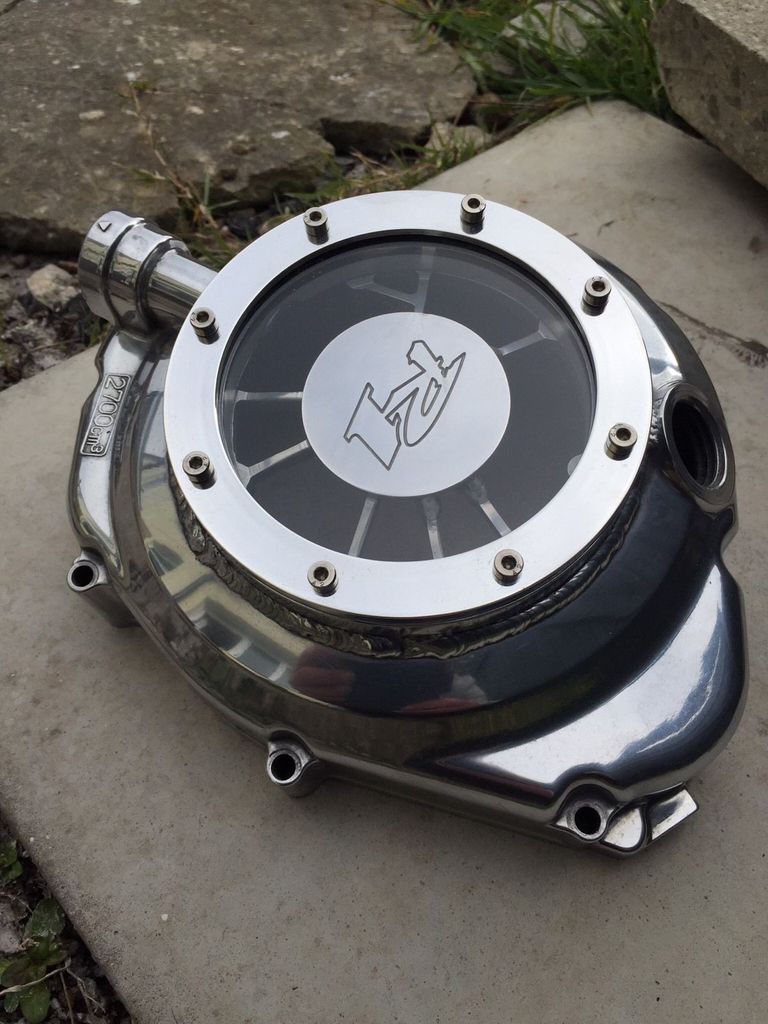 So as for what next...Relocation the Ohlins steering damper which I have no idea as of yet how to do this Below the headlight (which is on its way..MT-03) I am thinking..Anyone got any tips...
Paint on its way..I am lucky to have a big garage so I have my own spray booth.. Going for Silver metalic course with either Candy apple red over the top or a deeper red Candy..I have plans to do some Ghost graphics under the red as well..
I shall add things here as I go along..
I know I will be back asking for really daft advice so I will apologise now in advance..Some days/weeks my brain just does not work how it should...
Oh by the way I am in the UK so if you dont understand the shit we speak over here Just let me know and I will translate.. Cheers for now..:rock: