Discussion Starter
·
#1
·
I feel as though I have turned a corner in life with my SV650, and it's only fitting that I start her Winter progress with a fresh start in a brand new thread. I will sum up all the progress so far in two versions.
The long version of course being
Part I
And the second being the "Cliff's Notes" if you will. I got my 2000 SV650 in the Fall of 2009. With it when I bought it was tons of goodies like brand new tires, vortex rearsets/gas cap/sprocket, renthal bars, etc. This is how she sat:
Over the past year and a half she's had several things done to her, and this is how she sat as of last Summer:
With the end of the 2011 riding season approaching, I came to the conclusion that I needed to show my appreciation for all my bike has given me so far by way of a mild build. It was in the midst of all my planning, budgeting, and trying to get every last mile from her tired chain that this happened: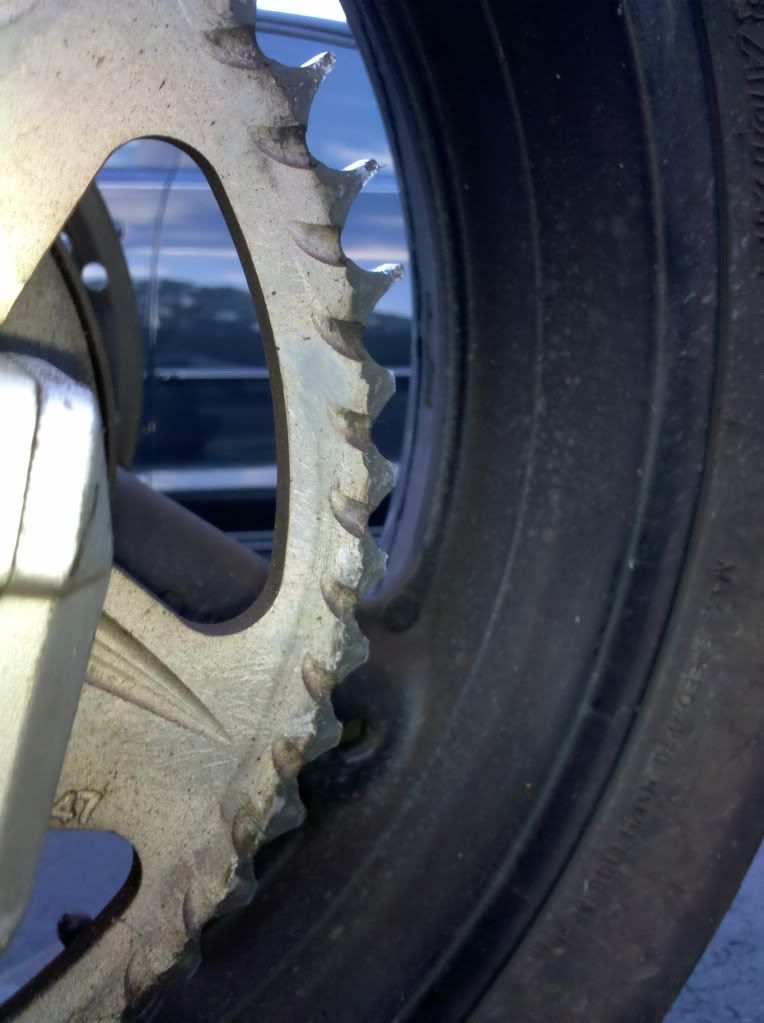 On my way to work, the chain jumped off the rear sprocket and collided into the clutch pushrod while entering an on ramp. It was a sad day, but the accident went as good as anyone could hope for and it only gave me more reason to set her up better than ever.
It rained the following morning. It was a sad day indeed:
My riding season had come to an early end, but it has given me nothing but experience, motivation, and time to get her back on the road with a vengeance. That's all for now, stay tuned as we go a little further into part II. Thanks for viewing.