Discussion Starter
·
#1
·
The 2012 buildoff is over and done with(with no news about it what so ever...thanks vertical scope), but my work on the SV is never done. I ran into quite a few problems after the buildoff, but between moving into my new place...and not having any room to work at my new place, Carmen...just kinda...sat there:
With it being so hot outside, and not having anyone close by who works on bikes to help me, I lost a lot of motivation to work on her. Then, after months of sloth I met a bike builder through my best friend/neighbor and was given the opportunity to use his shop with 24/7 access...let the games begin.
For some reason my battery kept draining and it wouldn't hold a charge. Turns out my stator was fried. That AND my battery ground was literally melted and burned up in one section from the exhaust(my best guess) so I replaced that with one from a 2nd gen.
I just got the brand new stator in today from Rick's Motorsport Electronics, so be patient and stay tuned for that since there will be some soldering/splicing involved.
I also had a few smaller things I had to take care of, such as making a new coolant overflow tank, and painting/cleaning up a lot of ugly on the bike. First, lets start with the coolant catch can. Same old tricks as last time with the $1 water bottle, but I took a little extra care this go round in mounting it as not to damage the powdercoated frame. I merely wrapped the hose clamps in electrical tape...yeah...that's all I did: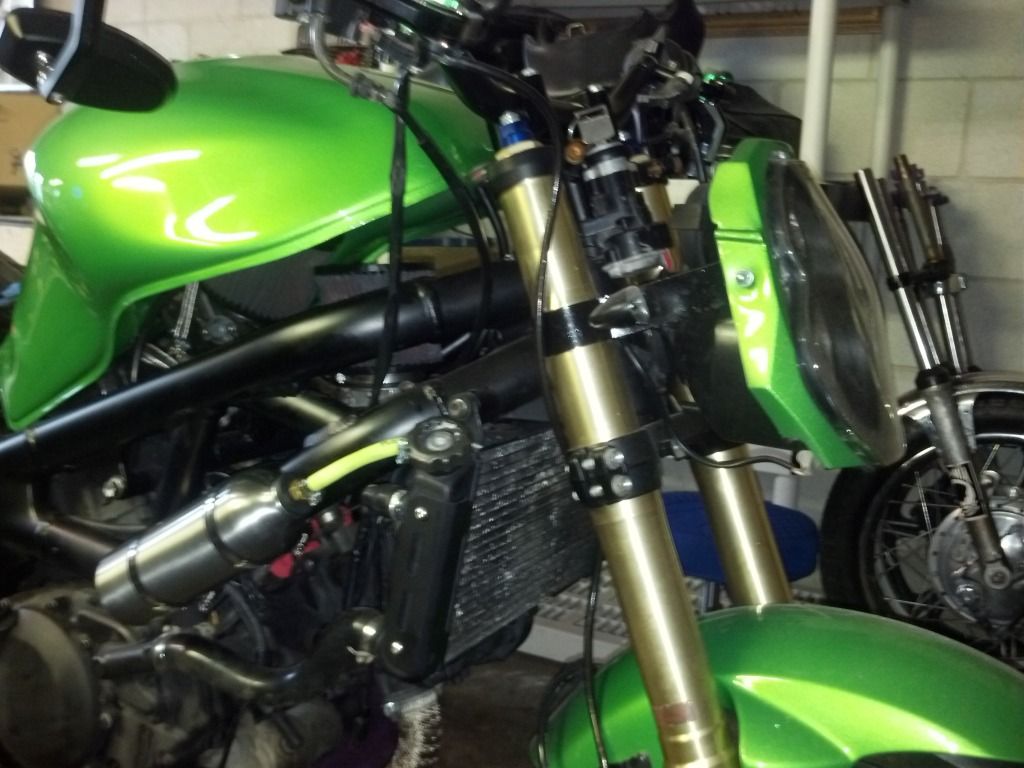 I think it fits nicely where it was before, and if it works that well why fuck with it?
I also mounted a GSX-R kickstand since its longer and allows an SV650 to stand more upright after raising the height of the rear suspension. With both the ZX10-R shock AND shorter dogbones in the back, it was a well needed swap. My replacement was beat up and ugly, so I gave her the jet Black treatment: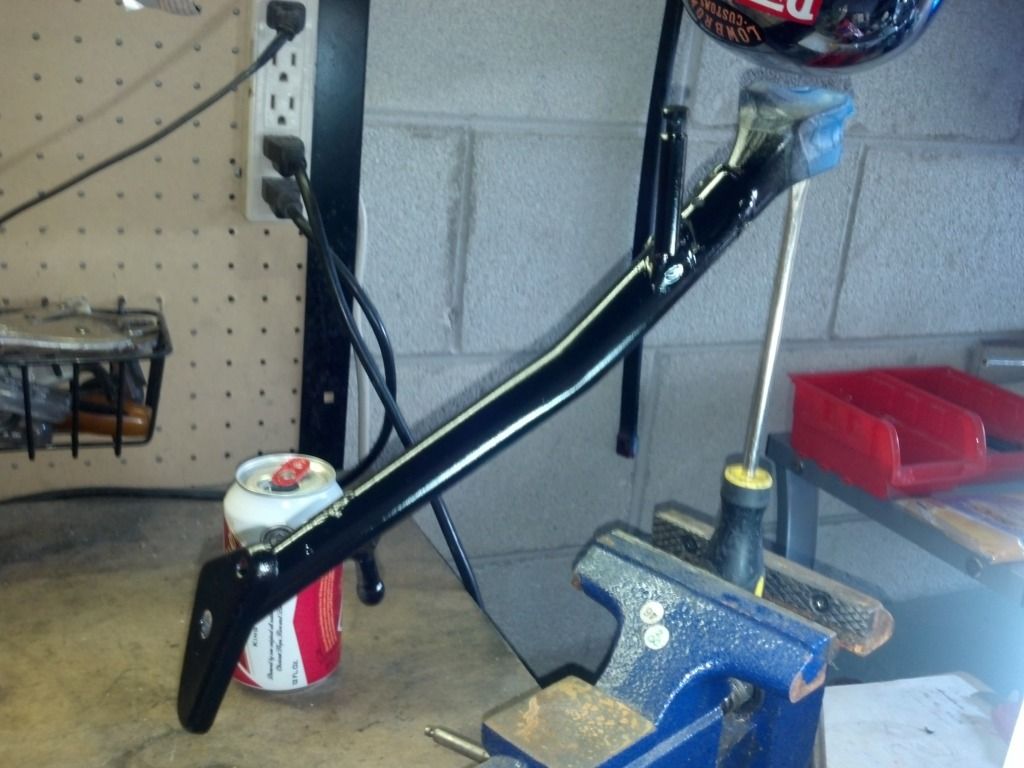 I stuck a vacuum cap on the foot lever to help protect the new paint job: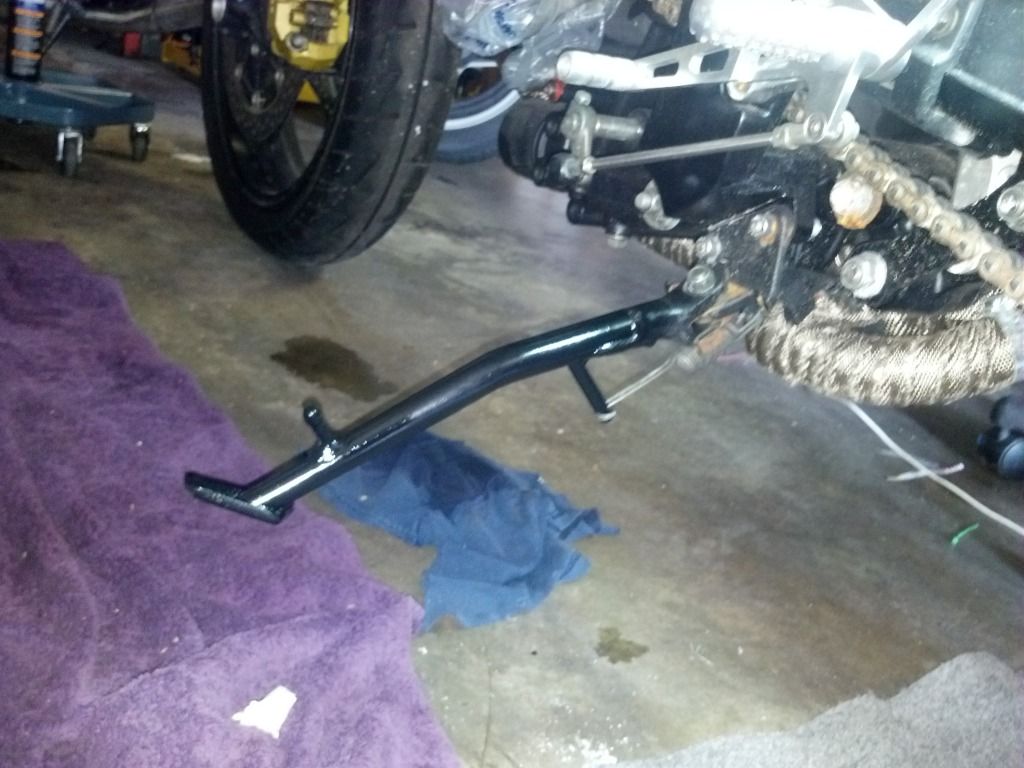 Next I moved onto the rats nest under my seat. It was my first time running a wiring harness and I got pretty overwhelmed. Now that I have a "garage" of sorts to work in, I had time to go through it all and make it nice and neat. I wanted to use velcro to mount my R/R and CDI, but the porous nature of the matte paint I used in the tail wouldn't bond with adhesive well, so it got the jet black treatment as well: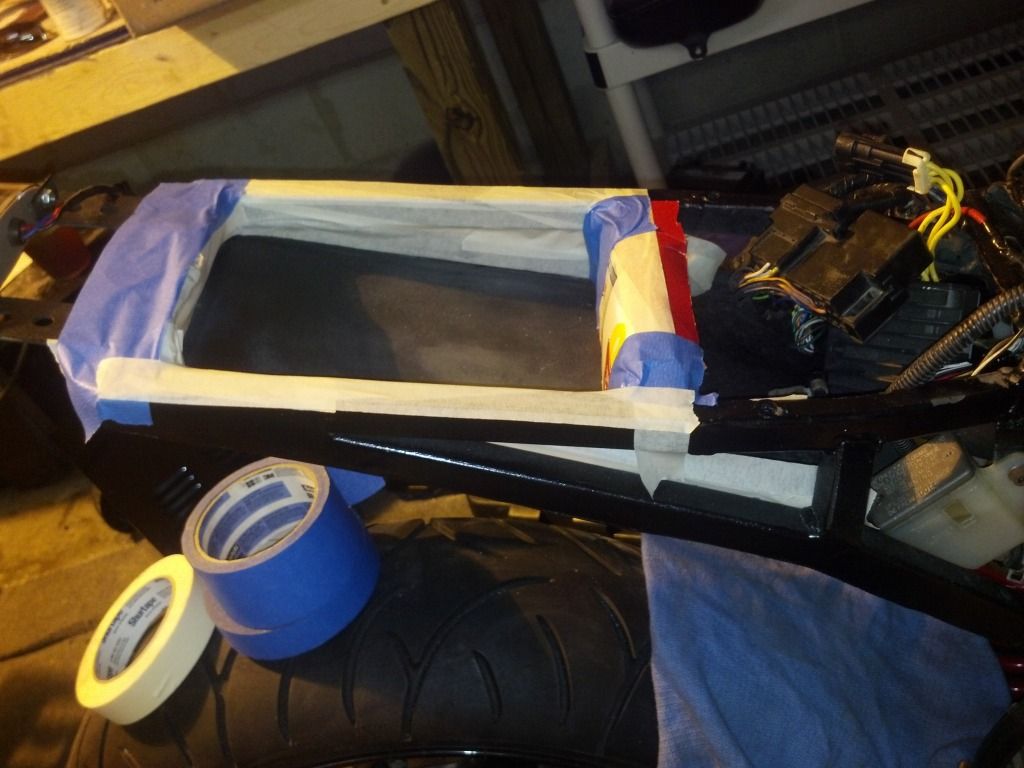 a place for everything, everything in its place: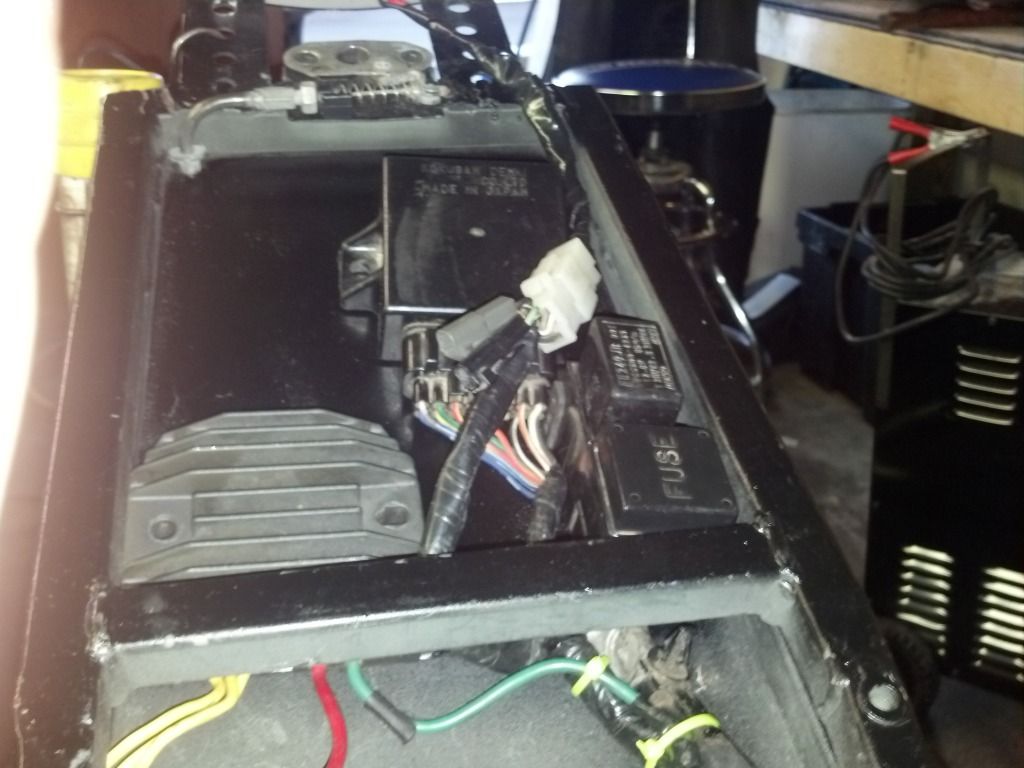 There's just enough room for my wallet and cell phone. Oh, and here's some gratuitous shots of her as She sits now: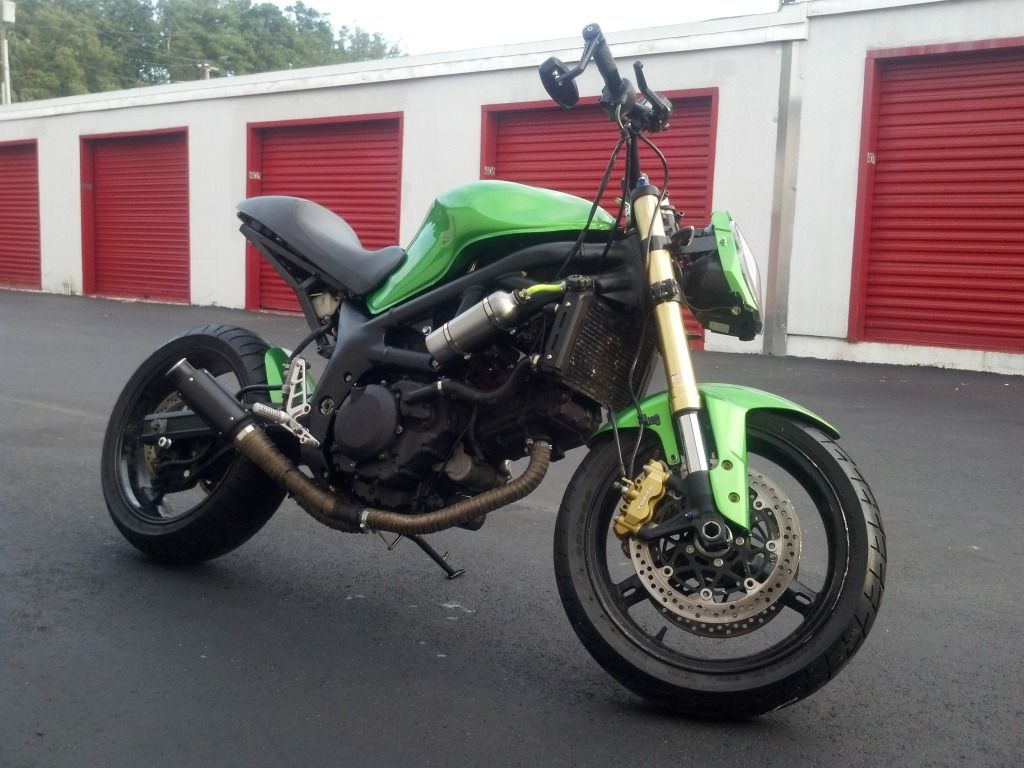 Oh, and here's a little teaser of the new shop space we're moving into:
We actually moved everything last night but I couldn't get a good pic. The unit is a 14x40 if I'm not mistaken...and we have a man cave in the back. Stay tuned, and thanks for viewing.