My fighter, 2000 Yamaha R6....AKA the "sorta-motard" or the * "supersportard"
:thumbsup:
Please use this first pic for voting: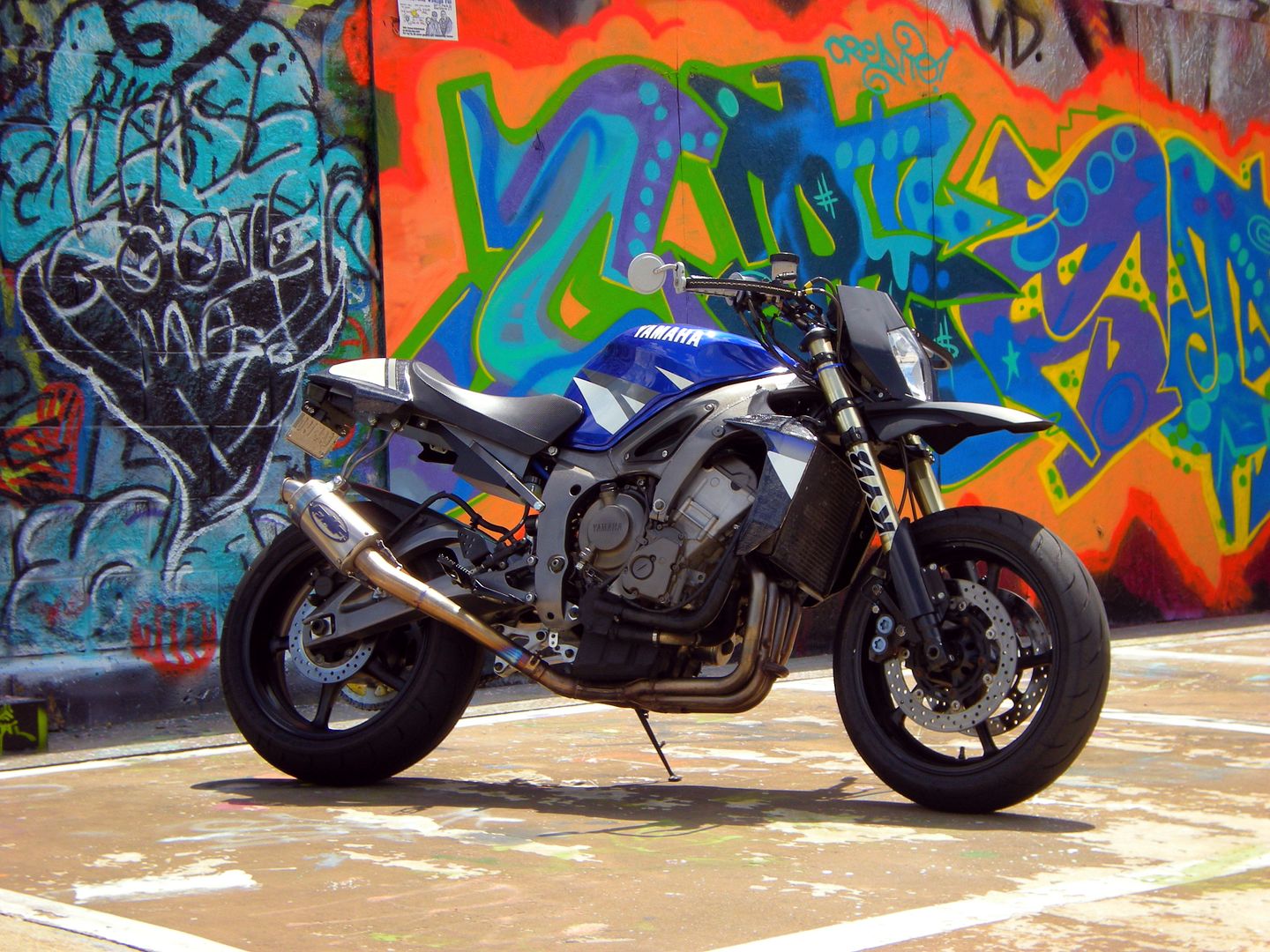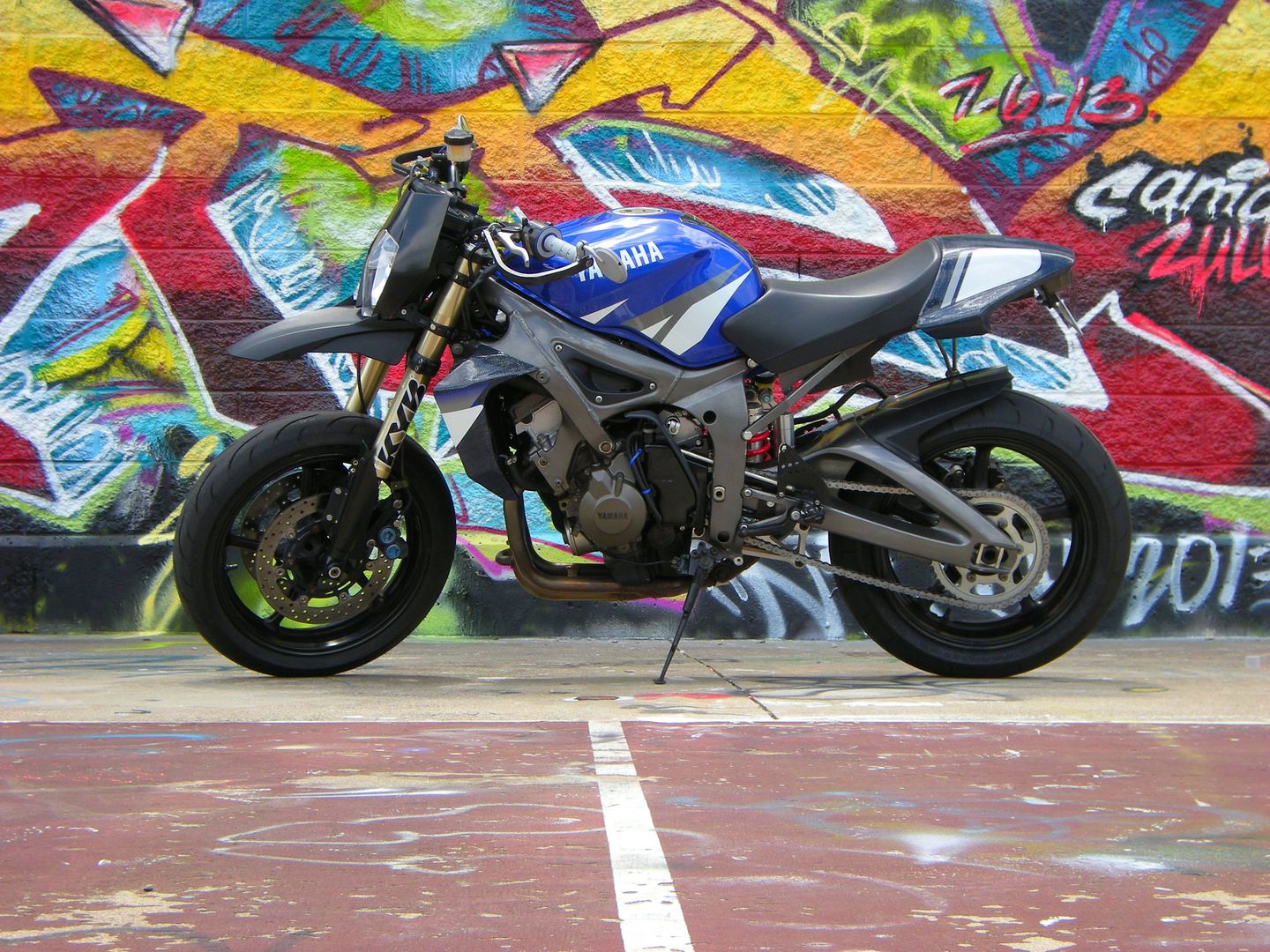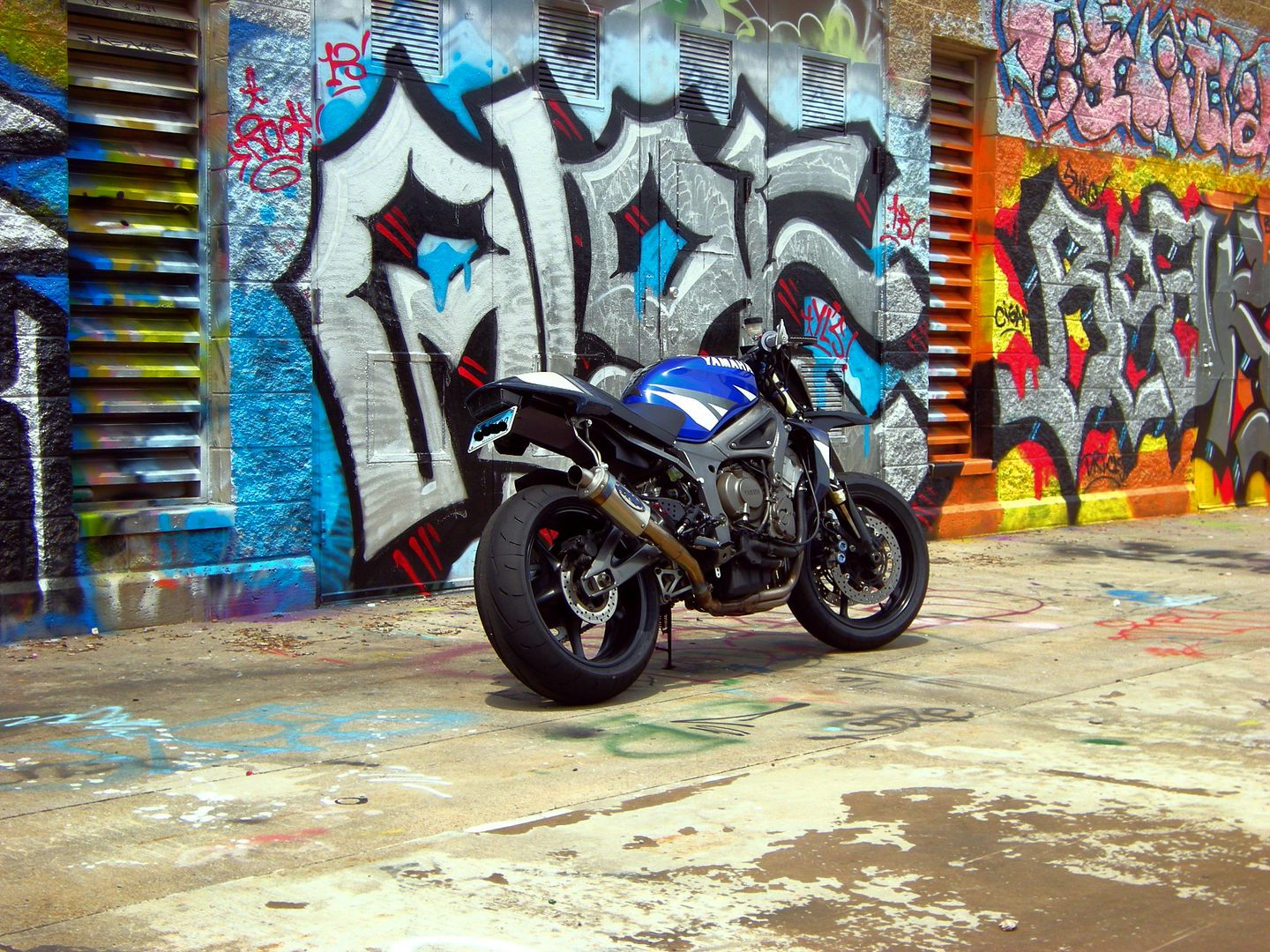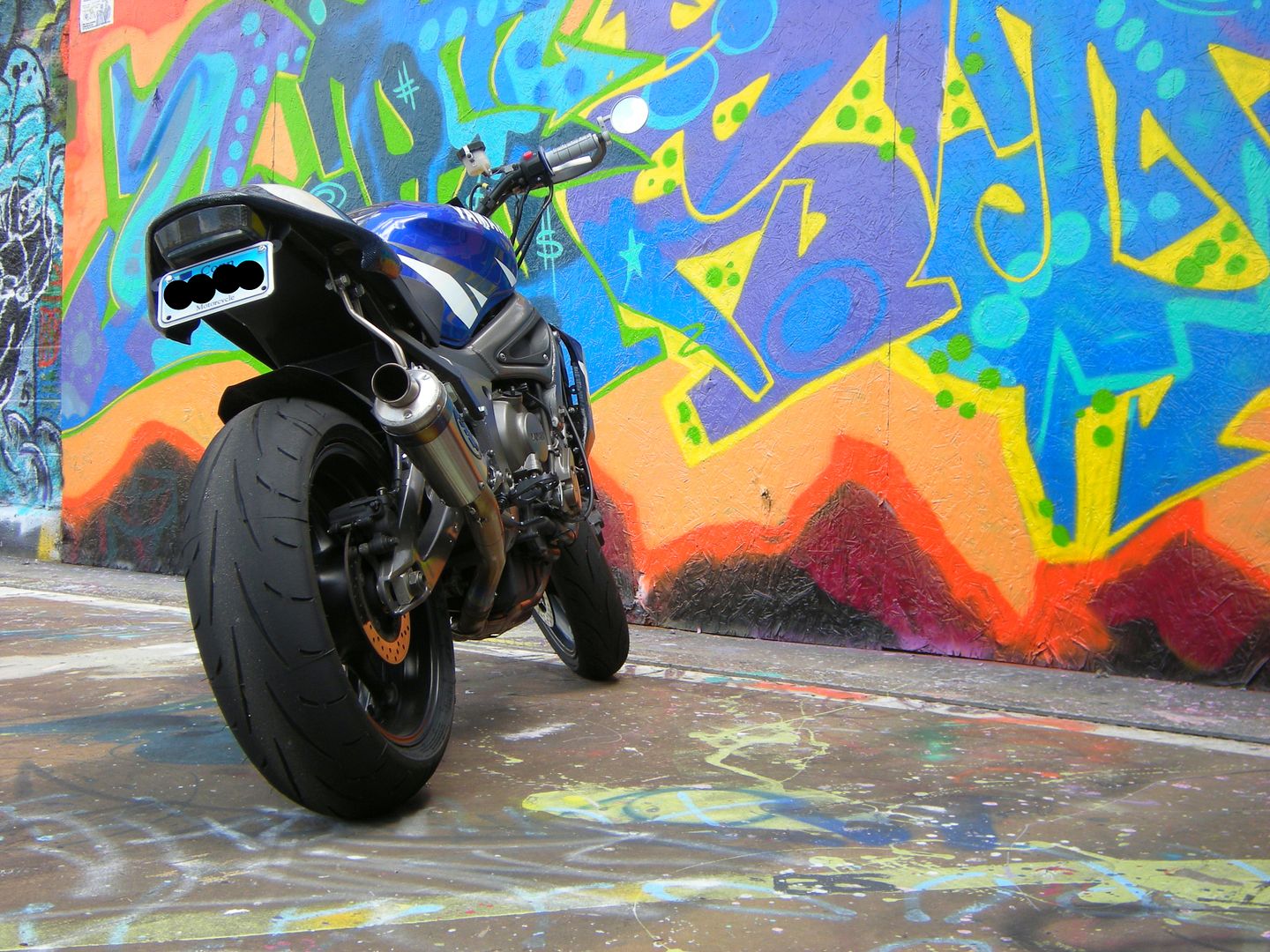 Where it all started.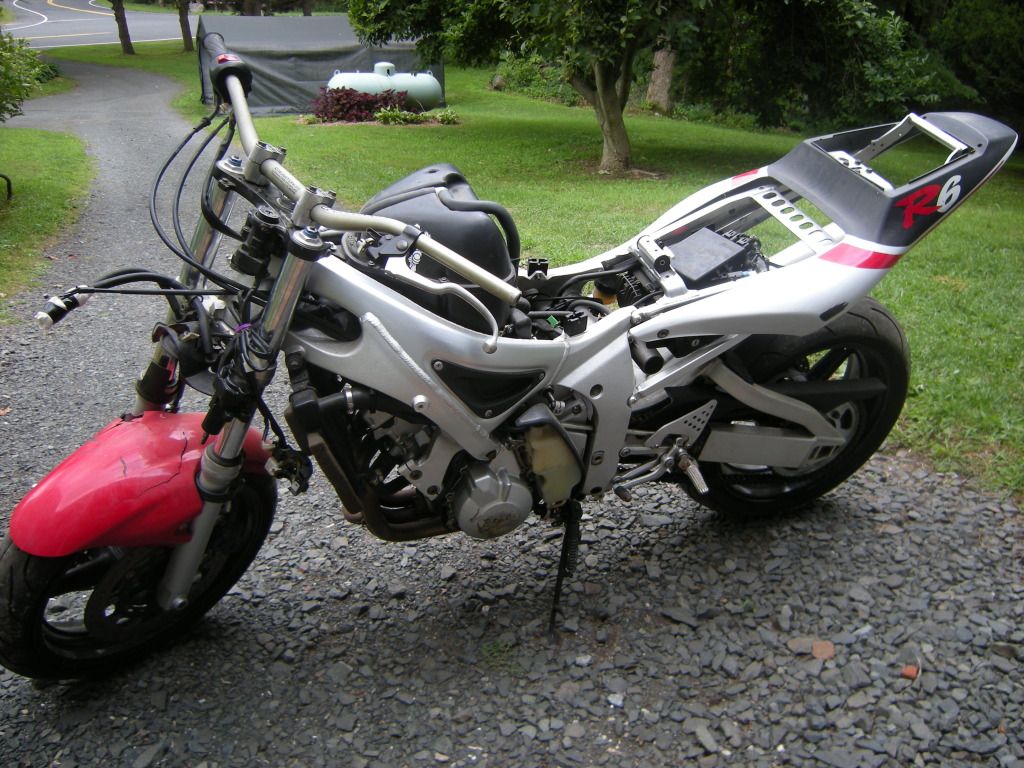 List of mods:
-2007 FZ6 front wheel, 2003 R6 rear wheel
-03-05 R6 swingarm, shock, linkage, and rear brakes
-HEL front brake lines for 2007 FZ6, smoke color with blue banjos
-1999 R1 front forks with black painted lower legs and snazzy "KYB" graphics
-Black YZF/WR 450 fork guards
-Aprilia Dorsoduro front fender
-KTM 690 SMC headlight
-Fat bars with some cheap ass bark busters and some amber led strips stuck on for turn signals
-First gen. Ducati Monster seat on a home made "custom" home depot steel subframe
-Home made battery box/under tail out of sheet metal
-Ducati seat cowl and 03-06 Kawasaki Z1000 radiator shrouds wrapped in blue kevlar with some also snazzy oem Yamaha stickers
-Shorty FMF Ti slip on and mid pipe with a CBR 600 ti exhaust hanger bracket
-Integrated Ducati Monster tail light
I think that is it for the parts. Most of the parts from other bikes were modded or hacked (for a better term) by me. All the little brackets and bull to hold those parts were fab'd and welded by me and my trusty harbor freight flux wire welder. <With the exception of final welds on the subframe, I'm not that good lol. Those were done by a pro-welder friend with his tig>
Frame, subframe and swingarm were rattle canned with graphite dupli-color wheel paint in the back yard. Pretty much everything else got flat black. The case covers on the motor were painted with some engine enamel I had kicking around and the water pump and oil pan got some BBQ flat black paint.
Guess that's about it. Big thanks to everyone who "high-fived" and commented in my build thread! It was really appreciated!
Thanks for looking at my entry!
<Build thread in sig for the full story and a shit ton o pics.>
* Credit for "supersportard" goes to "hic28" from SMJ...