Discussion Starter
·
#1
·
Ok, so I'm getting my recently purchased 1995 kawasaki ninja ex500 up and running after it sat up for 2 years. I've got a list of things to do/replace in order to get it running before the streetfighter project can begin: empty gas tank, change oil/filter, change fuel filter, clean out the carbs, get new spark plugs, get a new battery, clean or replace air filter. Anything I'm missing??
Secondly, How would I go about making my seat go from this (previous owner cut off the ass end)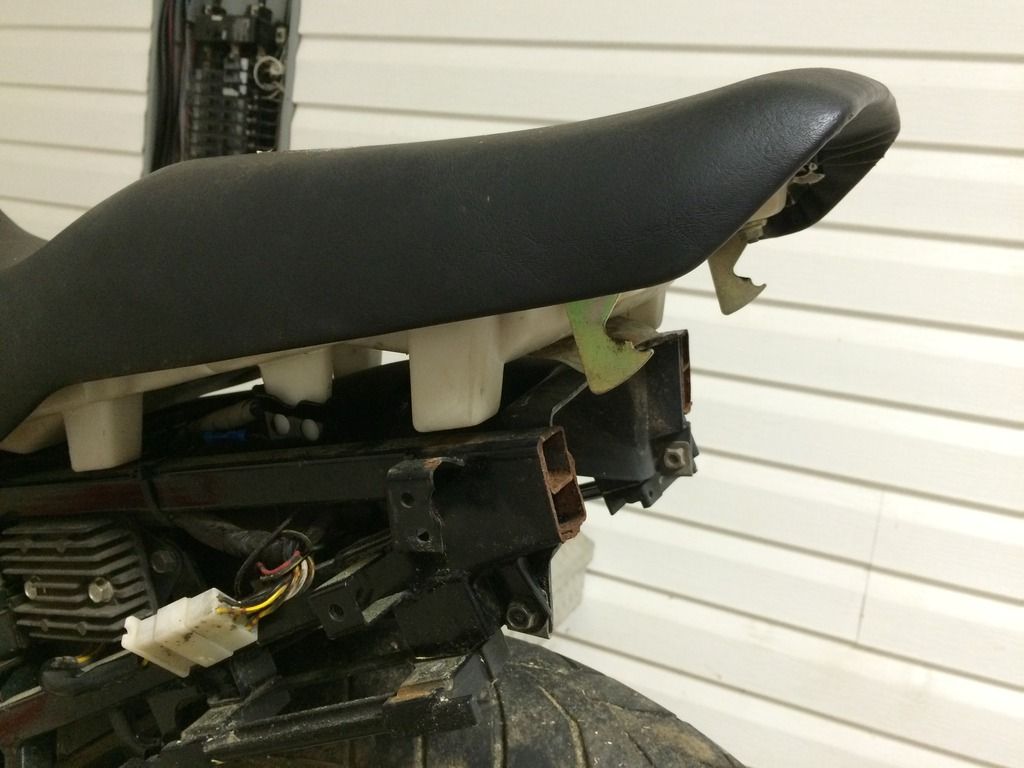 To this:
Also what could I do to cover wiring under the seat/tank and between the tank and forks?
Please keep in mind that I'm completely new to bike customization.