Discussion Starter
·
#1
·
Evening all,
Fighter enthusiast from the uk. Hoping to start my first build in the next few weeks. Recently discovered this forum whilst trying my hardest to avoid doing any work one day.
Came across a 2000 Thunderace in a less than sorry state before Christmas, few days later it was sat on the drive waiting to be taken care of. In my youthful ignorance
I returned it to a fairly standard guise but I've recently seen the light, time to get chopping!
How it arrived..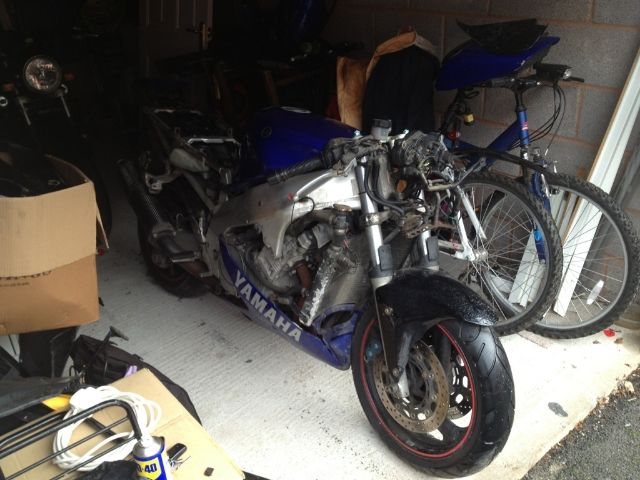 Later than day..
A week or so later..
At the time I was happy with a largely standard bike but the time has come to dust off the tools and get up to no good!
I've got a few ideas and of course as times passes this thread will be updated with all the little additions. Thanks for taking a look.