side rads off, and the vfr is quite narrow.
front on with the tlr rad held in place with zip ties
top view, also shows my bxp risers and driven bars.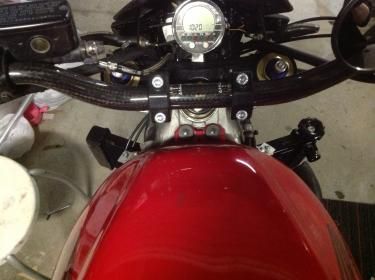 I have made up some quick test brackets to mount the rad and oil cooler, the rad bracket is being remade by a mate out of something a bit sturdier than 2mm al flatbar.
Once the rad is in, i'll get the oil cooler bracket finished, then it's new oil lines and silicone hoses, and wiring up the fans and temp sensor for the fans.