Discussion Starter
·
#1
·
Hey everybody,
Been hankering to build something recently, and my lovely wife told me that i couldn't mess with the Buell because she liked to ride it how it was, so i picked up a 1982 Yamaha Virago 920 from DeathmetalDan for $300. The bike had been sitting outside under a tarp for a while and was in pretty rough condition, but as i am only planning on keeping the engine and swingarm, it fit the bill quite nicely.
My plan is to strip it down, build a custom frame, tank and tail. My goal is to have a striped down bike that is basically wheels and an engine. I haven't decided completely on the styling, however i am going to be putting spokes on it and the bodywork will be primarily carbon fiber. Oh and the other thing is i am going to do my best to not spend any money from our budget on the bike. I am planing on funding the bike with side-work. so if you have anything that you need done, hit me up.
I also have parts left over from the last build, including these USD forks from a GSXR 750 that were in really bad shape that i cleaned up and am rebuilding.
Here is the bike as it sits newly introduced to its stable-mate.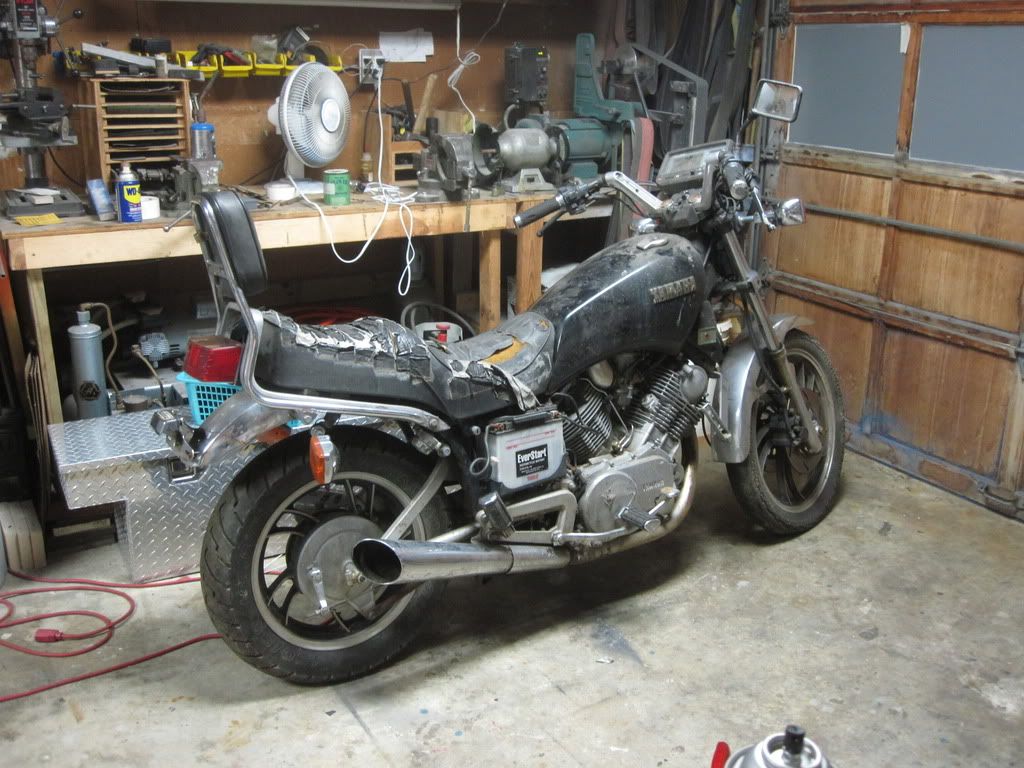 and the fork rebuilding:
thanks for looking and i will have more to come soon.
~Chris