Discussion Starter
·
#1
·
Needs signals and proper wiring.
Still waiting on my 2nd LED light to maybe make a low beam and a high beam.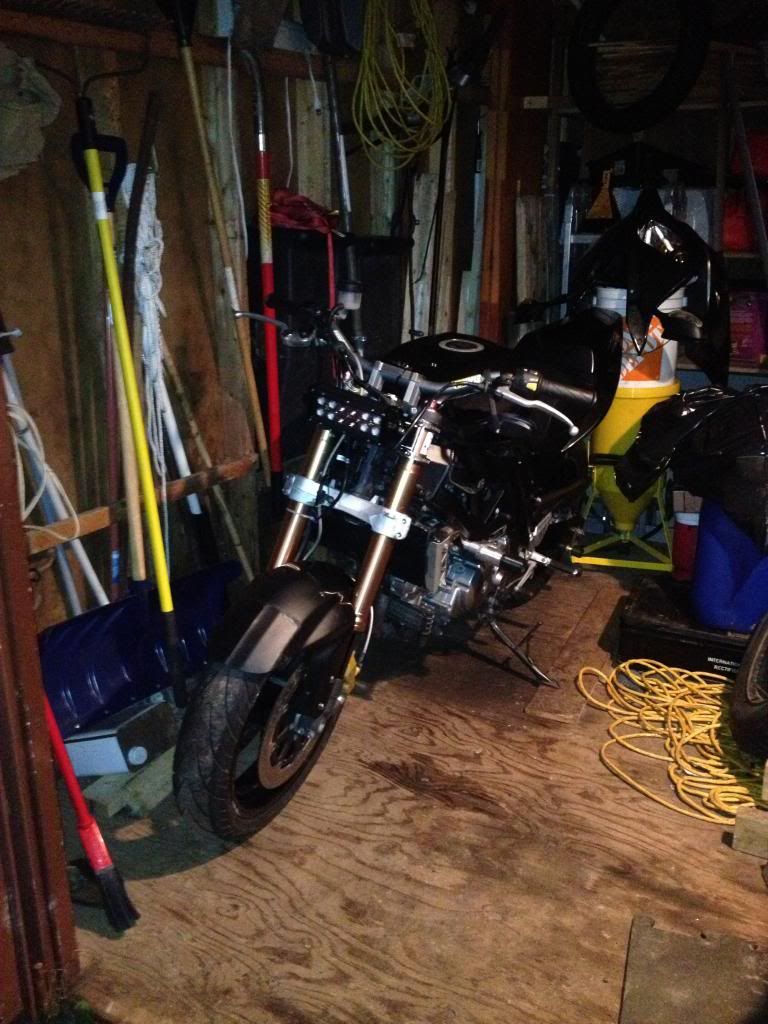 PS: YES I am a SLOB!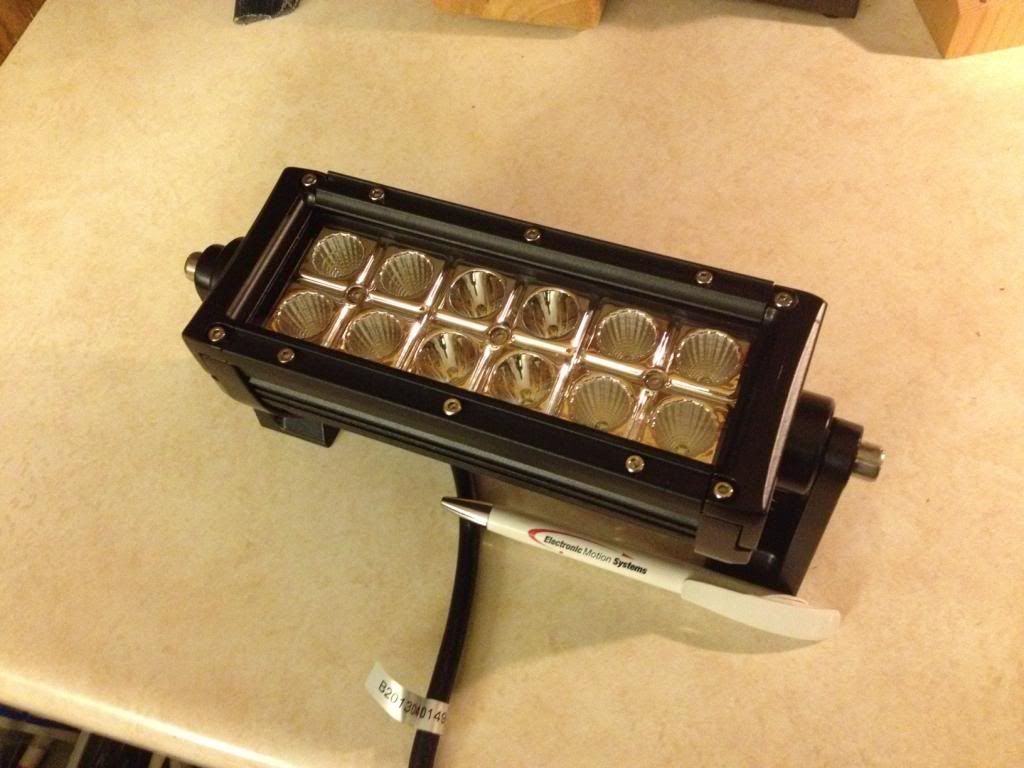 Chinese LED Fake Rigid.
$69+ 20 Duty.
Apparently 36W & 3600 Lumen. It draws just 27 Watts, and I assume makes more like 2700 Lumens. This is roughly 3X a regular halogen headlight.
A second 6 LED single row flood unit arrived today.
Another picture of the Double row (12 LED) unit mounted.
Kawi Halogen Low Beam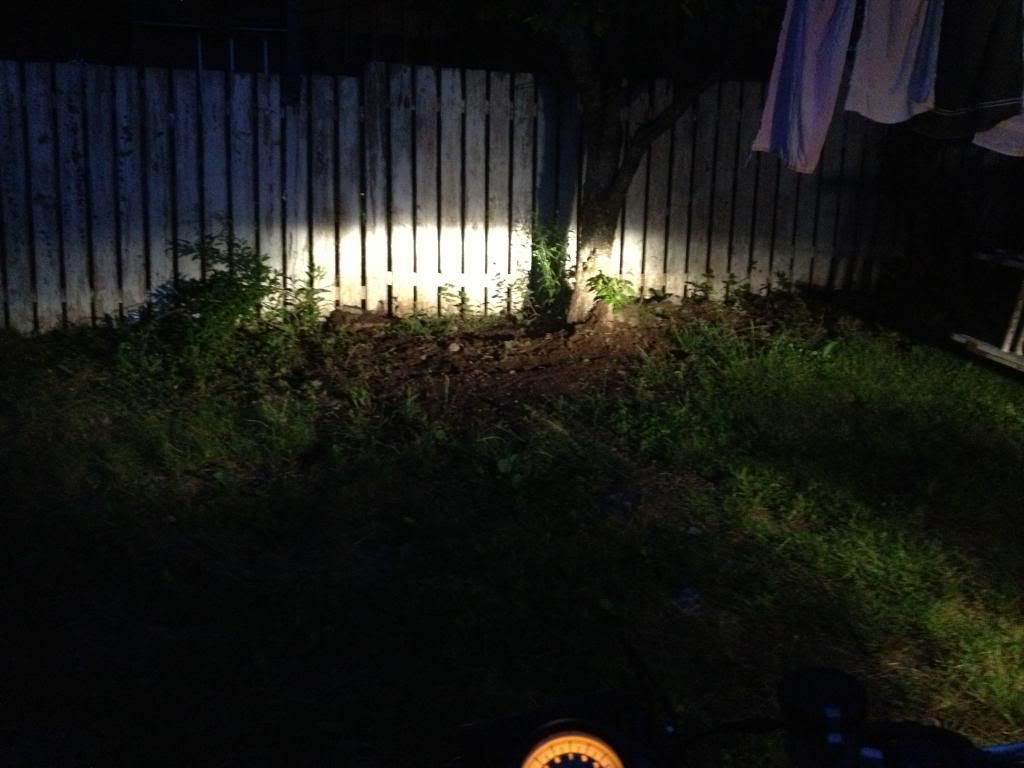 Kawi Halogen High Beam
12 LED Mixed Beam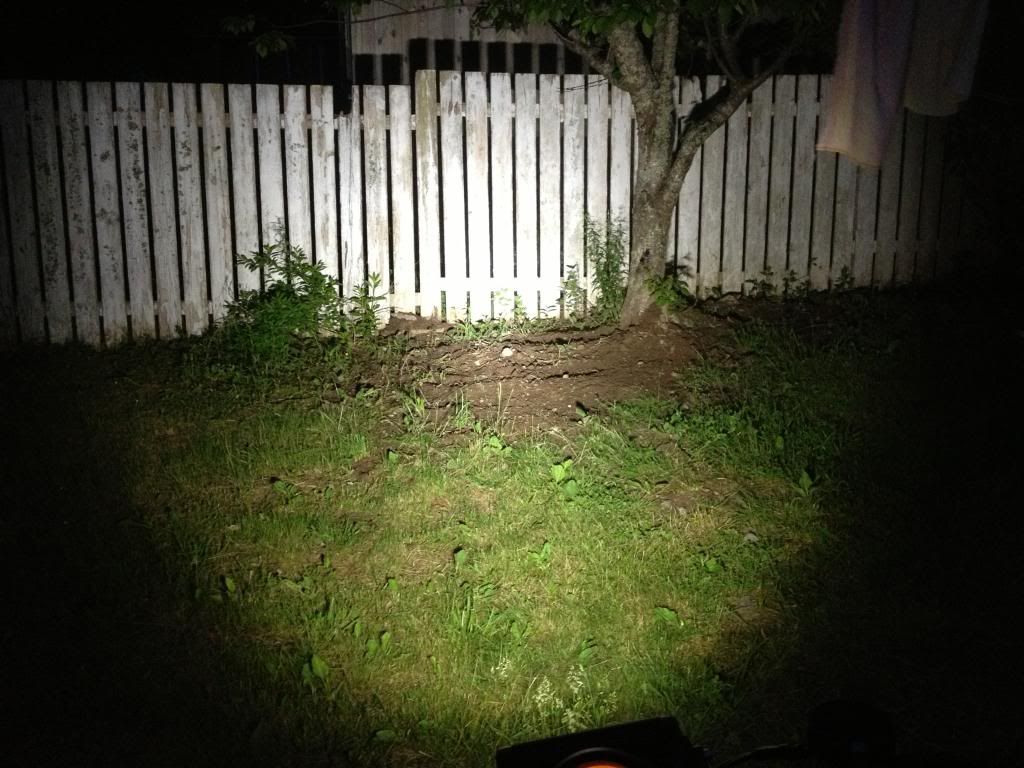 6 LED Flood Beam
Things to note here:
Kawi beams are very well aimed (obviously they are designed that way). The LED output is very intense, and is a great "white" light. The LED beam helps see a lot more contrast/detail in the viewing area. The pictures do not do this justice. The LED Mixed beam is much nicer aimed higher (you can just make out the central area is much brighter in the images)
LED vs. HID? Well LED is not well designed for the road, the optics would have to be individually blacked out to help "aim" the beam. In the same respect an HID retrofit will result in the same slightly offensive beam.
Is LED better than HID? No. LED is unique, good light output, but requires custom mounting on the bike. Wiring can simply get crimped spade terminals and plug into the stock harness. HID is better suited to someone who lacks the skill to design and build the mounts. They are typically as close to plug and play as you could get! You could likely make HID beam less offensive by putting a single light blocker in the HID projector if you have access to this. This is how the OEM Acura HID projector worked. The blocker was a piece of sheet metal. << very high tech!
Final thoughts;
I don't care about everyone else. I like the LED's and am going to run them for awhile.
Hope I inspired you to cut something!