Discussion Starter
·
#1
·
Hello all!
Been lurking this site for years.
Picked up a cheap bike this summer just to have a cheap street bike to run around on and save the tires on my thumper.
Grabbed this non-running 1983 GS750E for $200...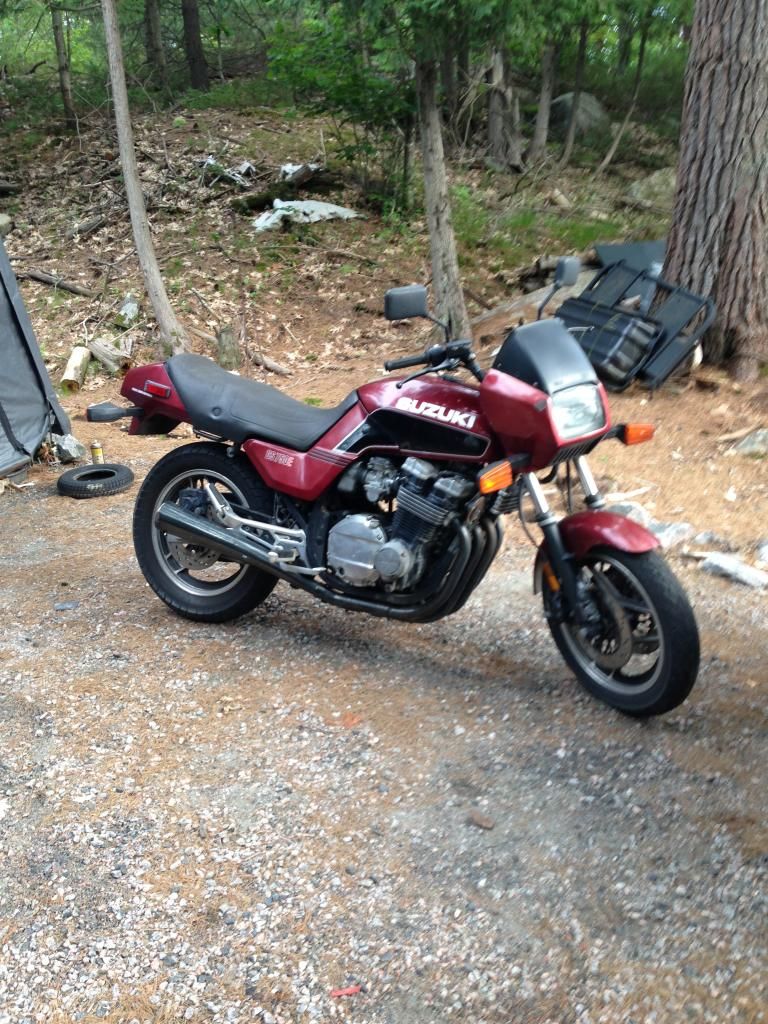 Had it running and on the road for another $200. It ran, but the carbs needed to be synced, and it was fugly, but for $400...not half bad.
Grabbed a few things that I had from other projects, and did some click-shopping.
This is how it sits now: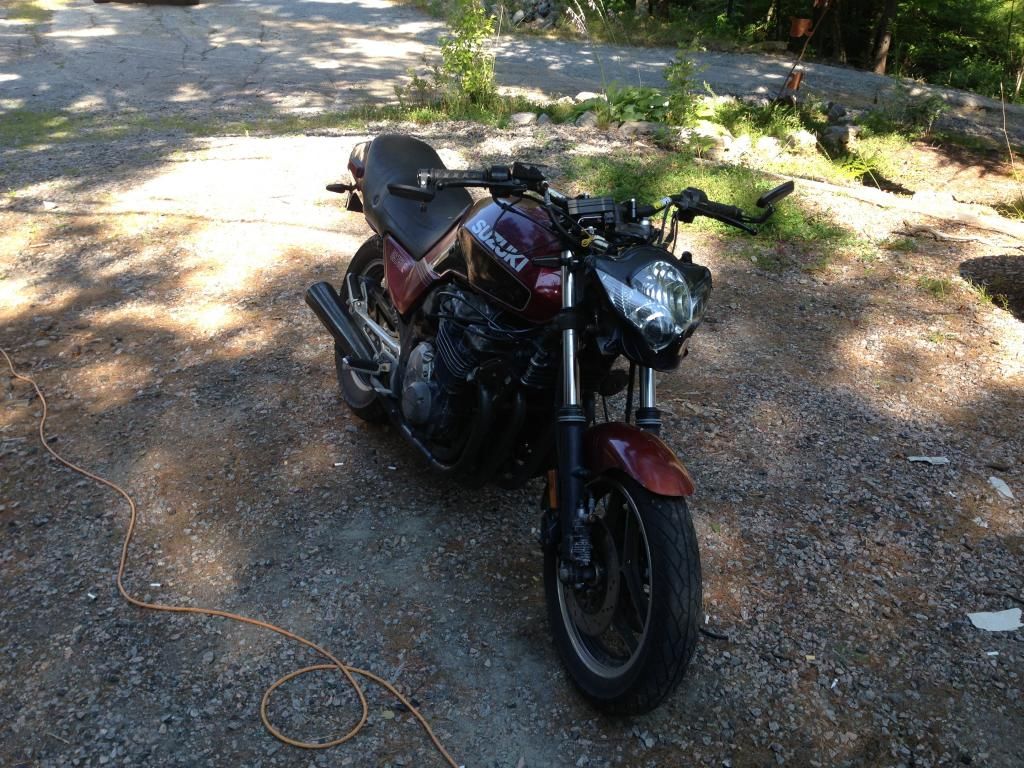 So far, ProTaper bars, Koso guage, 06 Gixxer light, and some bar end mirrors. May lower that light a touch...
Tomorrow, I start on the subframe to replace the big black marshmallow with one from an 05 Monster.
This will be an ongoing project, maybe I should post this in the Project section?