Discussion Starter
·
#1
·
Hey,
I'm working on a co-workers '90 Nt650. A previous owner did an absolute hack job on the rear subframe and attempted a "custom" electronic tray and other interesting design features. Needless to say, it's not going back the way it came to me.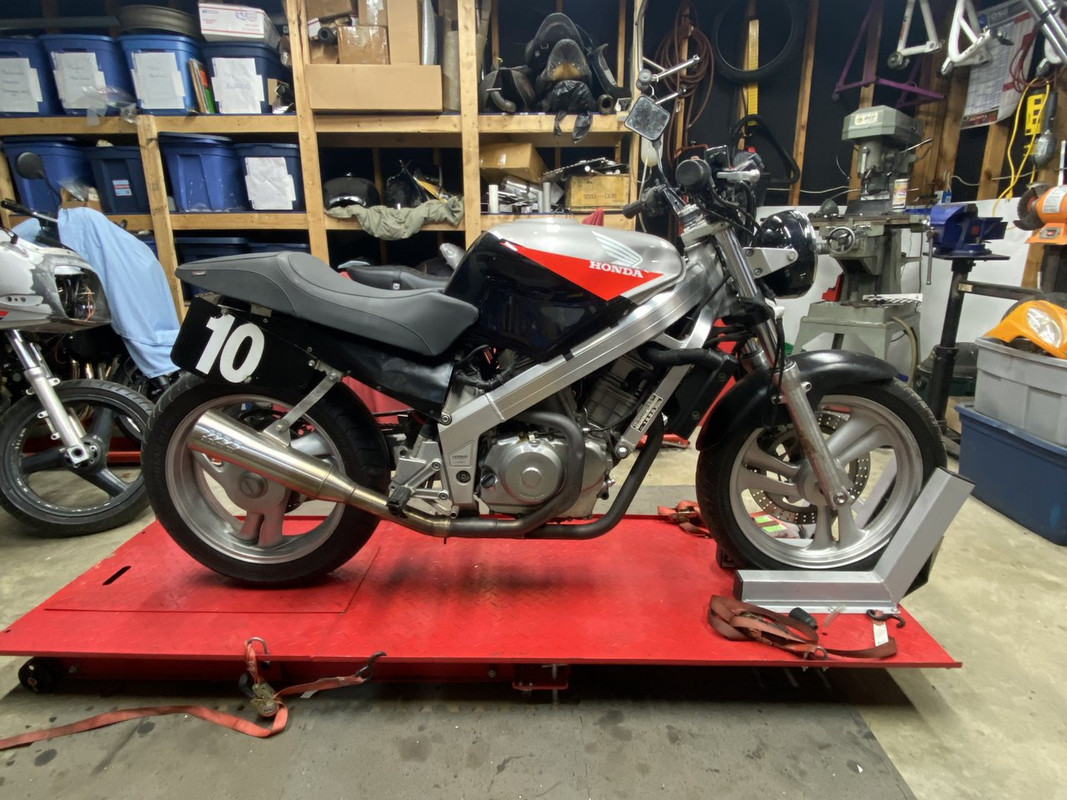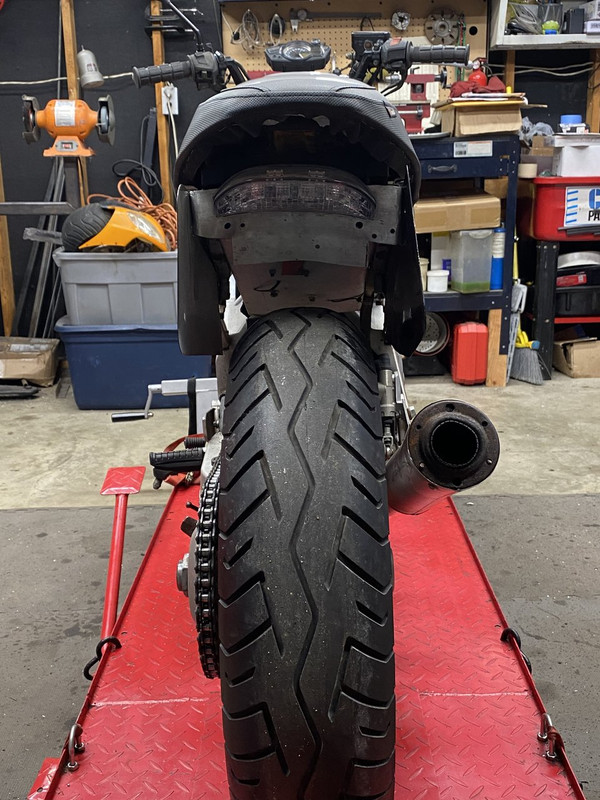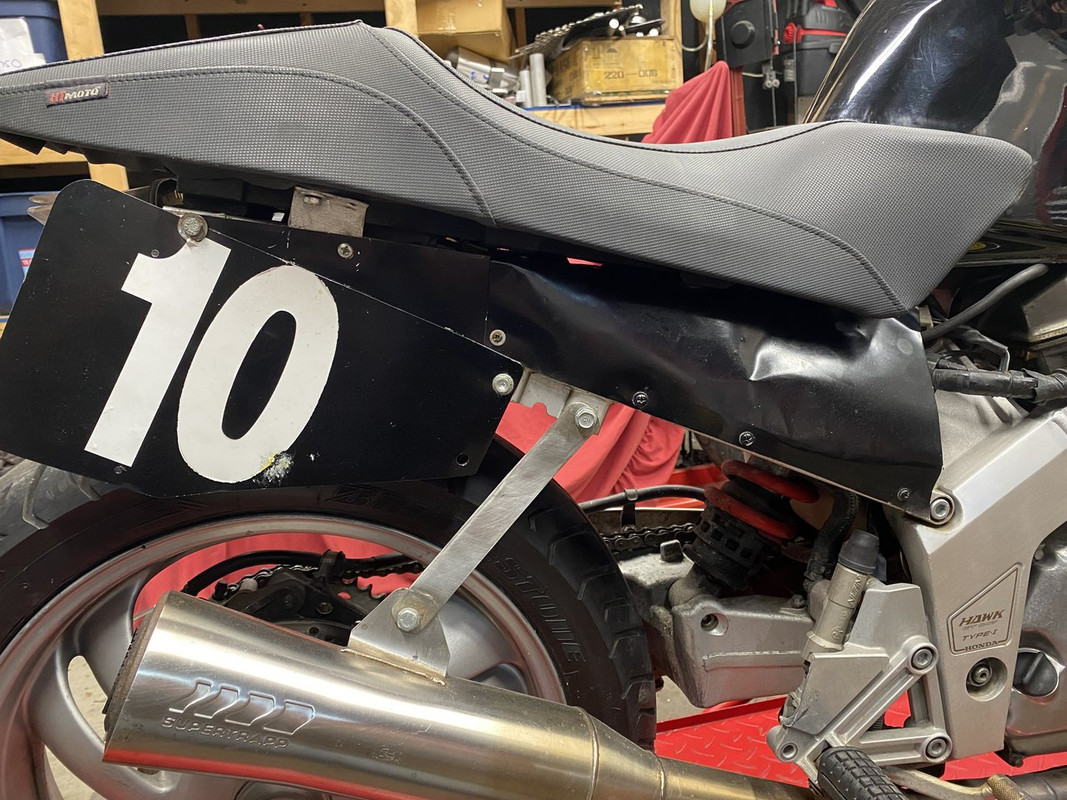 I bought a '01-02 R6 tail section to mock-up. It's side profile isn't bad but it's really wide so I'm looking for something a bit narrower and suited for the slimmer V-twin frame.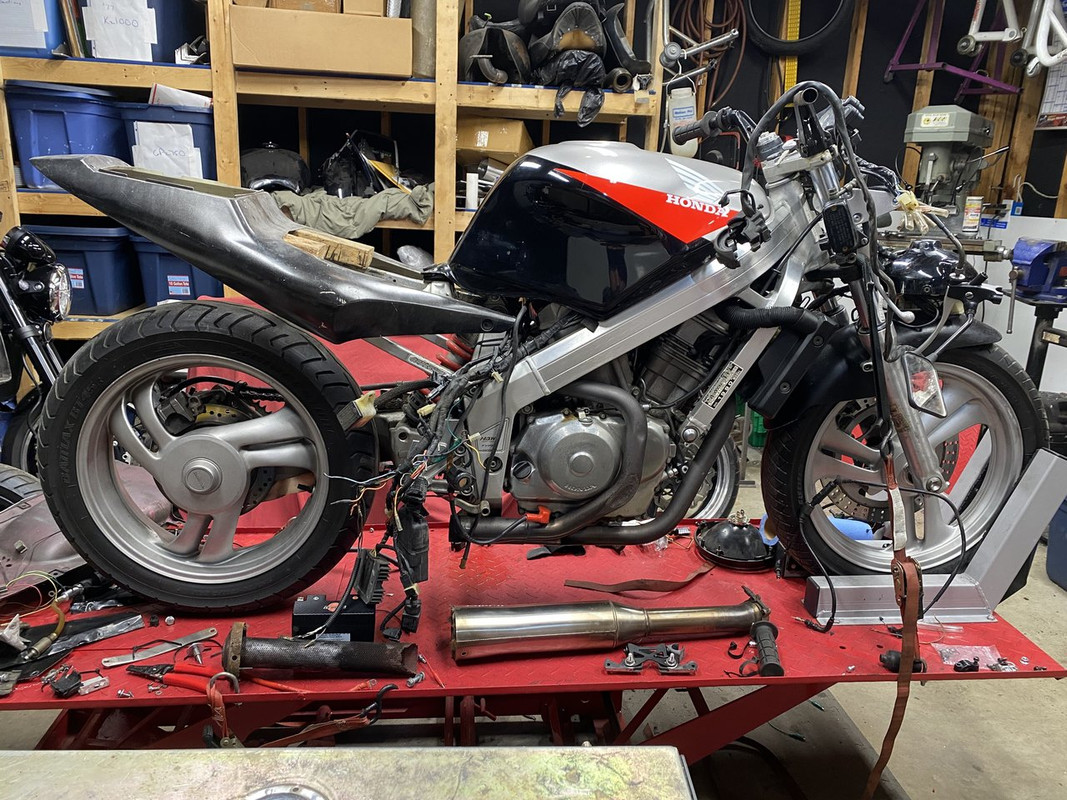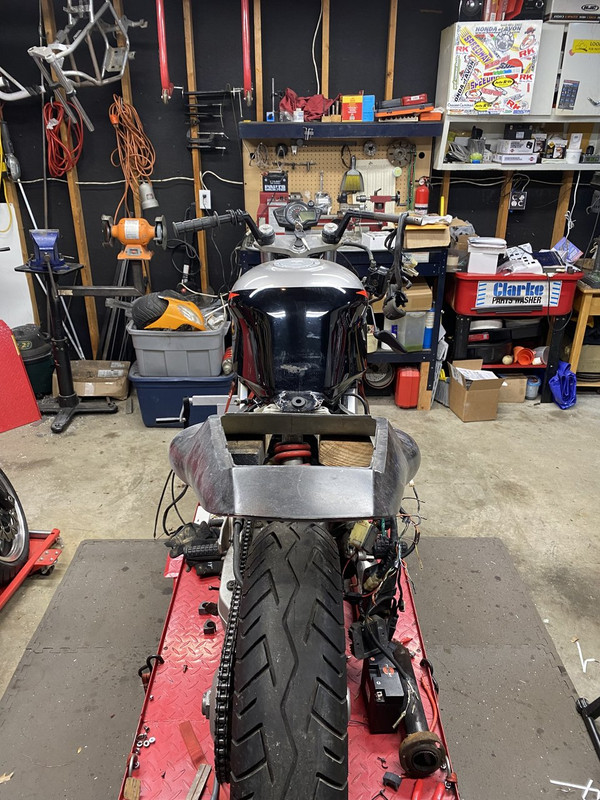 He would prefer having a pillion seat but not required. I want something with soft curves to flow with the soft curves of the tank (which we believe is from a Cbr600F2). Fabricating a custom subframe isn't out of the question but I want to keep completely custom body work as a last resort.
Any suggestions?
Later, Doug