Discussion Starter
•
#1
•
Just put on the fork gators (thanks to kokomochandler) and wrapped the headers... Tryin to get a little bit of progress every couple of days.
Just moved some stuff around and did some cleaning, new bar ends and grips and did an oil change. Ive got my headlight on the way and its in the back shop with the forks off and puttin the gators on. some time later this week im taking it to the house and choppin off the tail.
2000 Bandit 1200, 4500 miles.
Just picked it up and im not lookin like a retard anymore. Runs like a dream just ugly as fuck... so i already tore off the dirty bars and put on some F4i clip-ons (sorry guys i hate dirtybars they dont work for me). chopped off the tail until i can afford my tail section. the pic below shows somewhat what it will look like but there will be some changes.
WERD!!! back in the game already and perfect time to start choppin this thing up.
EDIT-------->>>>>>>> more realistic pic ( you can see some of the details better)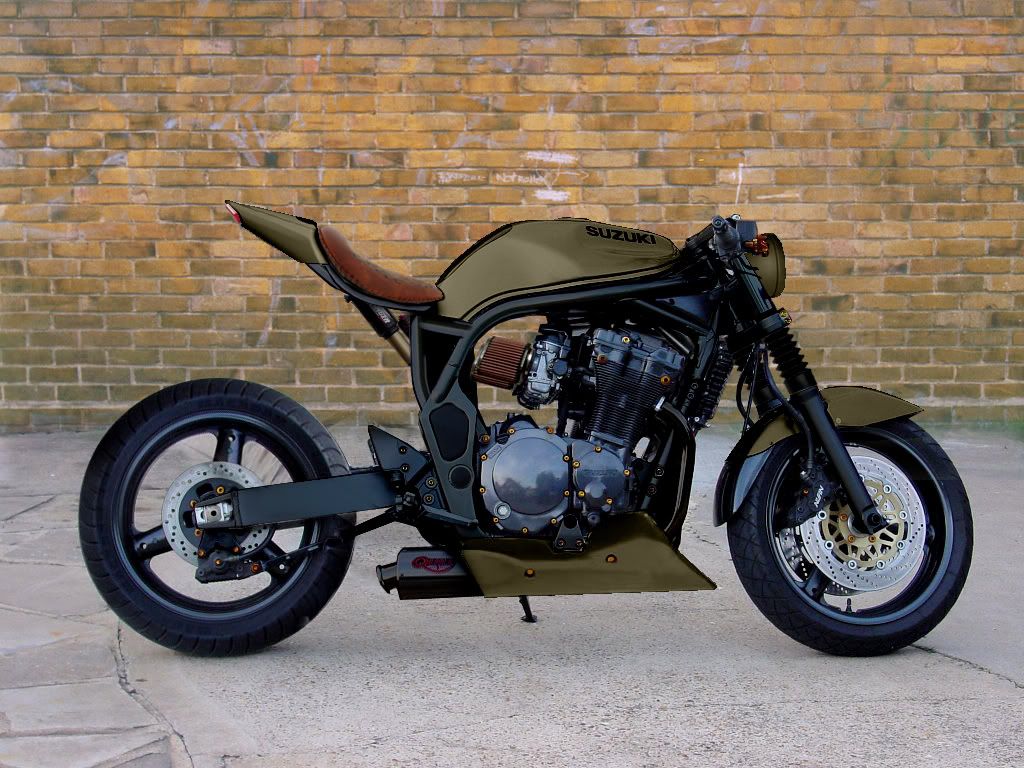 this is what the poopy thing looked like when i got it