Discussion Starter
•
#1
•
So, first post and everything. But I've been stalking the shit out of most of your builds for about a month straight. I figured I'd try to contribute to the whole "I don't want to put on pods, but I don't want to leave that ugly as shit STOCK box on" debate/dilemma.
I really like the atmosphere and creative engineering at Custom Fighters, so I decided this is the place where I would organize all of my thoughts and get opinions and hopefully more info. I've been researching resonance and the dynamics of air boxes for about 7 hours every night for the past week or so. I'm starting to grab at it. Maybe I should go back to school for engineering. :doh:
After buying a 1980 GS850 with pod setup, I realized this just did not feel right. (Not including the fact that half the cylinders weren't firing because of a fudged coil.)
But what could I do? Buy another 30-year-old piece of technology to strap on there? Buy "real" K&N pods and toss the Chinese ones? I finally decided to build my own, after a couple weeks of deliberation.
So this is going to be my journey of fuck ups and successes. I'm going to try to put up as much pictures as possible. But I can promise this is not going to be a very high budget project. So do not get many hopes up.
I understand that this forum is devoted to fighters but I don't truly have a fighter-bound bike. I love the image of a cafe racer and don't really have many means of machining or welding. So as it stands now, she's gonna stay a racer.
Considering many, many equations, I finally found an ideal size and shape of this air box. Using progeCAD (trial version of AutoCAD is being a dick right now), I designed something that would optimize the space available under my seat. I finally decided on having a box with one pipe coming to the back near where the battery box is and going straight to the side. Using a flat, wide filter.
Of course, I have many more plans for the bike, but I'll withhold from putting them here. I'd prefer not to make a build thread because my resources are limited and I'm working with a hunk here.
I'll try to give out good sources as much as possible and please feel very free to tell me I'm doing something wrong. I am a complete newbie compared to almost all members on here.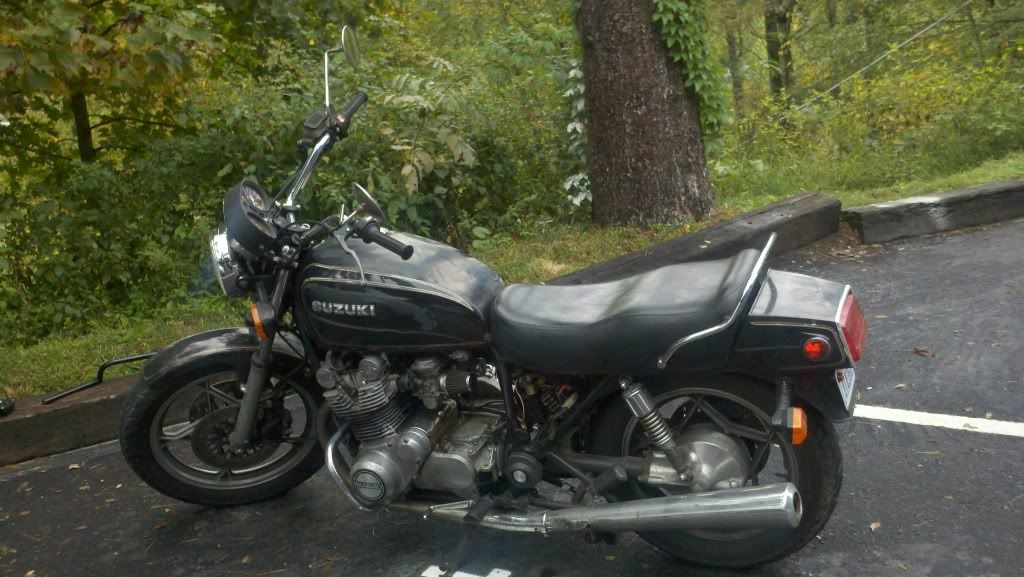 How I bought it.
Clubmans.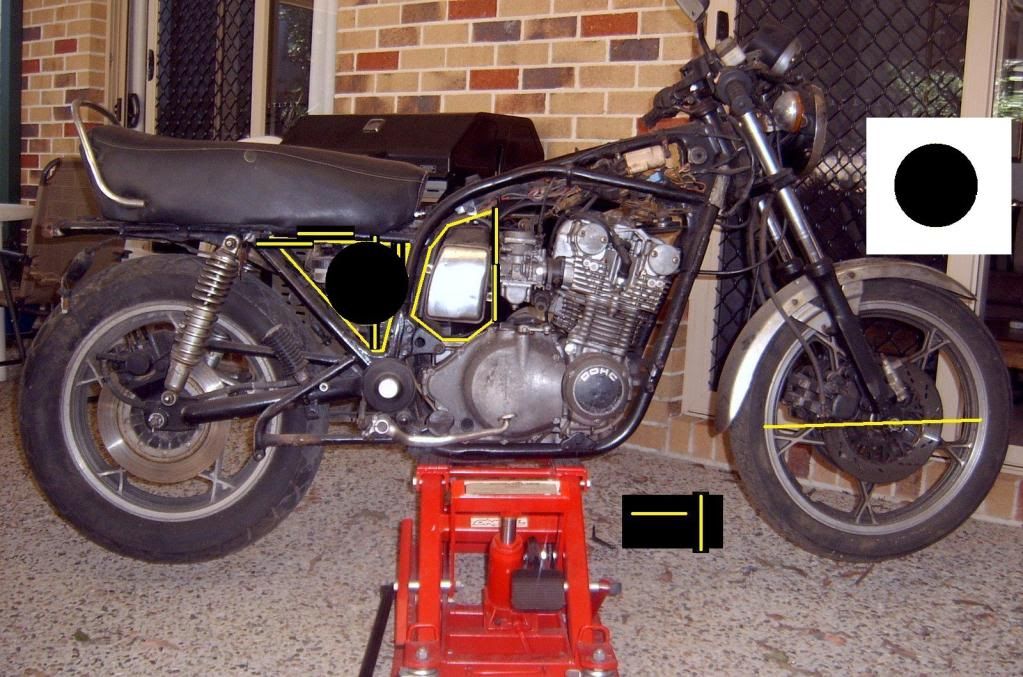 Space available for box.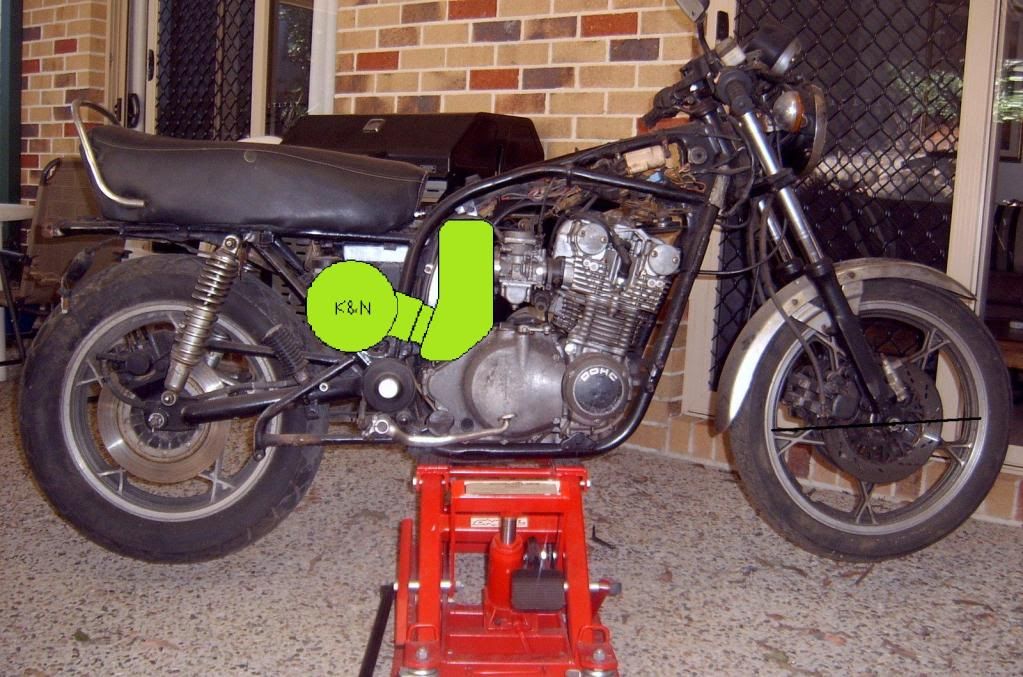 Positioning.
I'll take screenshots of the CAD files soon.
:rock: