Discussion Starter
•
#1
•
I built this table a couple of months ago because I knew I would be working on a new project. I wanted to have the bike at a nice working height, while able to still roll it around the shop and out of the way when I wasn't working on it.
It is mainly built out of 2x2, 3/16" wall square tubing. It is one stout mother.
Here's what I started with: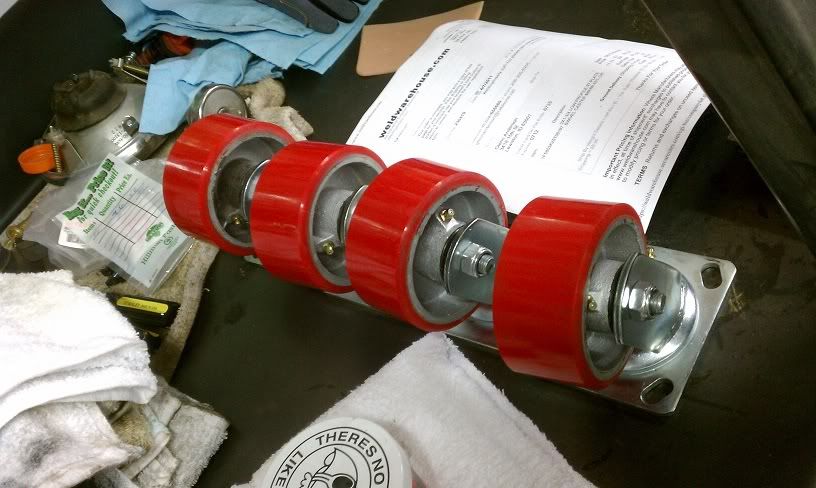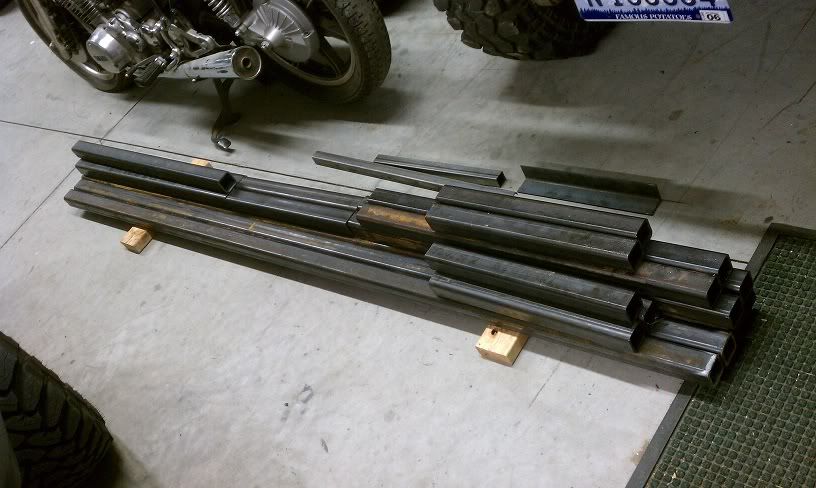 Here are a couple shots of the lift arms. They are sleeved for the 5/8" grade 8 hardware that was used to bolt them to the platform and lift table.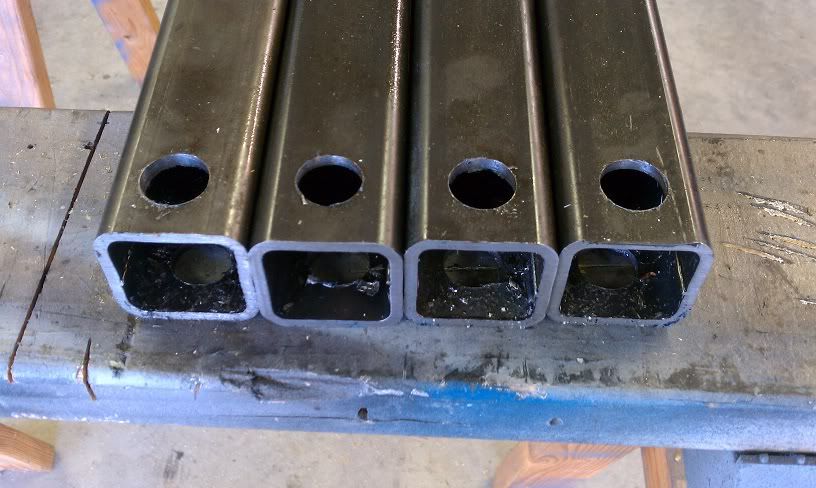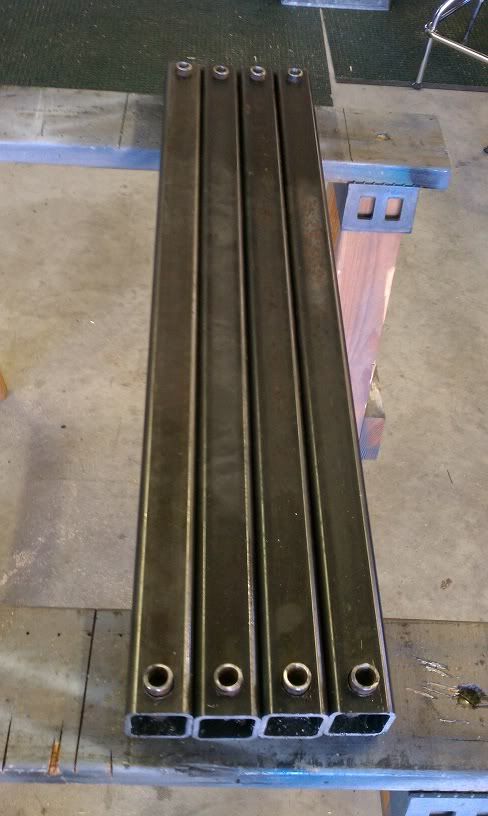 Couple of shots of the initial mock up: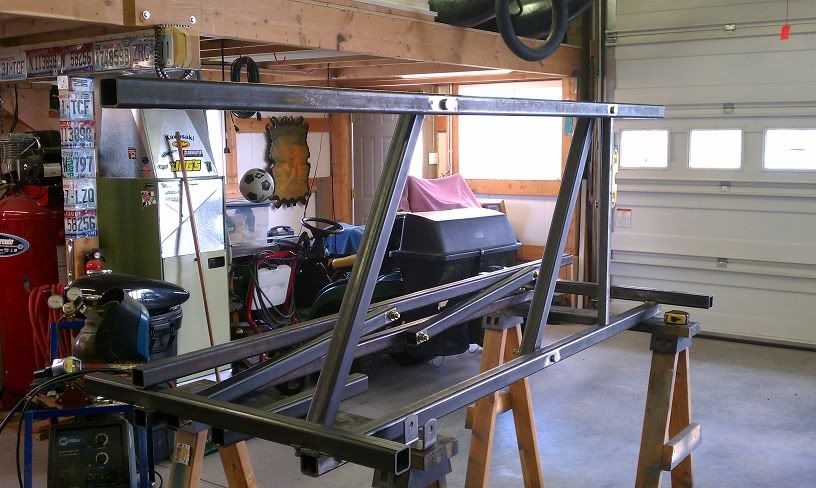 The Torin Air Over Hydraulic 8 Ton Ram. This is what gets the bike from the ground to the working height in 10-15 secongs: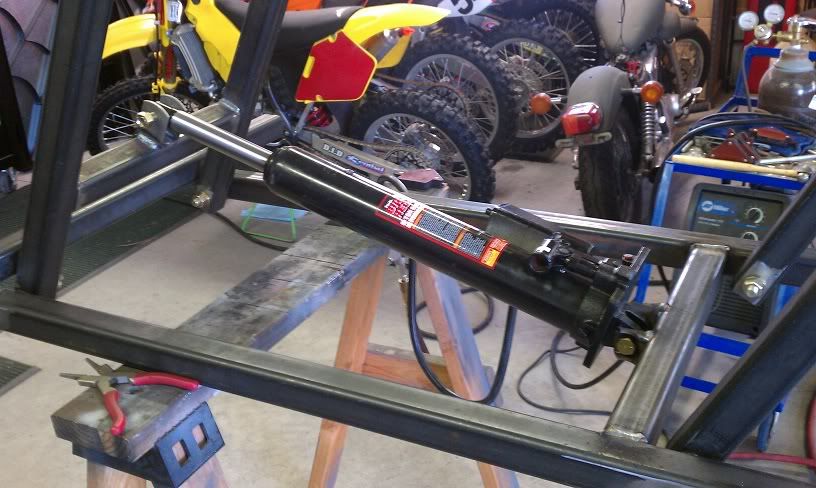 This is the lockout mechanism that holds the lift up at 2.5' & 3.0'. It works really well too. No danger of this thing coming down and someone losing a limb. The beauty of it is that it collapses out of the way when the lift is at rest height: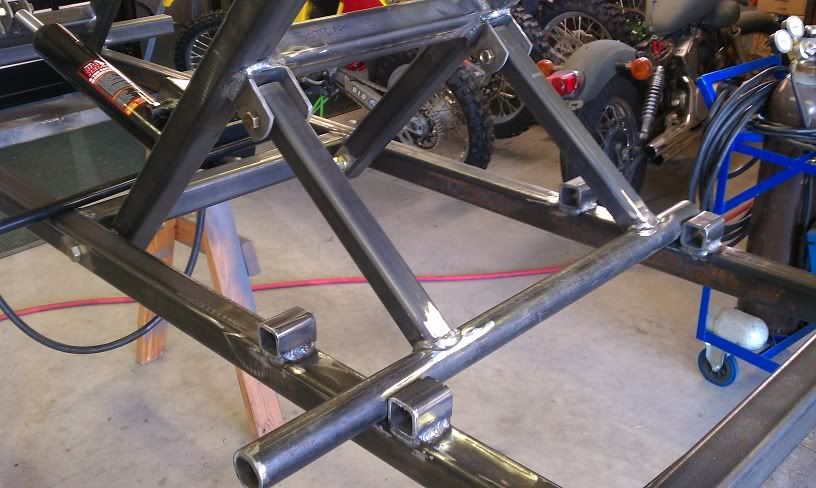 Air Release Handle:
Rolling Framework. Front tie down hooks added: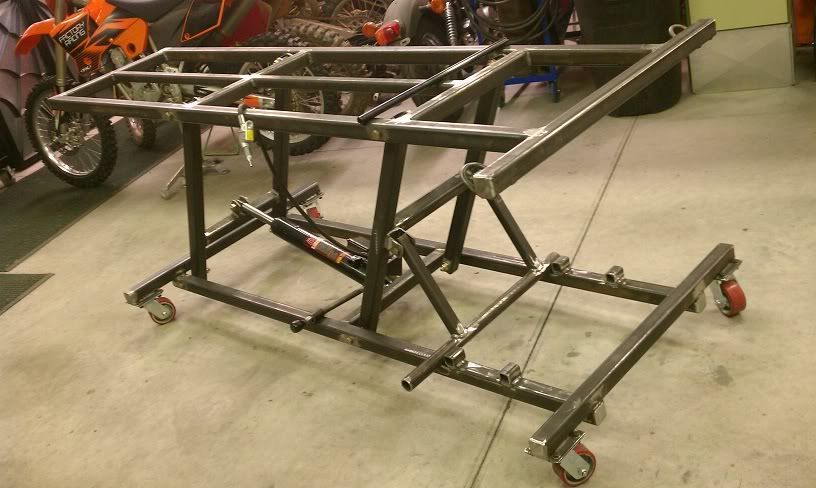 3/16" Plate steel top welded in place:
Painted Up and Ready for Work: