Discussion Starter
·
#1
·
So once upon a time i bought a ysr frame. then forgot about it for...iunno a year or two.
this year i decided to build a little bike i could hopefully somehow uh...convince the secretary of state to take my bike under the 100cc no insurance moped law
and that i needed a tiny little bike to thrash around trying to drag knee around justins neighborhood as a little stuntbike for mwff.
My goals for this build is to not spend money. already failing.
BY THE WAY
Im aware im doing many things the wrong way, this is my i really dont give a fuck build. all for the lulz.
here we go.
first fail...bought a ysr swingarm for $4.99 + shipping! 25 total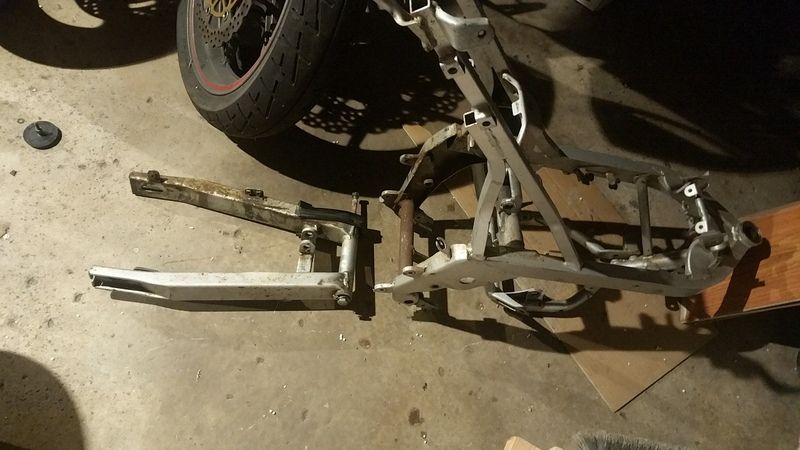 had some ninja 250 wheels and swingarm laying around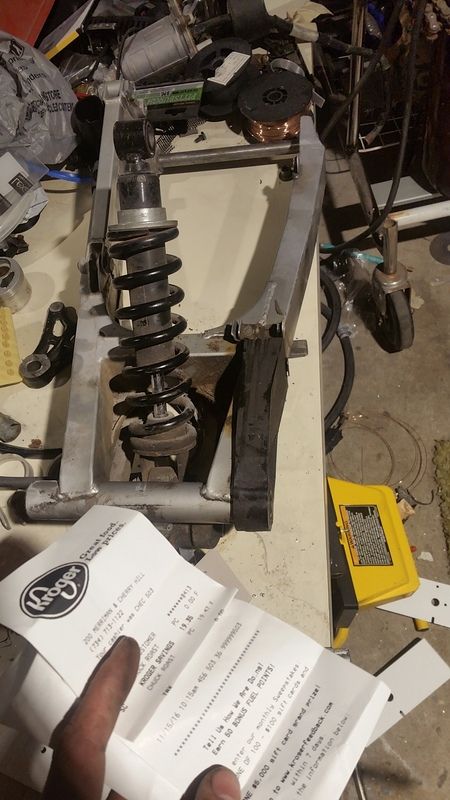 So i made up a shitty jig
and it ended up being useless for me
heres the ysr swinger on top to try to get an idea about its chain run...without an engine...went by chain guard lines.
I thought merging these two may be difficult...
will the ninja wheel just work in the ysr swingarm?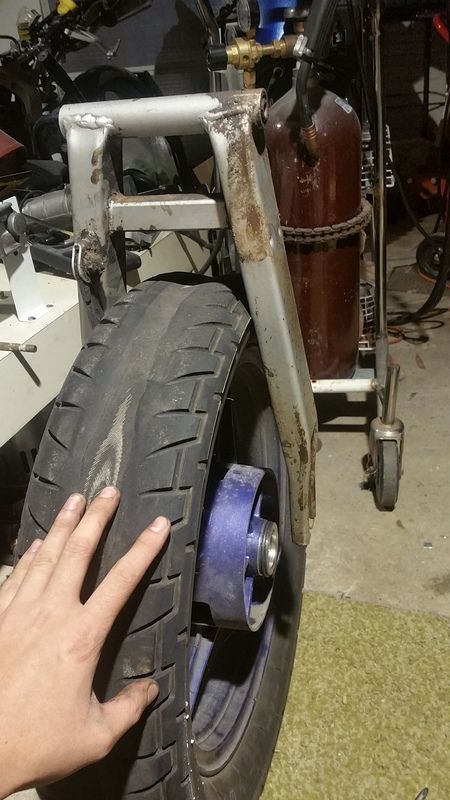 fuck no it wont.
after a few beers I had a crude idea to make this much easier...
this happened....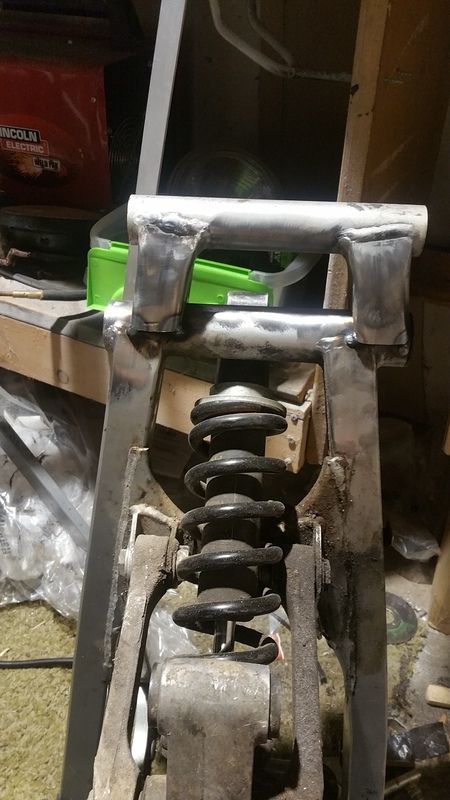 and to be fair, i did seek advice before i did this.
and Ladies and gentlemen, i present to you...the wrong way
and heres where i abruptly ran out of gas