·
lb/hp is what it's about!
I've got two Pro Circuit Type 496 mufflers still in the package. The tags say they're for a Yamaha Raptor. They have a spark arrestor in them so they'd be good for a dirt bike, dual sport, or SM bike. 1.75" inlet and 1.438" outlet. How does $50 shipped each in the US sound? (only one left)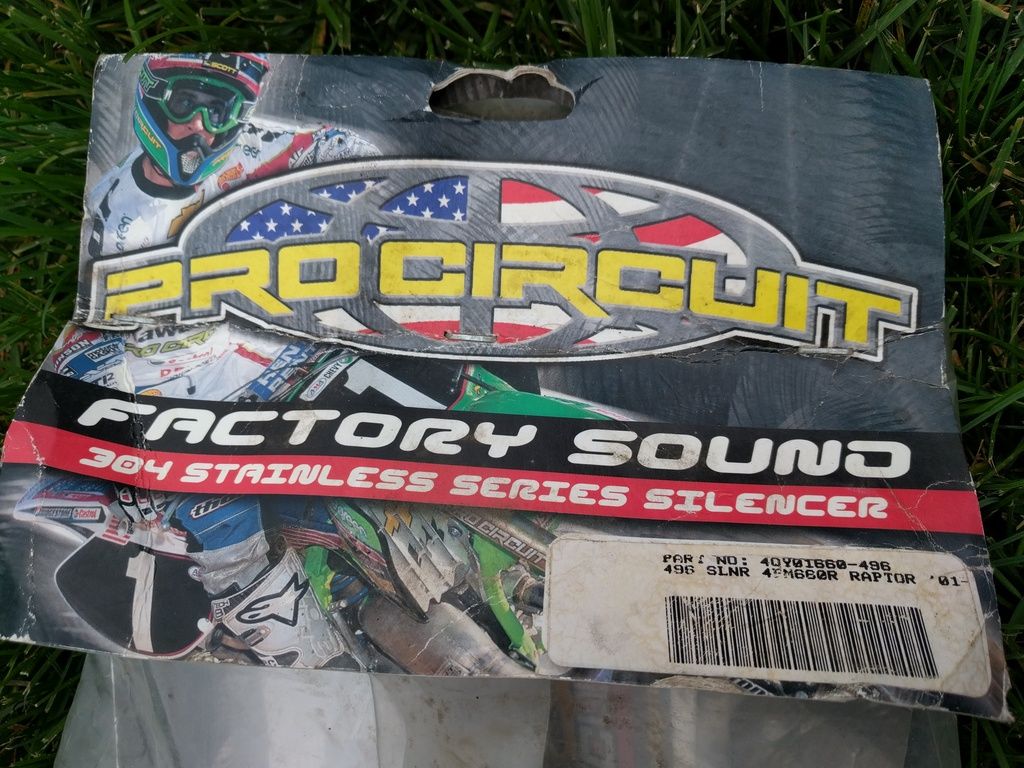 The other muffler is off a BMW of some kind. I think the brand is Scorpion. Some scratches but overall good shape. 2" in and out. $55 shipped in the US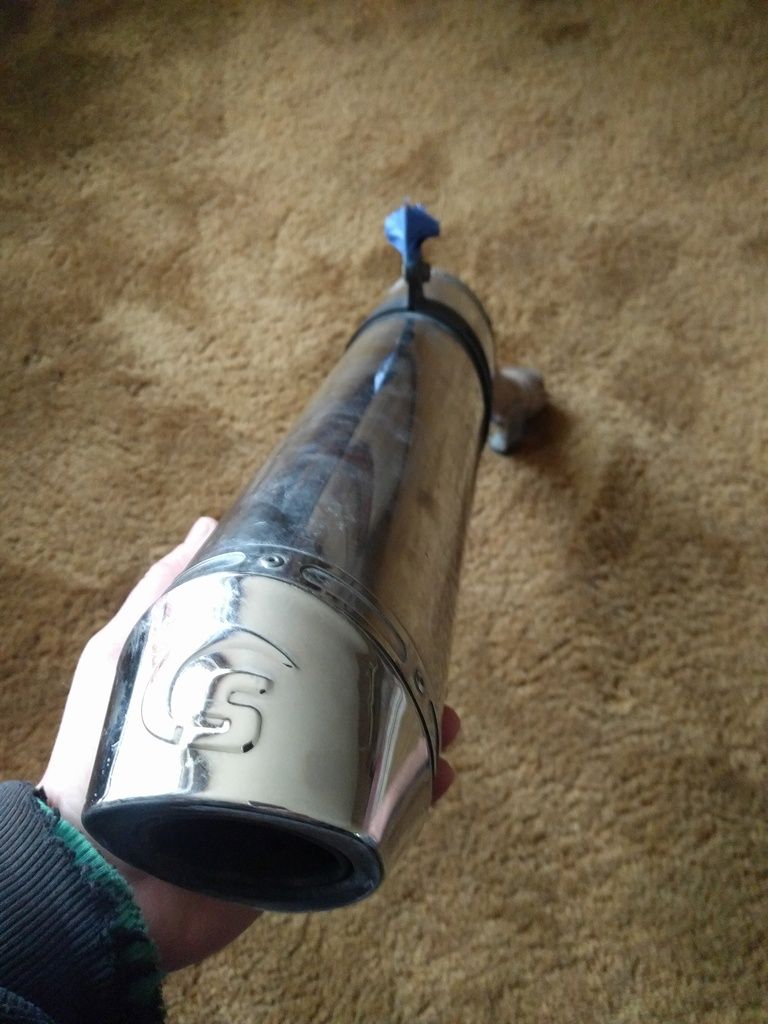 The carbon GSXR mufflers on the left is all I have left in this photo. I think they're for a 07-08. $160 shipped for the pair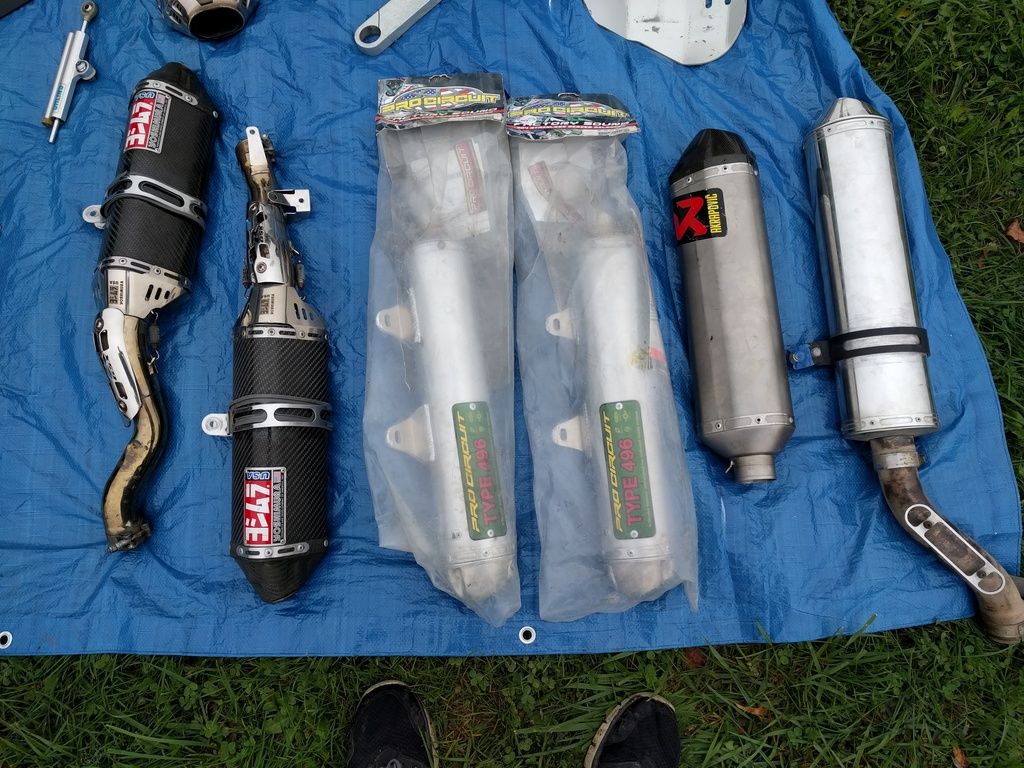 Let me know if you want dimensions or more pictures of anything.