Discussion Starter
·
#1
·
I broke down and did the swingarm swap on my bike this past weekend. Took 2 days to fuckin finish 99% of it, 11hrs on Sat and another 11-12hrs on Sunday. I just have a couple small things to finish and Ill be ready to ride.. Gary (a friend of mine) is gonna mill the offset flat on the front sprocket for me, aswell as extend my kickstand. Then I just have to run my speedo sencor and re-calibrate my Veypor computer.
Heres some before, during and after pix. Enjoy :yeah:
To start Gary took me up to his machine shop and had a real nice older gentleman cut me some sweet ass swingarm axle spacers on one of the machines there. The spacers allow's me to run the '04 R6 swingarm bearings but let me use my stock FZR swingarm pivot bolt which is ALOT smaller then the R6's.
R6 spacer (swingarm bearings ride on this)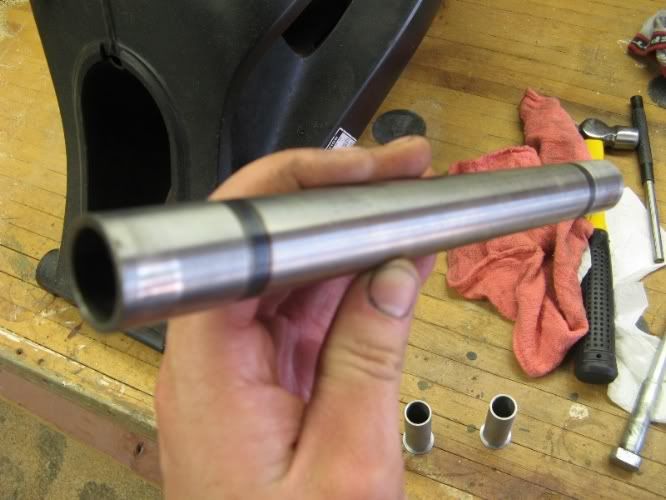 The new spacers slide inside like so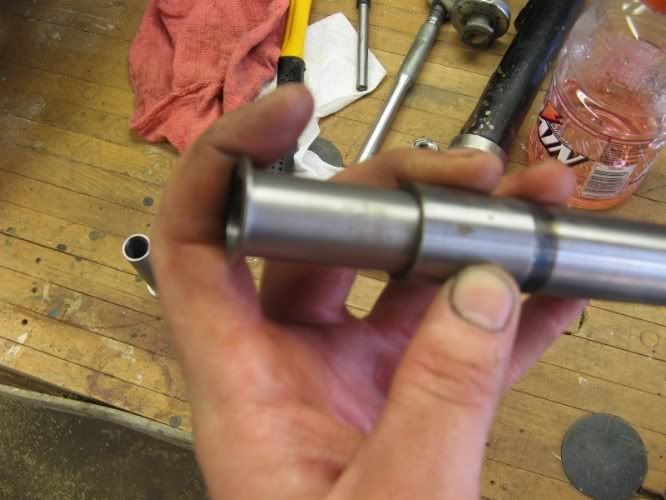 Before and after the spacer.. big difference!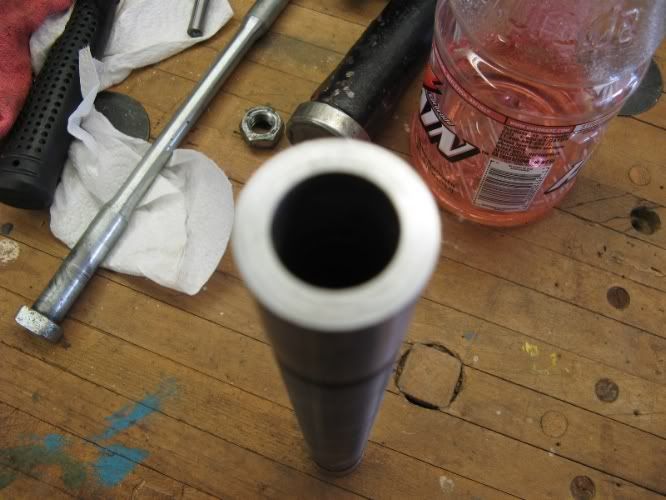 Size difference between the FZR and the R6 axle
FZR axle slides right in the new spacers