Discussion Starter
·
#1
·
Hey all,
I know I ave a thread about my 900 'Stripfighter but I thought I should post up some pics of the Kz that started it all for me and lead to my user name.
A small amount of back story...
I bought it when I was 15 (circa 1997) for $600 with the help of my parents.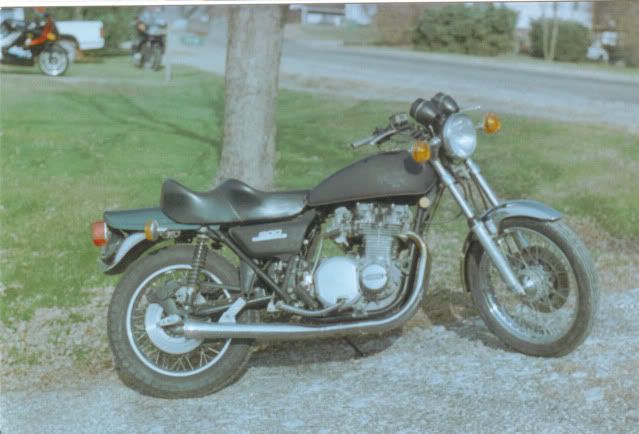 I spent quite a bit of $$ fixing it up into it's first incarnation. It was pretty much stock with the exception of a 1/4 cafe style fairing. (Sorry no pics.)
Then the cafe bug hit me and I ditched the handlebars for some clip-ons, tossed the front and rear fenders and threw on some rearsets. This second version was 2001-2002 or somewhere in there.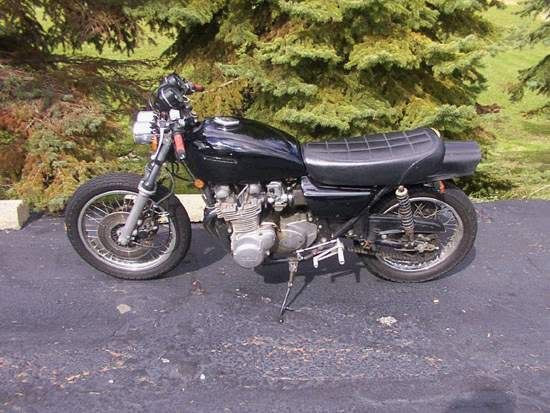 Soon after I discovered the streetfighter style and started version #3, sorta a cafe-fighter.
I kept the rearsets and clip-ons but ditched the 19"F/18"R skinny tire combo for some 17" hoops. I swapped to a modified Kz1000C police front end with a ZX11C front rim and brakes and mounted up a first gen Gsxr1100 swingarm and a ZX6D 4.5" rear rim with a beefy (at the time) 160 wide tire. I also had dual 4" dominators and a trimmed Buell fly screen.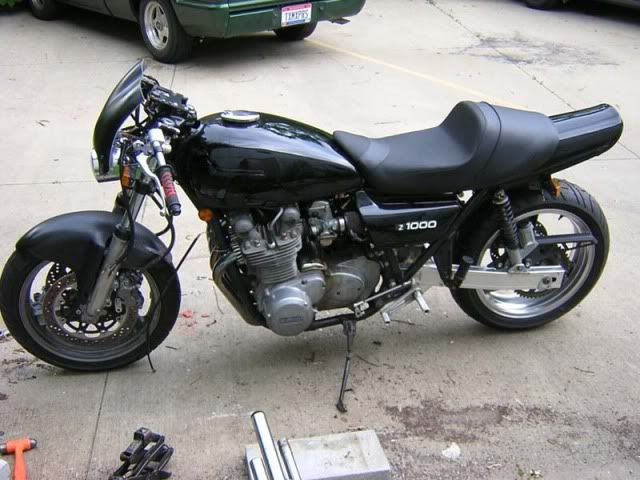 The low clip-ons only lasted a couple of years, until I decided to go back with normal handlebars and a 8" Gs1100 headlight with the stock cluster. In this version, I fabbed up my own hydraulic clutch actuator using ZX7 parts and a Honda clutch line.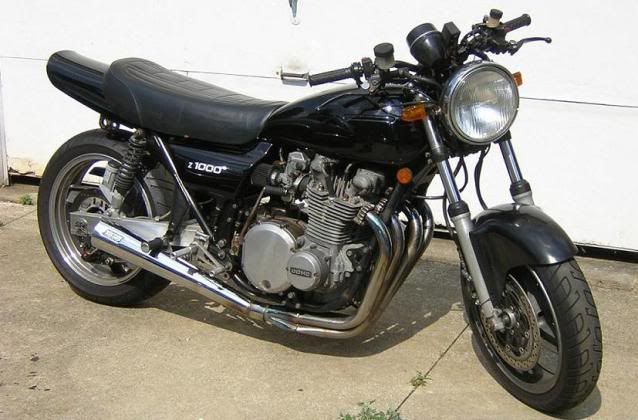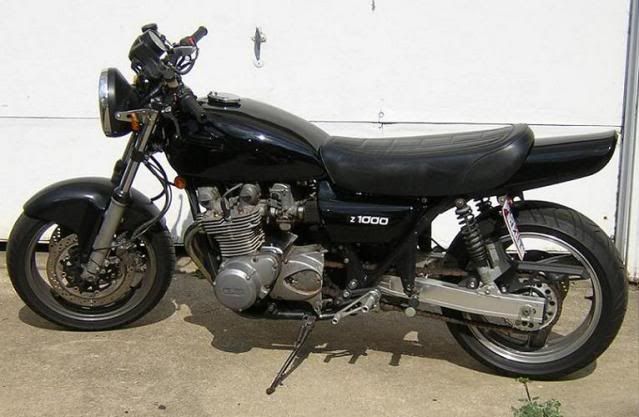 This brings us up to current times where I'm working on version #4.2. The back half of the bike remains the same as version #3 but I replaced the police front end with a '89-90 ZX7 RWU frontend that I got from chg380. The stem lengths were almost identical so only a bearing swap was needed. The stock ZX steering stops even worked without modding allowing 1/8-3/16" gap between the fork tubes and tank at full lock.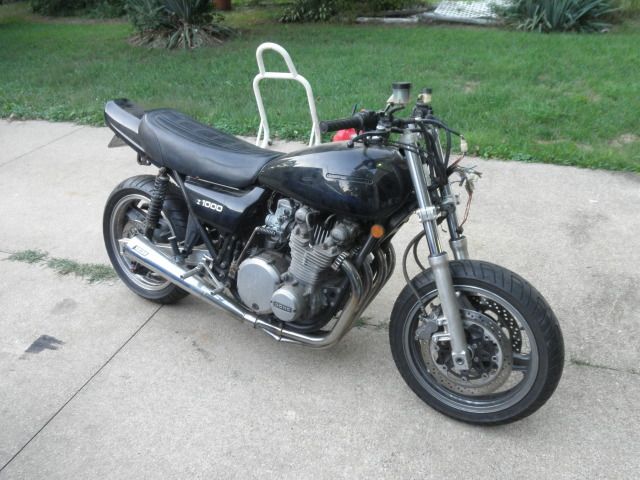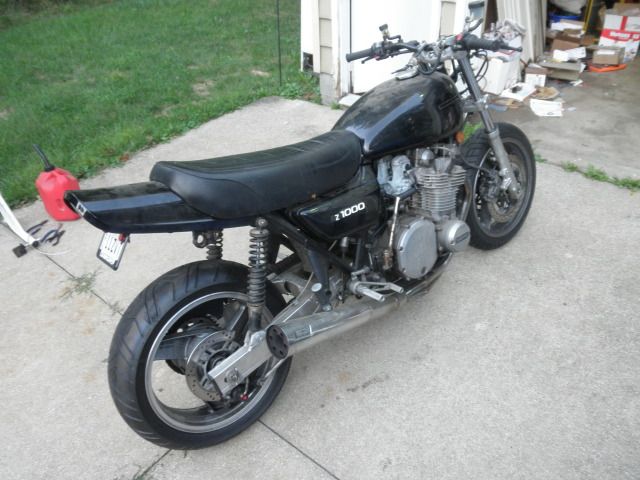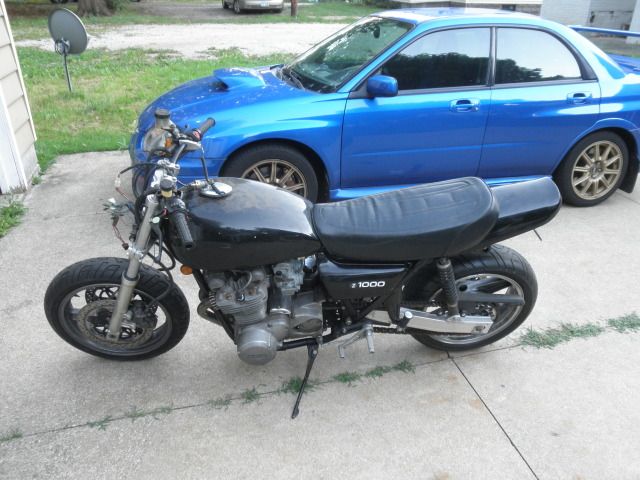 I just finished swapping in the front end and rebuilding the carbs so I thought a video was in order since I haven't heard the bike run in over two years. (life happens)...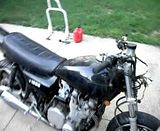 It still needs a small list of things taken care of like final carb tuning, gauge mounts welded on the ZX upper triple clamp for the Kz cluster, rear brake bled, custom speedo cable, and getting the front fender back from my buddy after he paints it.
Overall I'm well pleased and can wait to take it out and raise some cane!!!
Later, Doug