Discussion Starter
·
#21
·
I must have a case of Project ADD as I hit a couple snags with the turbo GPz that killed my motivation with it so it's back off the lift and the Kz's back on.
I was thinking of entering the Build-Off but nothing ground breaking in the plans, mostly needed cosmetic TLC and a few relocation of some things....and fitting a 5.5" rear rim vs the current 4.5". Plus I already started on it. Not really "build-off worthy" compared to some members' all out efforts.
Right now the front end is entirely disassembled to get cleaned up and coated with some paint.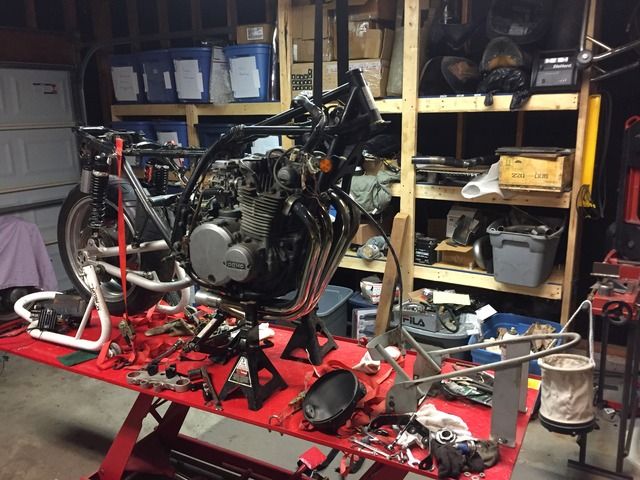 More pics as I make more progress.
Later, Doug