Discussion Starter
·
#1
·
It's coming together, so thought it was time for an offical build thread. Apologize for repeating some of these pics..I wanted to get these in the proper category and didn't know how to get a current link moved over here.
Anyway, here come the pics. All sorts of comments welcome.
It all started with these...added risers to get a more comfortable ride about April '09 and could only raise them an 1" without them banging the fairing. $300 for an inch didn't seem like money well spent, so made an executive decision to toss the fairing. Didn't realize the chain of events that would start!
Discovered this site in June and realized the potential. So many bikes and dudes on here giving me great ideas, so hopefully version II will be an improvement.
It all started with this...
Fighter Version 1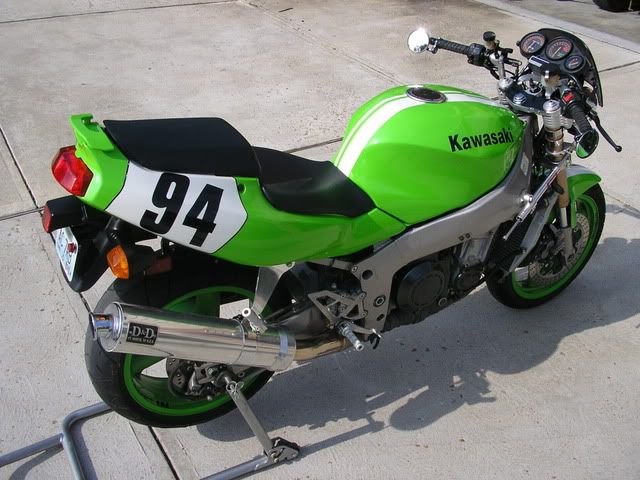 I'd like to do something different to the front now..ideas?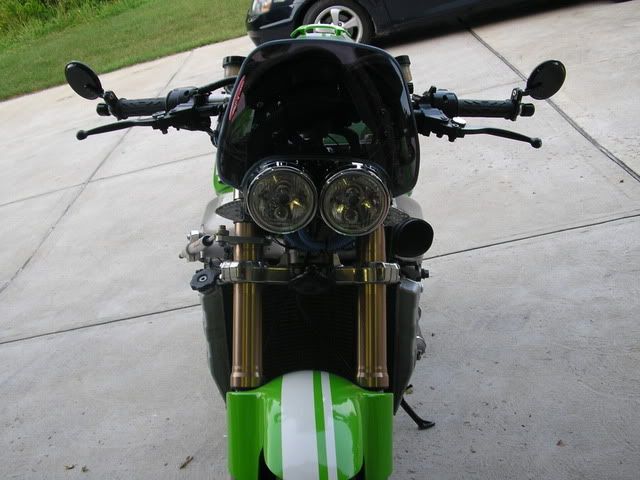 Started putting things back together after painting the frame/swingarm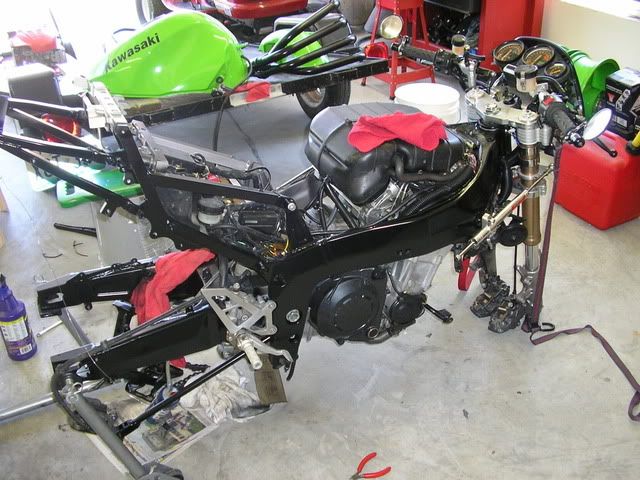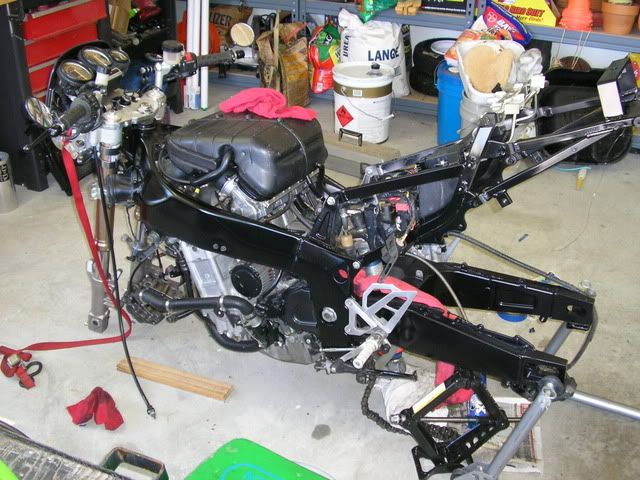 Rusty Pipes
Cut down from 19.5" to 10"
Sanded off chrome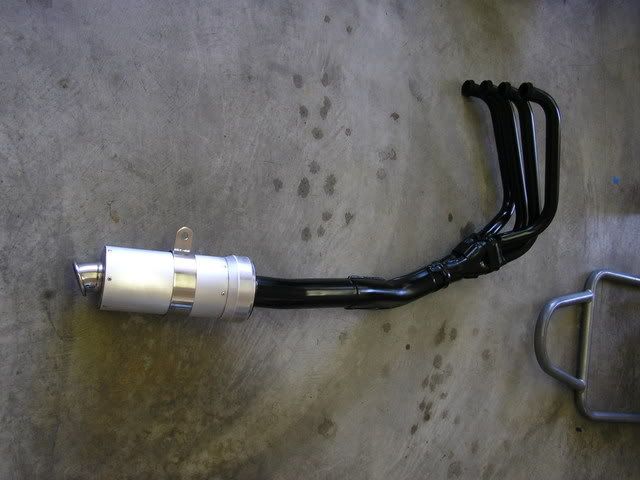 Found a thrashed solo tail on eBay - big crack on other side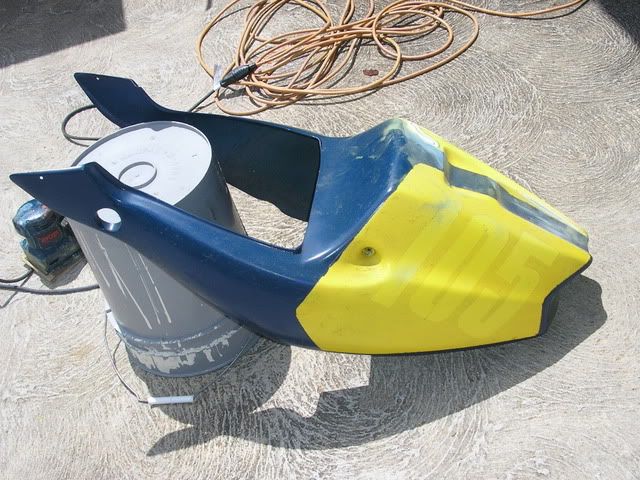 In primer, fitting brake light (Aprilla Milli) purchased from Hybrid
Looks good I think!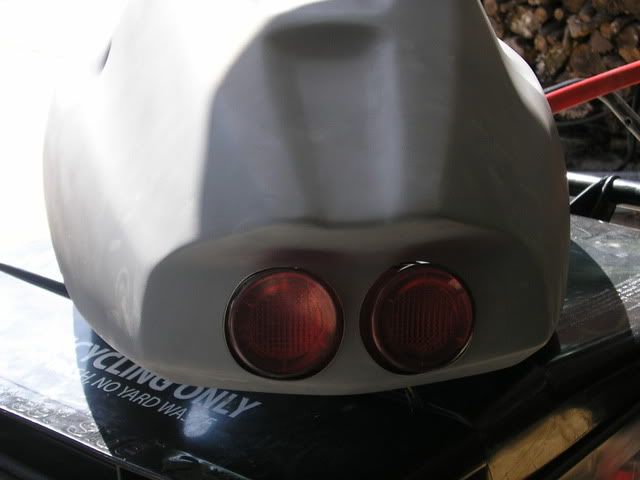 Fabricated bracket on sub-frame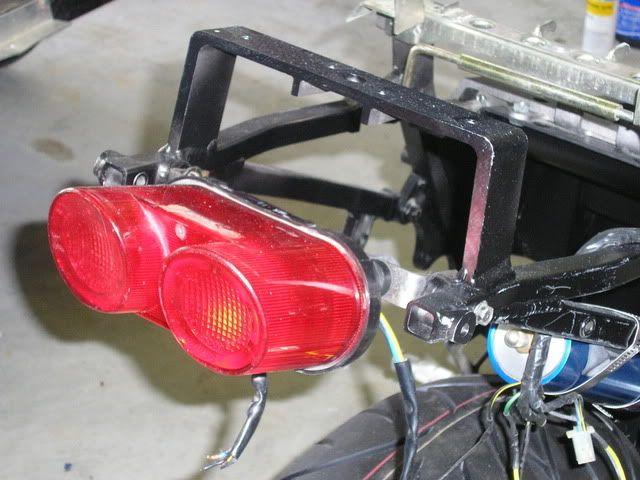 Ex lime-green wheels back from powder-coater (60% gloss)
Coming together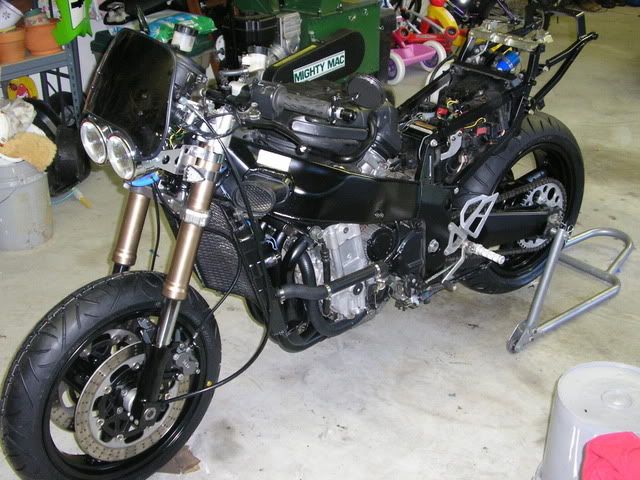 Added more minor tidbits - HEL rear brake line, new sprocket, brake pads.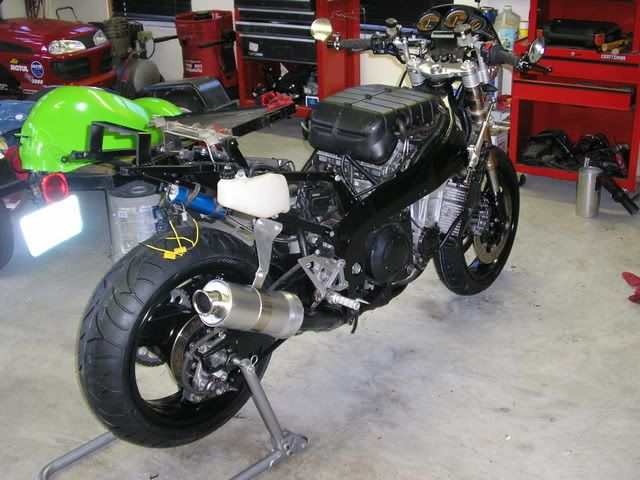 Decided the front fender needed some kind of modification...whacked it with the Dremel.
OK, at this point Everybody's GAYDAR will be going off. If you can't see the label I'm spraying it Pastel Blue. I haven't seen that color yet on here, so I'm either a genius or the bike will be so flaming gay, it will self-ignite.
I really dig the White/Black themes I've seen on here so that was my thought process.
Cheap gun, but it works :thumbsup:
No paint booth...so use what ya got!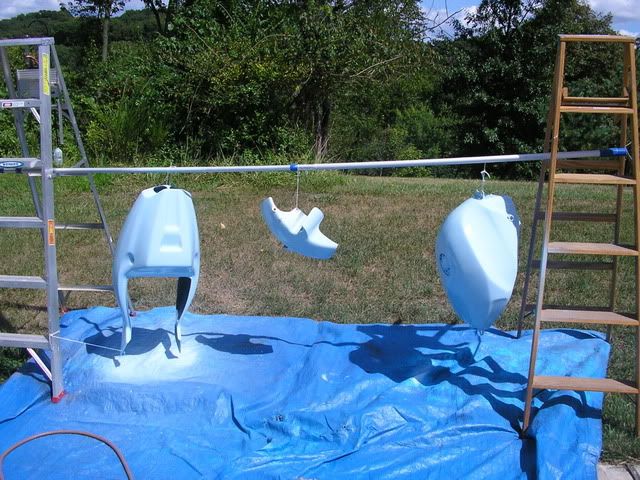 Not the finished product...these are going to the Airbrush artist tomorrow.
I think my idea will look cool...will post pics very soon.
Well, that's it for now. A couple of things left do do and I'll be back on the road.
1) Fabricate Rear Signal Light/Tag bracket
2) Relocate-replace coolant overflow bottle
3) Clean up headlight/instrument wiring