·
"Fuck yo couch" -Socrates
Discussion Starter
·
#1
·
So I figured I'd start a thread to chronicle the work being done on my buddy's 748 he picked up last summer. It's been sitting in the garage for 4 months waiting for me to wire the up the acewell gauge...but it's cold and I'm lazy lol.
Anyway, I somehow got roped into doing most of the work and as such thought I might start a thread so we can all see how this train wreck turns out haha.
Here's where we start.....
He lowered the subframe and started messing with sheet metal. Not really sure what the hell's going on with that but I told him he needs to sort that shit before I make any attempts to wire up the rear and sort battery placement. Set the fork height and cleaned the front calipers and installed the speedo drive (was a track bike running just a spacer)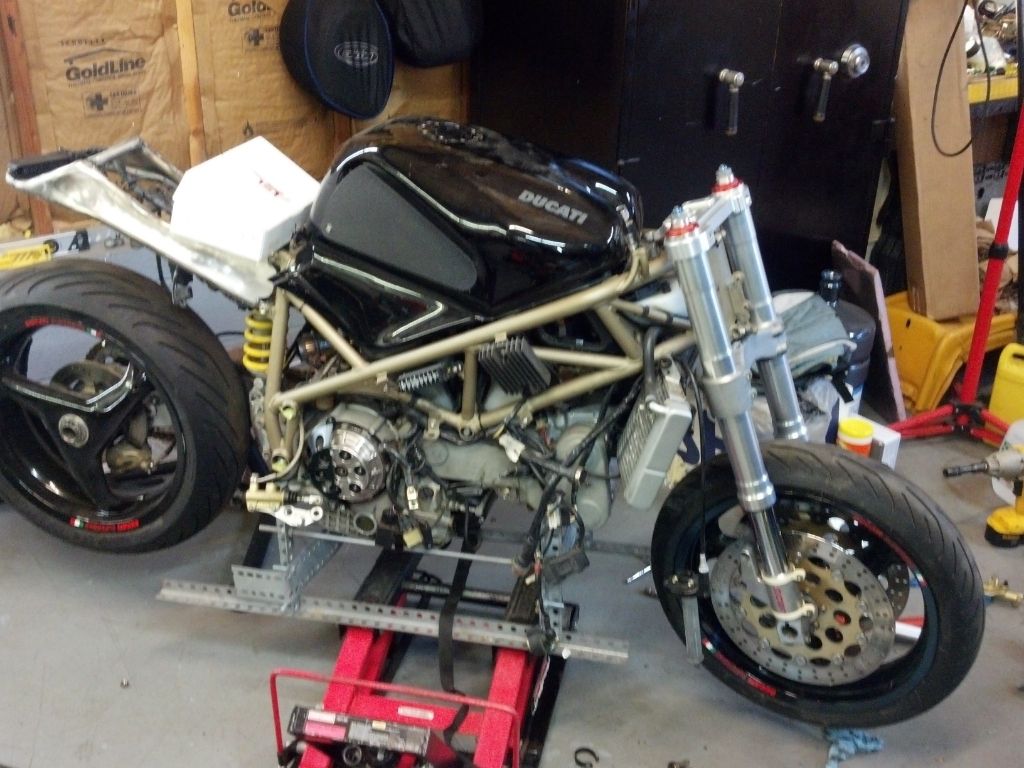 He had spent several hundred bucks trying to modify the oe top triple after he didn't want to buy the LSL kit. Well, after several months and two worthless machine shops he bought the LSL kit finally anyway. So, got the top triple installed. Mounted the brake/clutch masters and sorted routing on the throttle. No binds at all, happy about that. I did have to dismantle and rebuilt the left switch gear, that was annoying. Looking pretty awesome so far though, that LSL get up is sweet!
Was kind of bummed that speigler supplied the wrong banjo size though, they sent m10 x1.25's instead of the correct 1.0's so that sucked ass! My buddy called sat afternoon and got that sorted and snagged be a set of black banjo fittings for me too as compensation for doing the work on his bike haha.
Finally had to figure out a way to mount the gauge as we didn't want to drill into that beautiful top triple. Figured out this nifty idea which should work perfect.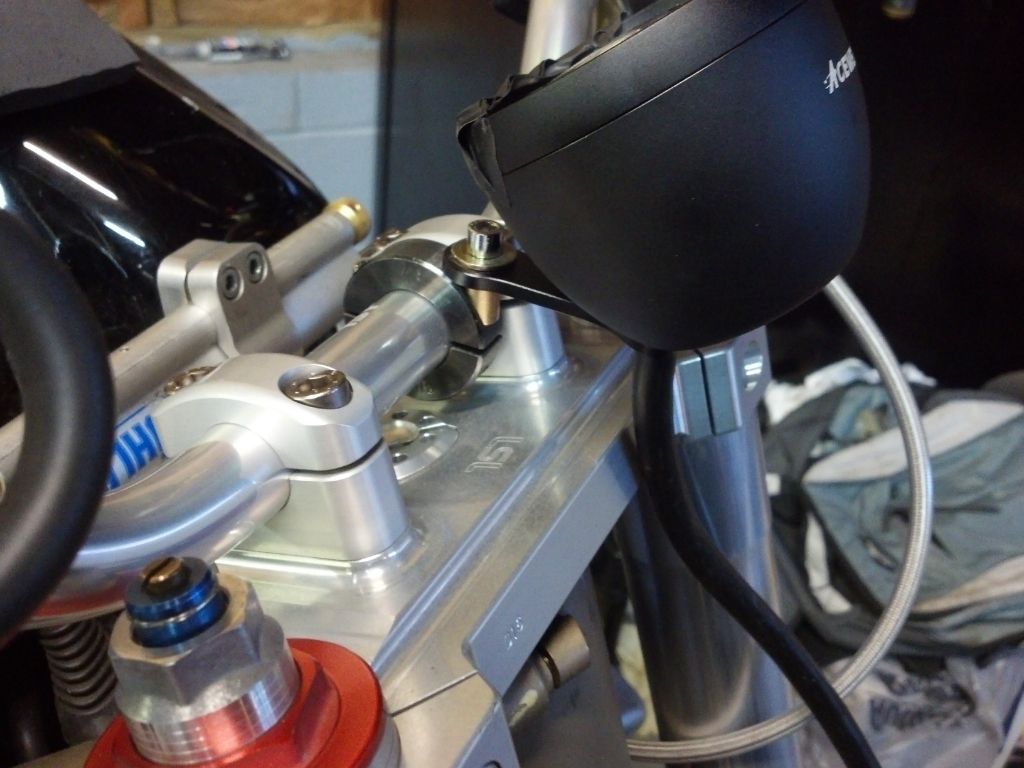 So....we're waiting on new banjo bolts to get the new lines installed and bled. I have to wire up the gauge and build a jump lead for the vertical coil to get the tach working and swap connectors on the line for the speedo pickup.
Already know the bike runs as I had it fired up the day he brought it home.
Goal is to get it rideable by mid march. My buddy is in charge of sorting the body work and exhaust. I'm just handling the basic mechanical and electric stuff since he doesn't want to deal with it and is busy with his magna and sabre projects lol.
So...that's the scoop. Will update as we give a shit and find time to work on it.