Discussion Starter
·
#1
·
my COMPLETE repaint and transformation F3 CBR900rr
Ok so ive been working on my 900rr here for a lil while now, i got it after the PO laid it down a fewww times... i got her back together again with the help of an 03 600rr tail section, forks, brakes, and rear wheel. i then just got her to be a reliable DD for about 7 months untillll my charging system went out and while she was down waiting for a part i did this over a week and a half after work... i decided to go with black metallic metal flake on the frame and on parts of my tank and tail section. still debating doing my wheels the same....
anyways if you guys like how it turned out i took pictures during the whole process that i can put up... AND here's the final result! the darker pics are from last night before i put the red pin-striping on the tank and tail... still debating keeping the pin stripping and i do have white wheel striping on the way.... AND going to order a gold chain/ sprocket
Heres what i " started " with as a running DD.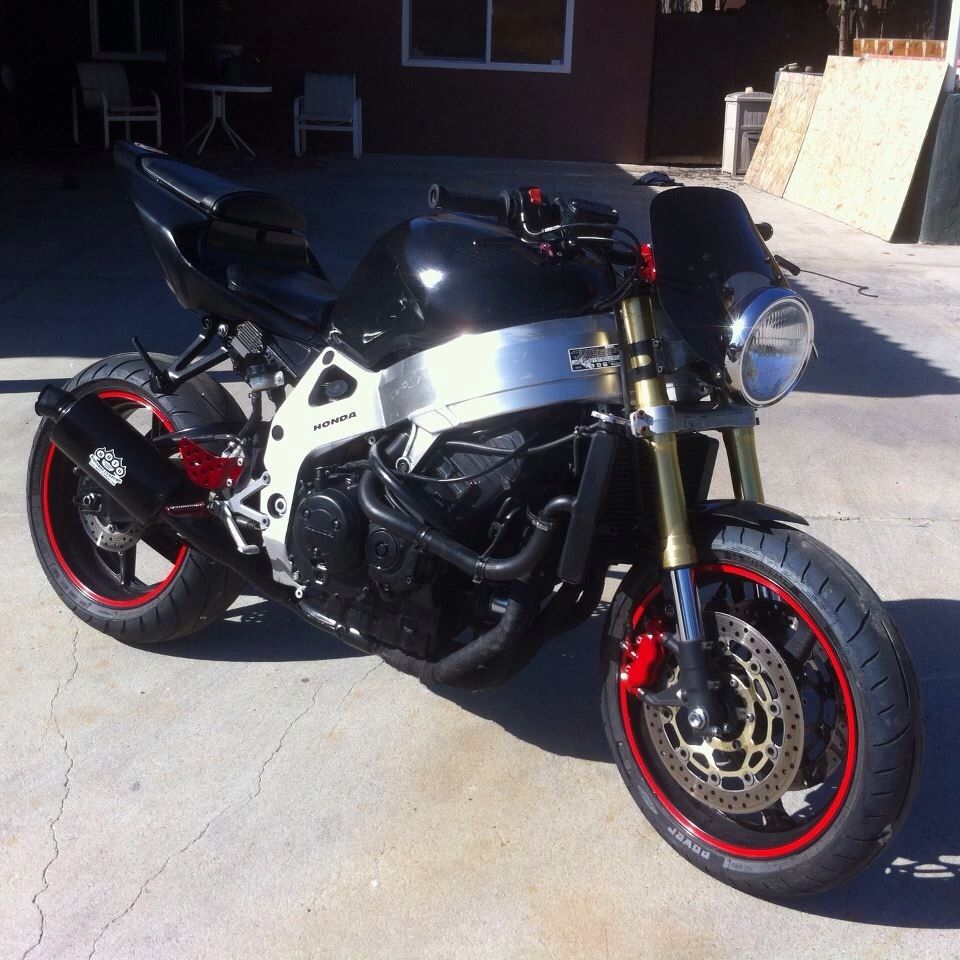 pics from last night without red pinstripping.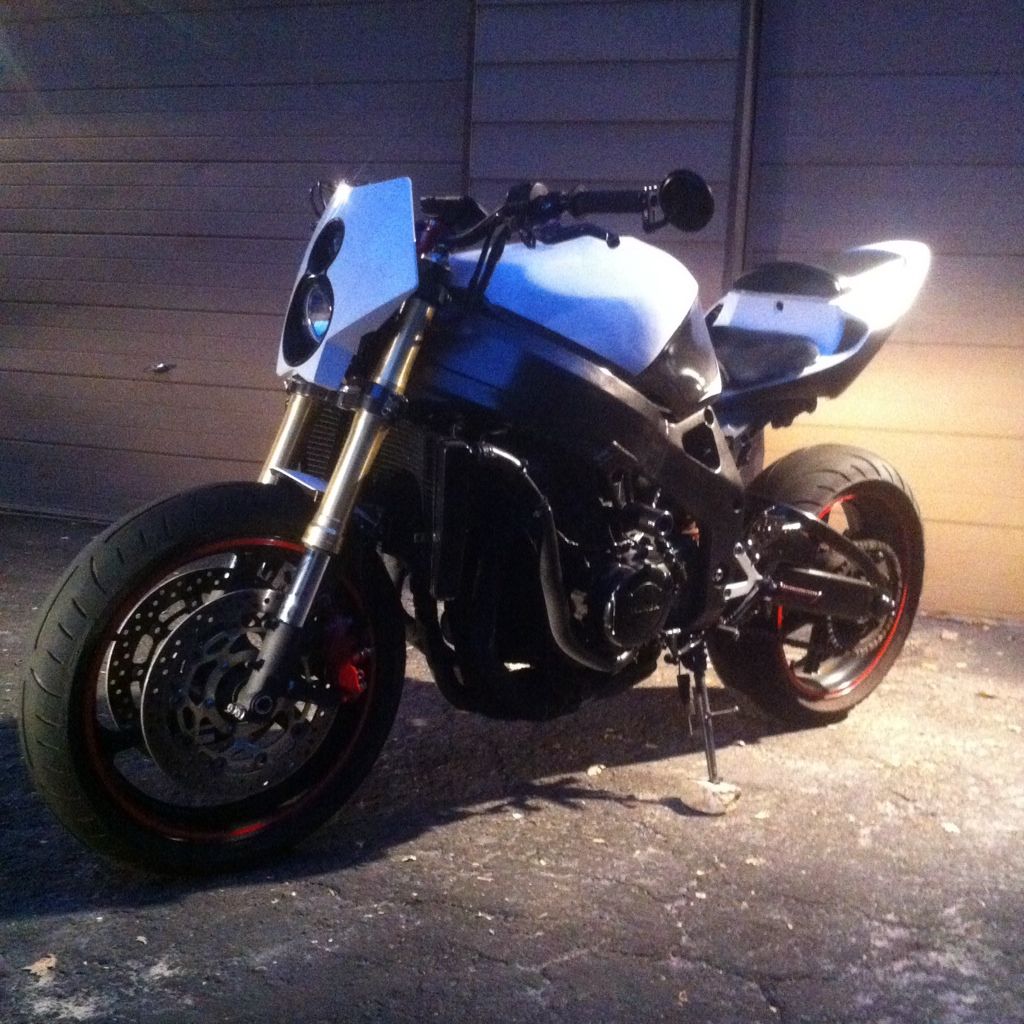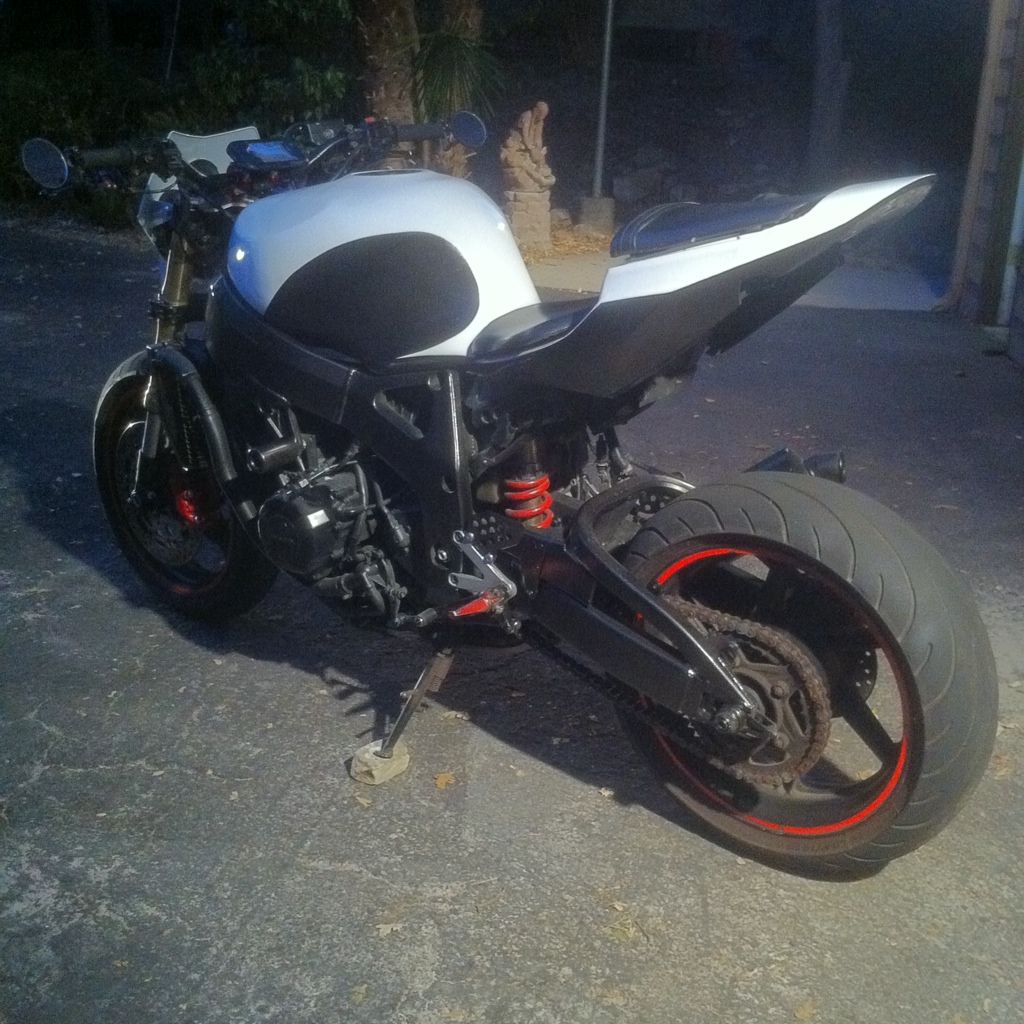 Today 2 pics without Pinstripping rest with...