Discussion Starter
·
#1
·
Hello All,
So, I've had a two stroke fetish and a vintage bike fetish for many many years. Used to have a daily, year round rider that was a GS450 cafe racer, but was soon ready to upgrade to something faster. I started looking around for bikes. What I wanted couldn't just be any run of the mill bike- that would just be too easy.
I came across the Suzuki GT550, motohangar's Honduki, CTLuba's Blue Smoke Devil, and decided I could make something like that. Well, I bought a GT550, then another one, and then another engine. haha.
Built my frame, used an SV swinger, and 08 GSX-R front forks, but hated the outcome. The SV swing arm is way too long for the frame, and when you think about it, adding these components are going to stress an already bendy frame with more forces than originally intended. I also just really hated how long the swinger was for the bike. No offense, but stretched swing arms don't fit my riding style/application.
Then I found a few guys who'd stuck H2 engines in GSXR frames, and the I saw Cabbie's Quikasfaki and started looking into this as an option for my own build. Bought a GSX-R frame and tank, put my suspension stuff on, chopped, ground a bit away, and here's my project in rough draft phase with some other pictures.
Previous build: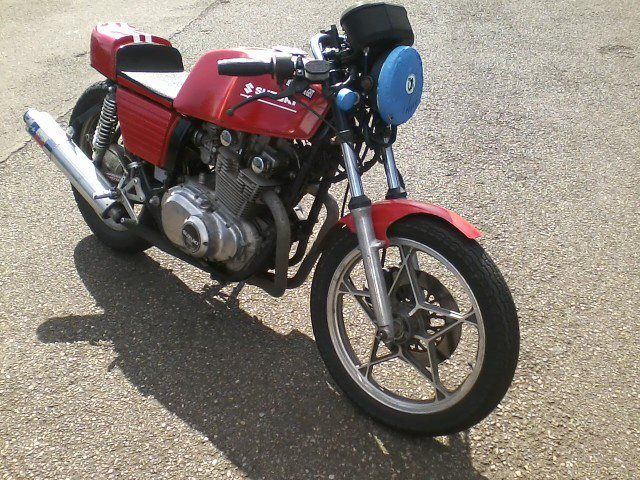 The first GT550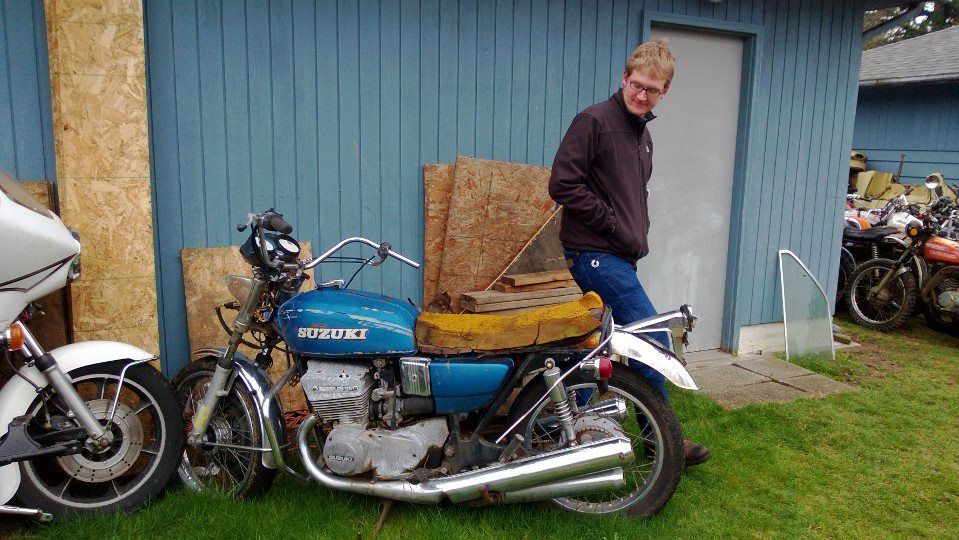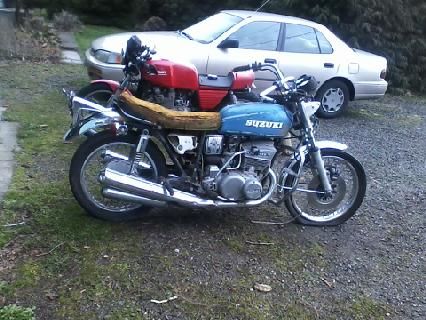 Where I'm at right now as of 2 days ago- still a rough draft: