Discussion Starter
•
#1
•
I have a F3 i planed to streetfighter starting in May 2010 which is just after i plan to finish the F4 dragbike project as theres a small local show in April.
But that plans kinda changed lastnight after i started to mount the cbr 600 f4 tail on the cbr f3 just to see what it looks like and i've dessided to keep it on there lol its being a bit of a pain at the moment but i rekon it should be on by tommorow evening just need to make some brackets up as the point were the back of the fairing mounts to the frame is about 2 inches back and above were the f3 fairings mount.
Anyway this is what it looked like before i started mounting the new tail: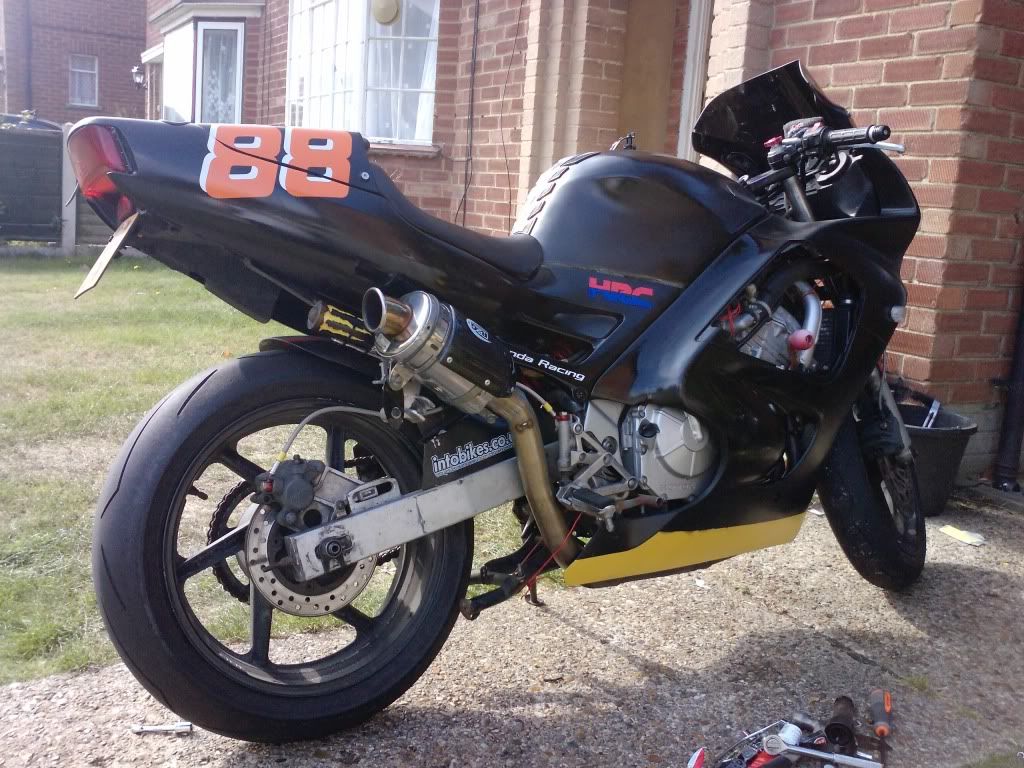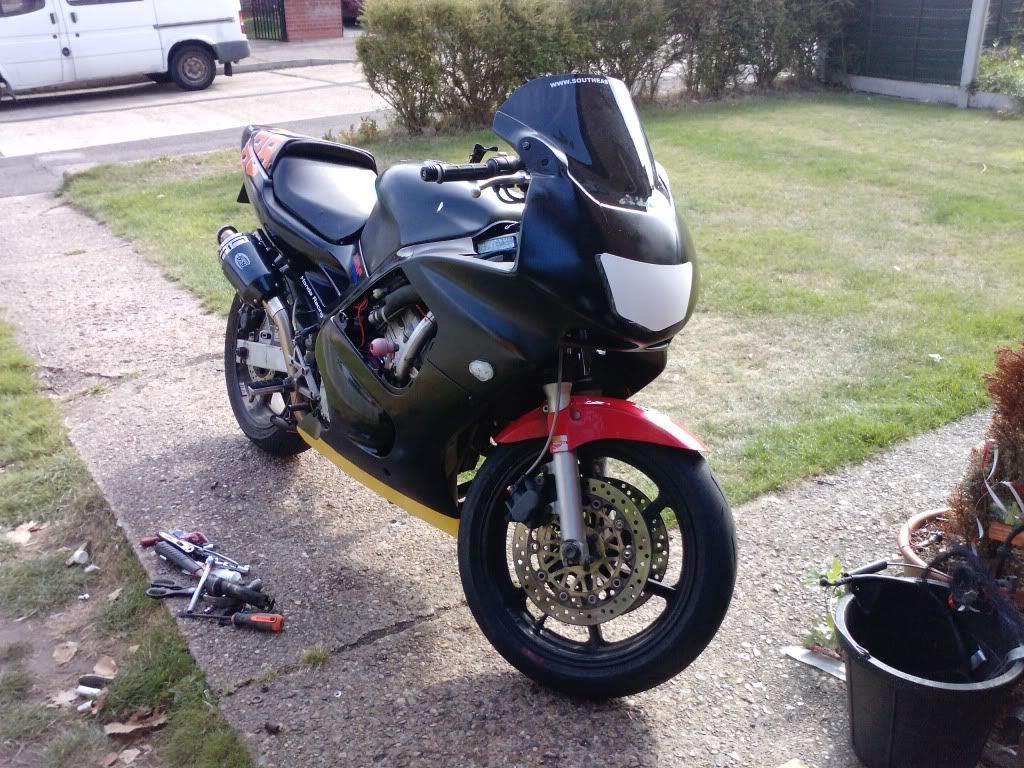 Pics of the tail tommorow and should get a temporary moto-x headlight unit on tommorow.
O and the tail is the one i made for my dragbike project that i have mounted on the f3 the tail from this pic
but im not going to use the exhaust i've got in this pic im gunna try and drill a much bigger hole were the current one is and mount 2 stumpys side by side half way in the tail and half way out wich should come out as far as just under the tail light, will then have to mount a bracket to hold the plate under the exhausts, if anyone can actually picture what i have just explained lol :rock:
The Previous Project, ZX600E7