Discussion Starter
·
#1
·
Well I was super stoked today to go pick my 2nd r6. It's a 07 raven with with a full yoshie system auto tube PC shorty levers 7k miles and just perfect condition.
Sex on wheels
Sounds great feels great.......well till 2.2 miles down the road when it high sided me 15 feet in the air. **** I JUST BOUGHT IT. The damage isn't to bad I thought it broke my wrist in the accident but I rode 30 miles home in stupid pain. I just left the hospital with chipped bones in my wrist but no real brakes so I guess that's a plus. Here's the damage. Craked head light scuffed up left side fairings rash on stater cover and a small crack in it that is very very very slowly leaking oil ripped a frame slider off threw the rear seat off and scuffed that a bit but all in all for it throwing me 15 feet in the air at 40mph it came out good.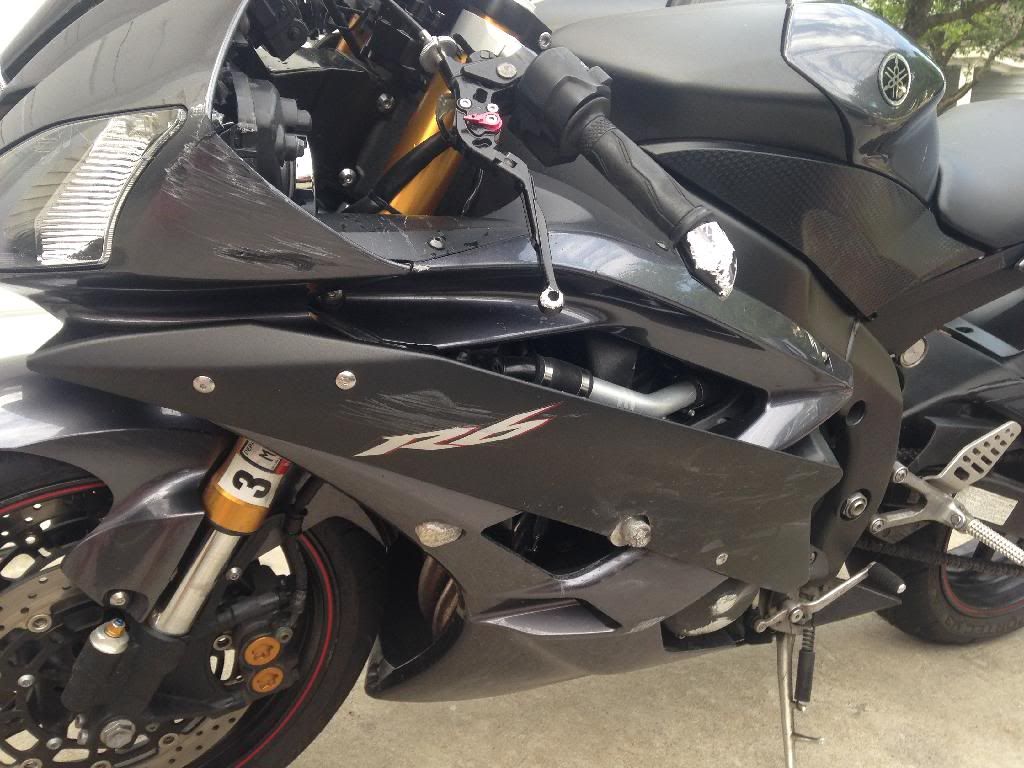 Not bad I'm just glad I put full coverage on it on my way to buy it and put on my one piece suit gauntlet gloves helmet and boots for the ride home.
O yea and the reason it happened I think I figured out. When the second cop showed up I asked if she had a pressure gauge. She did I put it on and found 50psi in the rear. ARE YOU ****ING KIDDING ME? I ride at 21 psi on the track and haven't really ridden on the street in 3 months so I went from a 190 with stupid awesome grip to a 180 that was more like a roller blade wheel.