Discussion Starter
·
#1
·
Ive posted some pics of my bike in other threads but never started a build thread of my own, so here goes......
When I bought it in 02, 1997 GSXR 600 with about 15,000 miles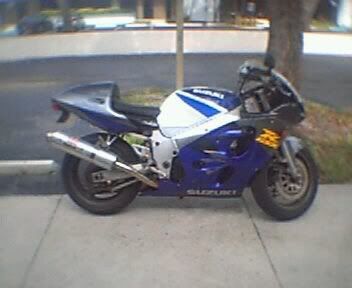 Rode it full fairing for a few years and eventually got the street fighter bug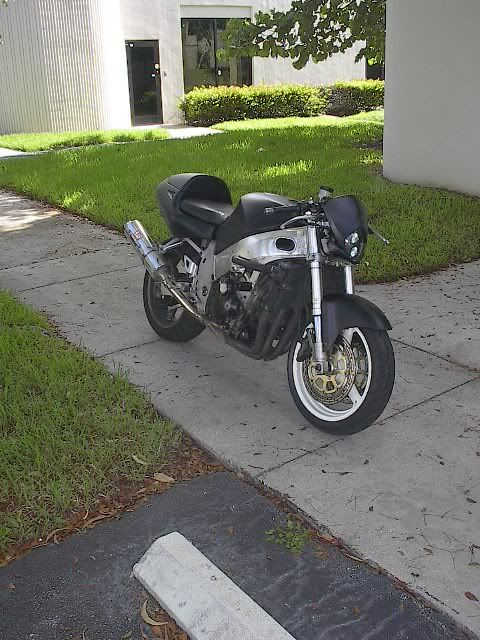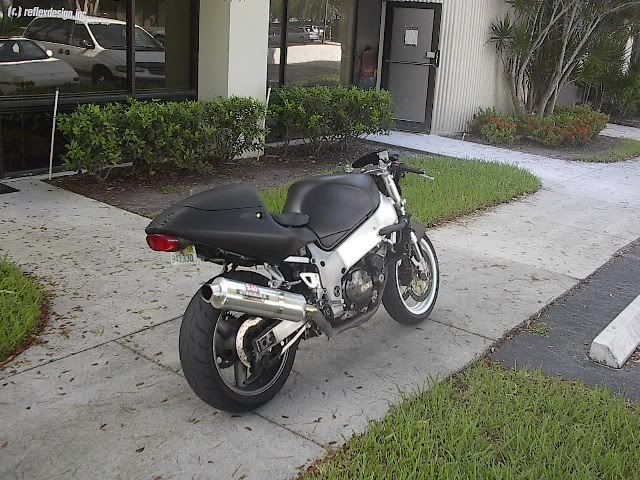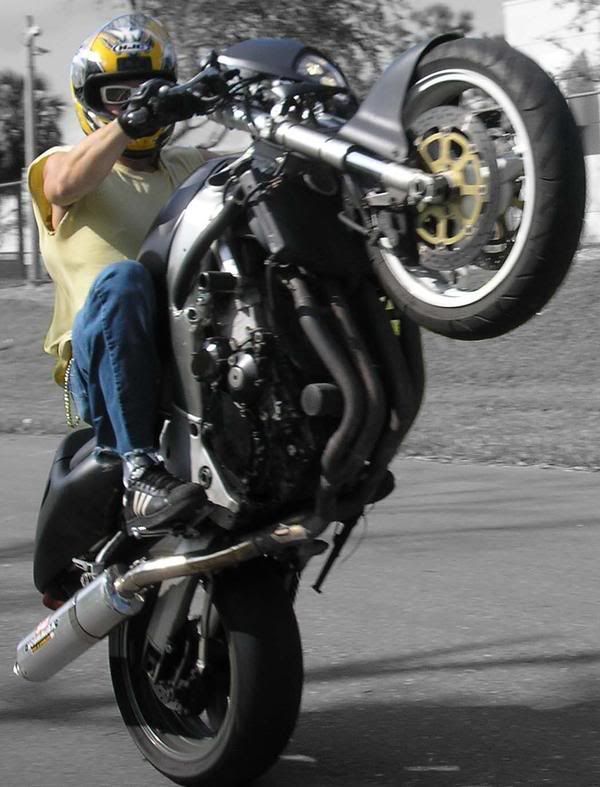 R1 front fender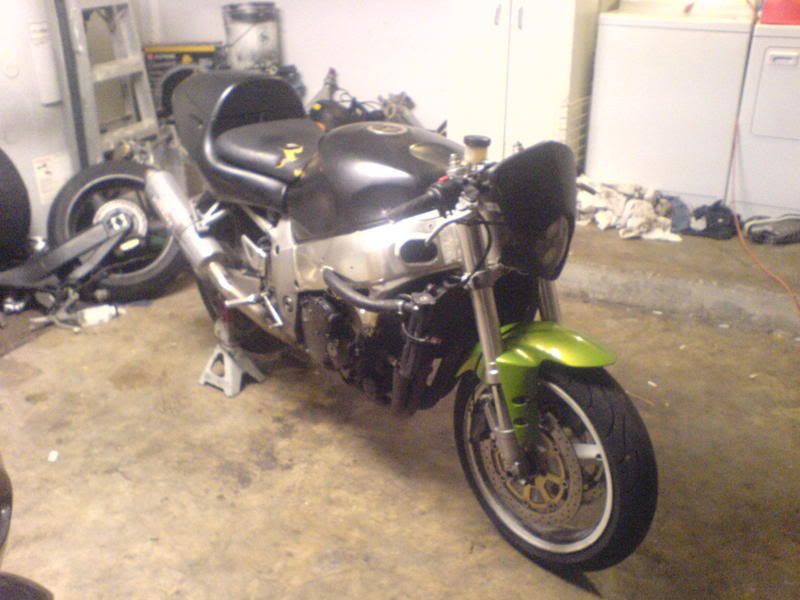 Next came a new headlight and tail swap for an 02 gsxr tail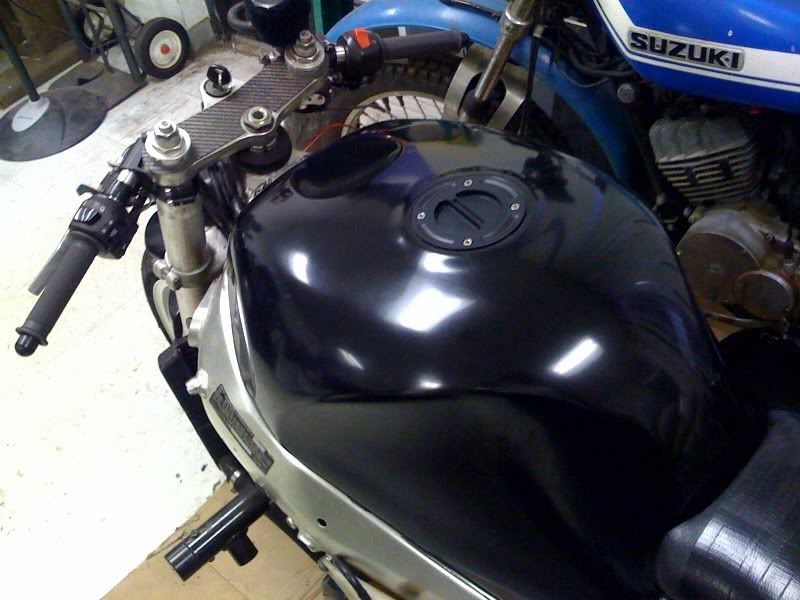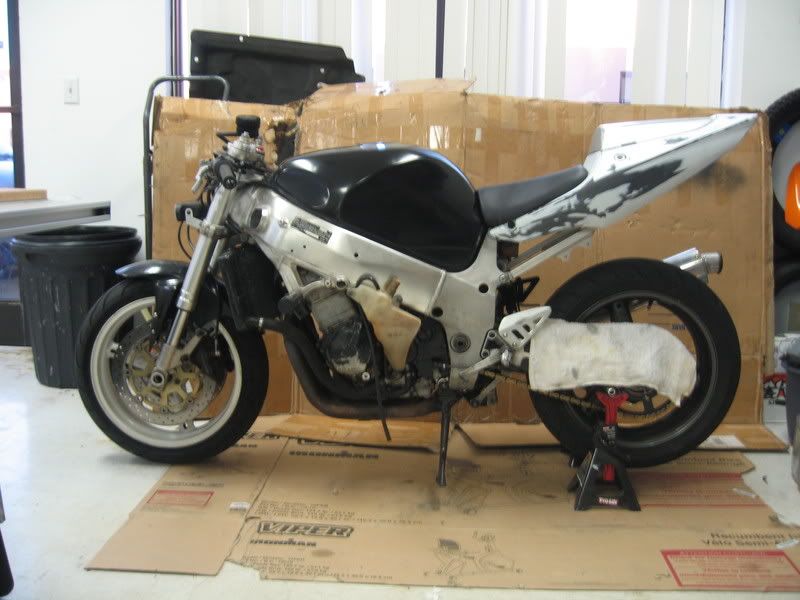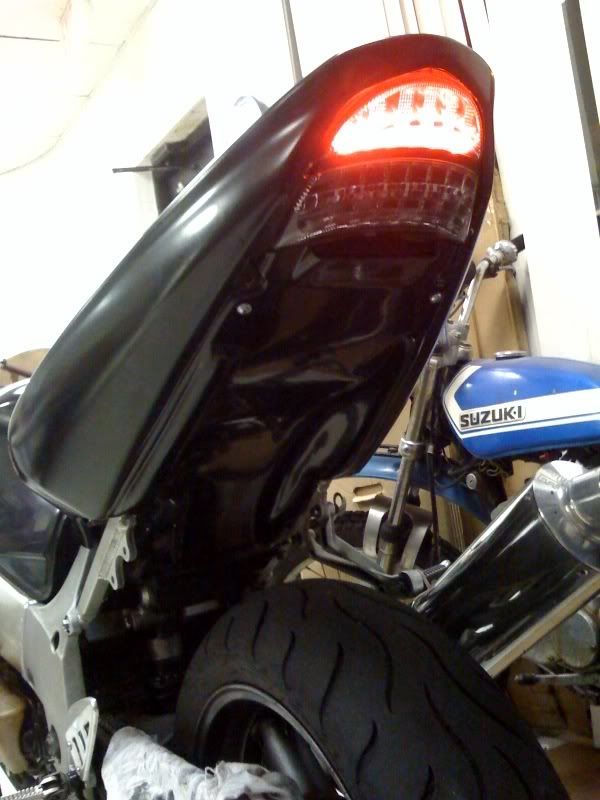 new coolant reservoir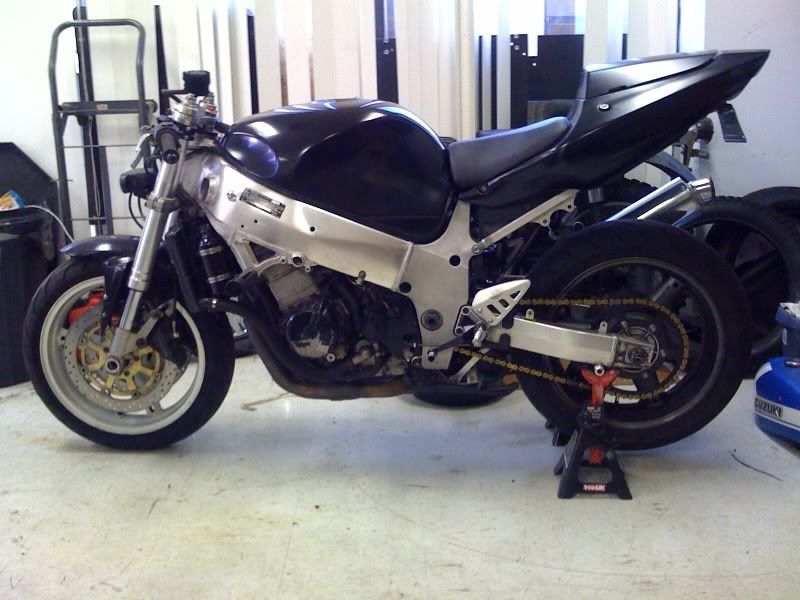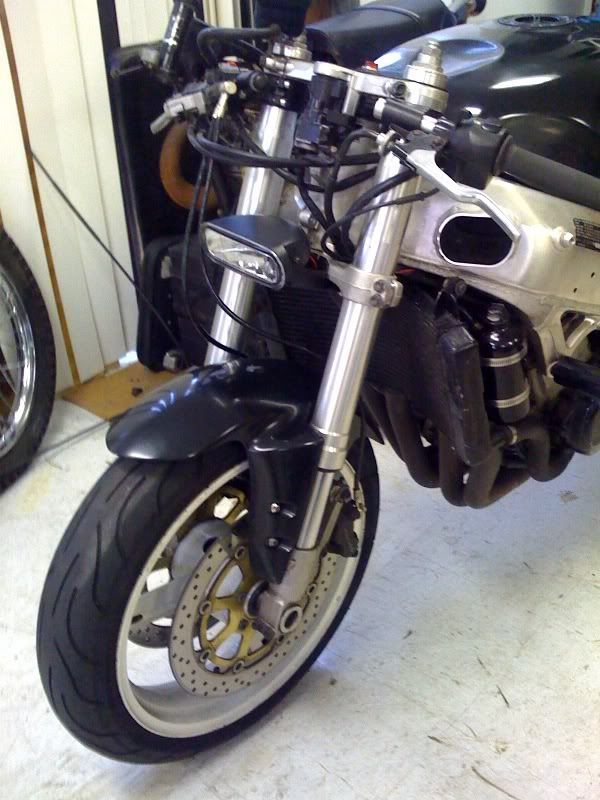 That brings me to the last week or so, 02 GSXR 1000 swingarm, 04 GSXR 1000 (6") rear wheel, steel braided line for rear brake, black EK chain and black driven rear sprocket, and new pilot power 190/55 (should be arriving today).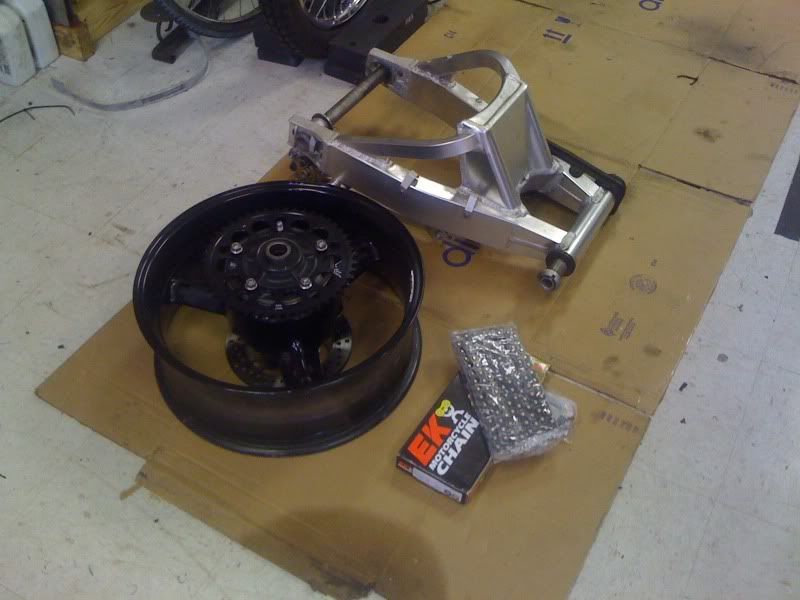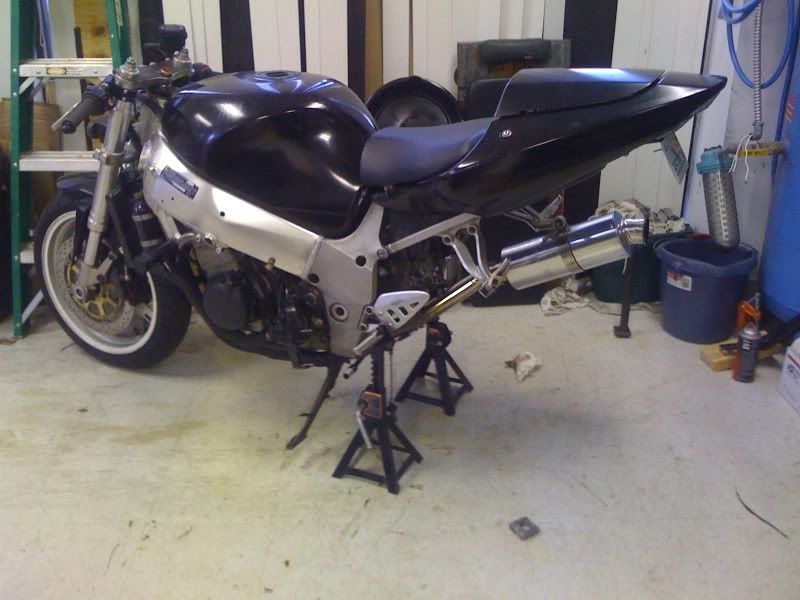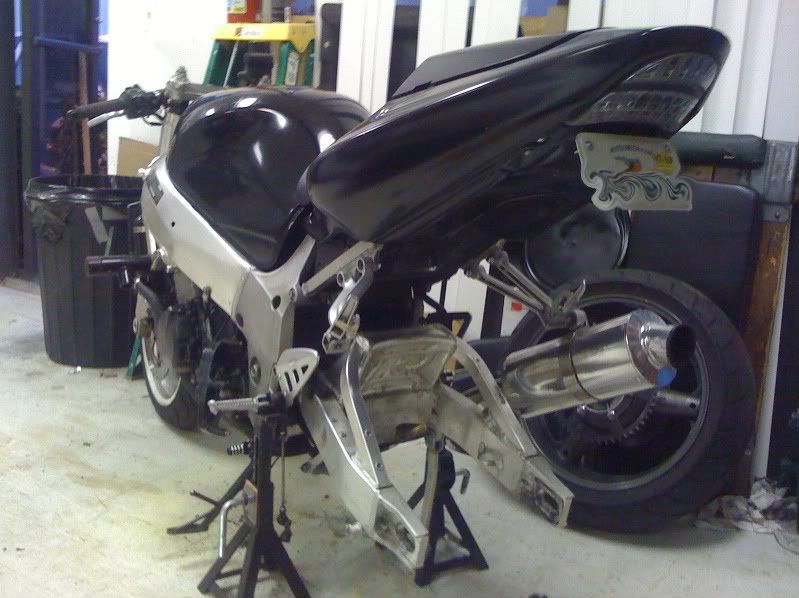 with old rim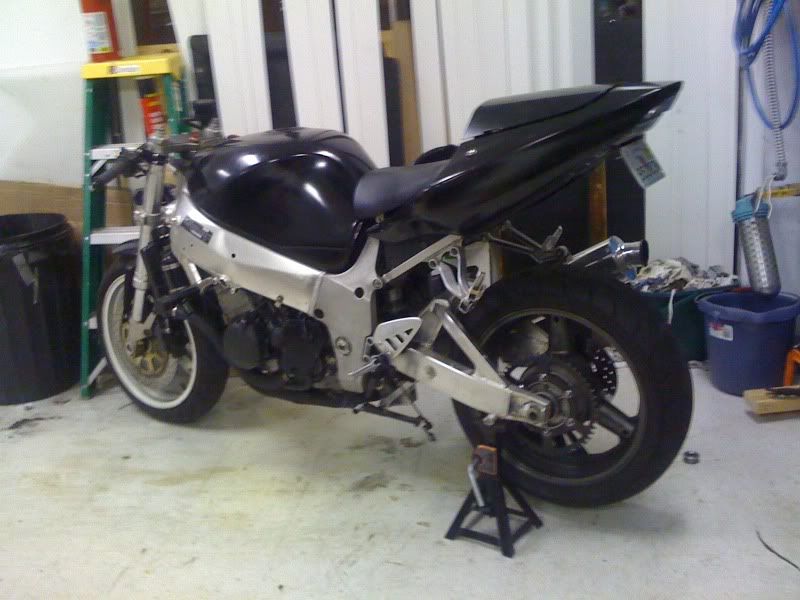 new rim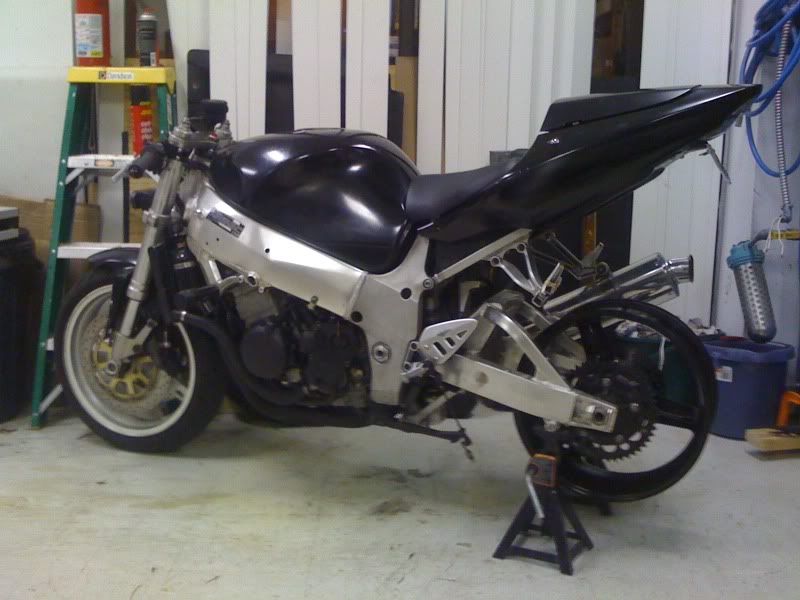 should be getting the tire on in the next week or so. I basically have the tank and frame left from the original bike. Future plans are for good glass black paint job on the plastics/tank, flat black powder coat on all frame parts, black header wrap, newer GSXR front end and of course a GSXR 1000 motor swap (just rebuilt this motor so the 1000 swap will probably be a few years away). I'm pretty happy with the tail now (like having the option of a rear seat) but want to do something a little shorter eventually, I am liking the 749/999 Biposto tail and may try that eventually.
97 GSXR 600
99 GSXR 600 motor
99 GSXR 750 front end
01-02 GSXR 1000 swingarm, tail and subframe, front and rear wheel
woodcraft clip-ons
R1 front fender
eBay fuel cap
Galfer steel braided brake lines front and rear
Full Yosh RS-3 Exhaust, shortened can
thanks for checking out my bike, I will be posting updated pics as stuff changes.