Discussion Starter
·
#1
·
Hey guys, pulled up to the gas station today and realized that my gas cap absolutely would not come up.
I had just enough to get home, but I basically destroyed it trying to get it off. What a terrible design.
Anyway, I dont think there is anything I can really do based on the shape of the fuel tank, and Im trying to use it as a DD so I just want to get it back on the road.
I cant seem to figure out a part number, and I did tons of searching and came up with these. The bike is an '84 Suzuki GN250 as well (titled as an '85).
All of these look like they should fit, but I am pretty unfamiliar with vintage motorcycles and have NO idea if they changed the sizes around making them incompatible.
This one says it will fit an 1982-1983 GN250, but again I can only assume (and its fucking $80 for a fuel cap).
http://www.ebay.com/itm/New-Fuel-Ta...Parts_Accessories&hash=item3f270acfd2&vxp=mtr
THIS is the one I want to pull the trigger on tonight, so I can hopefully get it early next week (It looks exactly the fucking same to me)
http://www.ebay.com/itm/80-SUZUKI-G...Parts_Accessories&hash=item5d3dcefa39&vxp=mtr
And I was wondering if this would somehow fit (doubtful but worth a shot). I dont want a fucking lock on my gas cap :doh:
http://www.ebay.com/itm/Suzuki-Gas-...Parts_Accessories&hash=item2c70038a01&vxp=mtr
Aftermath of the old cap: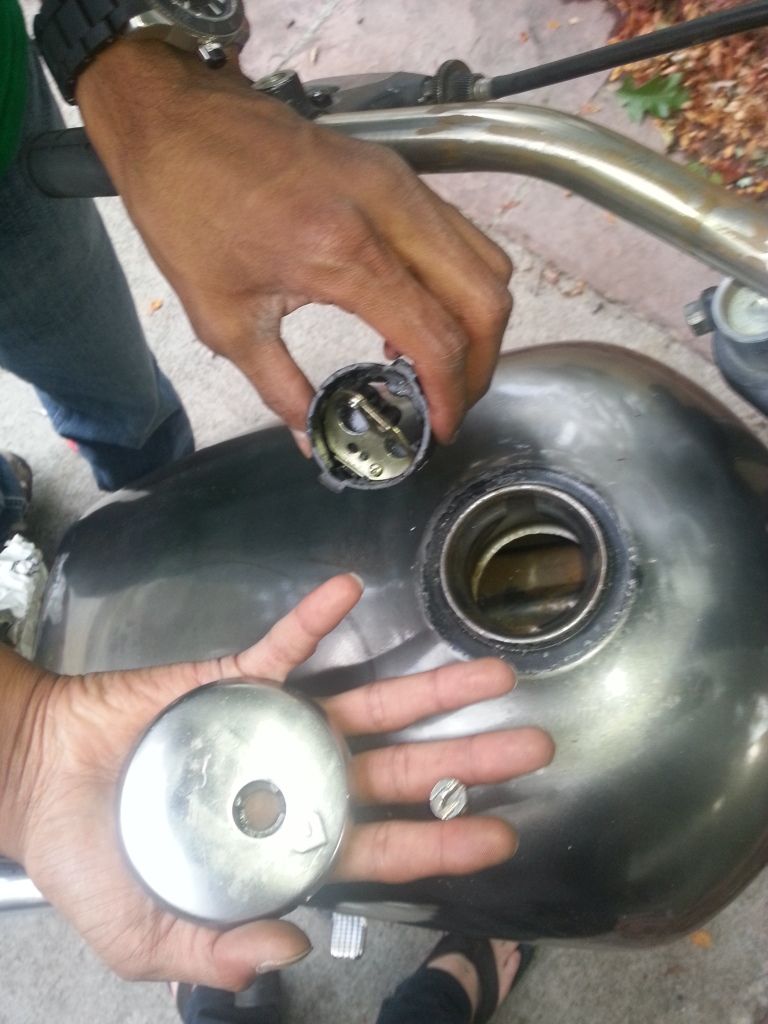 Plz help me get this thing back on the road :/
EDIT:
Also, can I duct tape the shit out of the old cap to at least ride it in the meantime? Keep it at half tank so it doesnt try to spill out too much?