Discussion Starter
·
#1
·
Hello, my name is Josh. I am a firestarter. I live in Maine. I bought my 1992 xj600 about a year ago. I hated how it looked. The color of the tank was my least favorite of the entire color spectrum. It was laid down so the tank was dented, the front fairing cracked, the exhaust pipe dented, the paint faded - I couldn't deal with it. I had thought of tinkering but i knew I had no idea what to do. Finally I found this site and some inspiration.
The first thing I decided to do was to fix the dent and paint the tank. I got rustoleum primer and yellow auto spray paint. I used bondo to fix the dent. By the end of it, I had decided to make a stripe down the middle and it looked like this.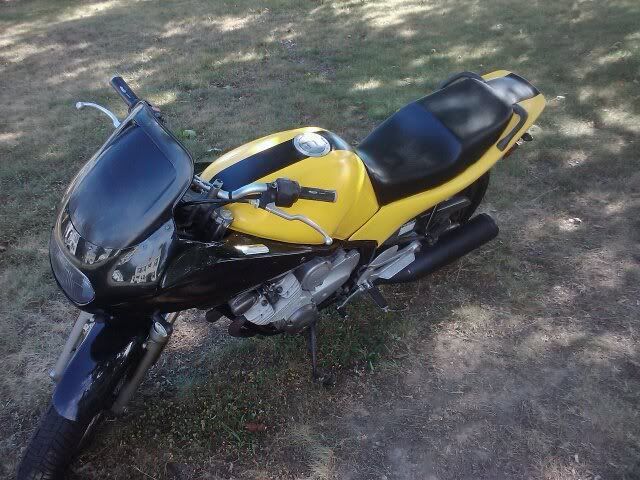 I quickly realized what a n00b job I did, the Yamaha sticker was under the yellow paint, and I didn't know how to do a stripe the right way - it was layers of paint higher than the yellow paint. I was thinking the yellow paint was too bold for me. I happened to go on craigslist.org for the fun of it and someone actually had the vance and hines 4-1 pipes and exhaust. I couldn't miss the opportunity, seeing how I hated the dent on the right side of the bike. Before the winter hit I had removed the original exhaust and tank. I got an electric sander from my uncle. I shredded the yamaha sticker and went with a black/red theme. I also painted the front plastic above the wheel. I slapped that vance and hines pipe on and couldn't wait for the summer again.
During the winter I picked up some equipment: headlightbrackets, a chrome headlight, an aftermarket speedometer, and side-mount mirrors.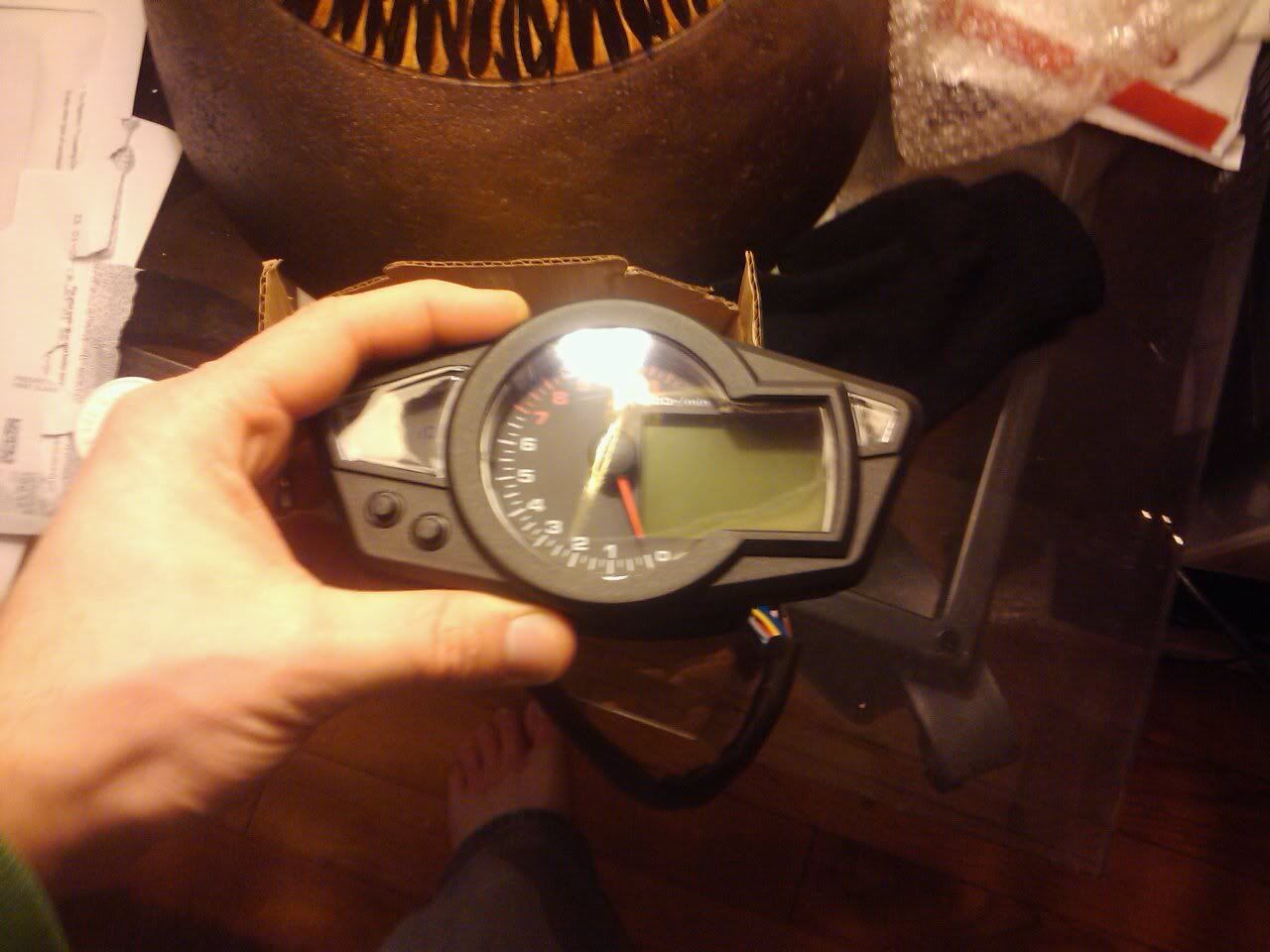 I asked a friend who supposedly knew wiring to rig up the speedometer. Bad freakin' idea! He wired everything wrong and blew practically all of the fuses that came with the bike. I couldn't have been more upset. Here I had no idea what to do and it was too late to go back to the original - I cut the wires...
I had the Haynes manual luckily and I sat down with my friend and actually figured out what was hooked up wrong, what wasn't hooked up, and what needed to go to what. It still wasn't over because the speedometer still needed to be placed on the bike, where there was no room for it. We ended up bolting it into the handle bars
In the end, this is what it looks like. There is more that I would like to do, but I know there are XJ owners out there like me that need some inspiration.