Discussion Starter
·
#1
·
Heya all figured I would start a build thread. I suppose every night I work on it I will update it a little.
Back info. Haven't owned a bike in a few years thought I would fine one to tinker on. Picked up a Bandit 600 heard they were good little bikes. Doing a bunch of fine tuning over the winter to get it running well. Putting new carbs on it. Old ones sat for WAY to long not worth cleaning, well that and the Bowl drain screws were all stripped out. So we can't have ugly screws.. just get new carbs. Air box was missing the entire back of it so I ordered a new back off ebay. Now comes the part that upsets me.. so jack ass thought it would be a good idea to paint the body fairings in some 99cent special crap paint and it bubbled up badly. We must persevere, I was going to order new red fairings for the back and ditch the crap on the front. BUT I got to thinking, I have seen a few bikes on here in flat black. What do you guys thing of sanding it all down except the frame and going with flat black on a red frame. And if I do should I leave the wheels black or go red with the frame. Anywho I will post some pics of the day after I got it home, Just had to take it apart.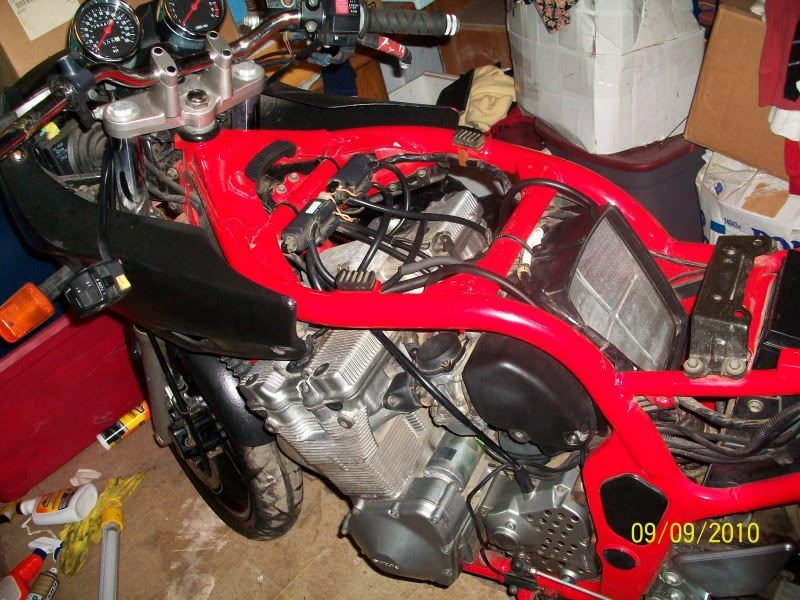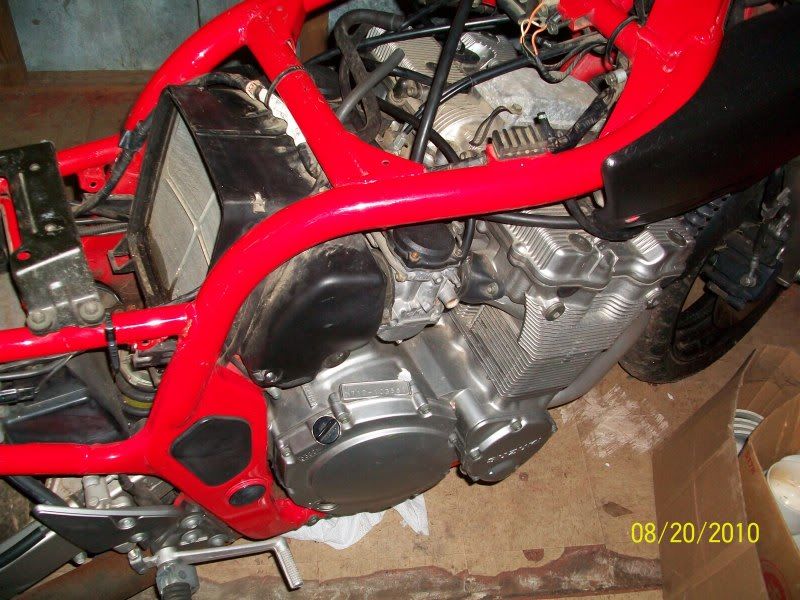 As you can see I have alot of work ahead of me but for the most part nothing major. Also I was wonder how far I should go with the flat black. I want to kinda go overboard and get everything, Swingarm, Lower forks, Not all the engine but most of it. Just thinking that might be to much.And I cant wait to get rid of that ugly ass airbox. Anywhays I have seen many nice ass bike here and would value any 2 cents anyone would seem to have.
Dave