Discussion Starter
·
#1
·
So my name is Jeremy and I got a wild hair to build a custom bike. I have never done anything to the extent that I plan to do to this bike but I have a pretty broad base of knowledge that I hope this build expands upon even more. So here is my Base. Basically a stock 1983 Suzuki GS 650 gl.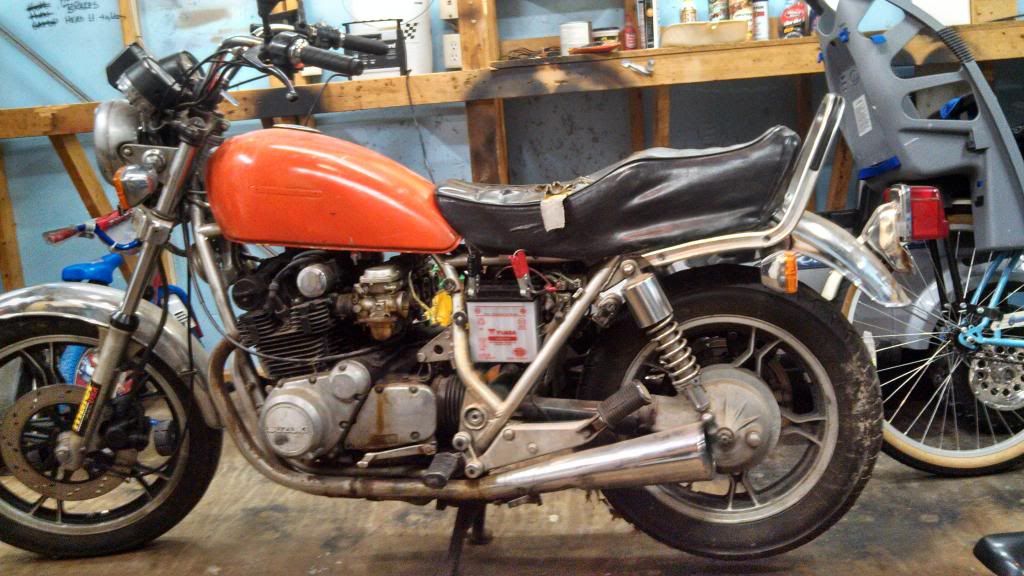 Not alot to look at right now but hopefully with a little time and patients I'll be turning heads every where I go.
My intent is to get the mechanics all worked out first. I don't intend on making it a mean ass powerhouse. Whatever gains I make will come from a 4-1 exhaust and pod filters. Obviously some rejetting will happen. As for aesthetics everthing is wide open. I'd like to keep the shape of the tank but I have dabbled with the idea of making a tank. The ass will be choped and refabricated to whatever I can come up with. I'd like to sink the frame down a bit on the forks to give a more aggresive stance and put some drag bars or something to that effect. I'm thinking a matte black and candy red with a little bit of polished pieces for some pizzaz but I don't know if I want anything to shine on it yet.
So basically this is a bit of a franken-build I have in mind and fortunately I don't really have a set budget or time frame in my mind. But I'd like to be done with it within a year. My greatest hurdles at the moment seem like finding parts for the rebuild of the motor and how I will fabricate the look. Just too many idea's. But I got the bike with a clean title for $250 so what the hell. Let the build begin.