Discussion Starter
·
#1
·
First off, hello everyone! I'm Jeff. I live in Hotlanta, and I'm kind of a die hard Honda man.:knucks:
After researching bikes in my price range for what felt like 1/2 a year or so I arrived at a gen 4 VFR750. This was about 3 years ago, and ever since I've been stripping fairings off here and there and doing little customizations. Basically the VFR comes the closest of any bike I've owned or ridden to being exactly what I want. Ive made it more raw than stock, but I still feel like it needs to be a bit more raw to balance out the ultra refined character it comes with from the factory.
So.....as it sits now mechanically the thing is a gem. Its been well taken care of since I bought it and almost everything has been gone through and fixed if needed. Most people dont strip down a bike as pretty as mine but my goal is to make every modification reversible in case i ever sell it which I hope I dont. Ive kept all my original plastics sofar and all brackets etc. It is currently sitting in need of a rear tire and front wheel bearings. No biggie, but now is my chance to customize more while I gather funds. It has the front plastics off now and thats where ive stopped.....one look under the factory gauge bezel and I about pooped myself. Im very mechanical, but Im not an electrician so most of my questions will be about wiring etc for the front clusters.
Ill attach a couple pics.......Best case scenario i would love to find a gauge cluster/lights combo if they have one out there.....so i can just wire everything up as one big pod, but I'd love suggestions! Im no garage welder but i can drill holes and im good mechanically, I just dont have the resources to go welding crazy fabrications, I want to keep it simple!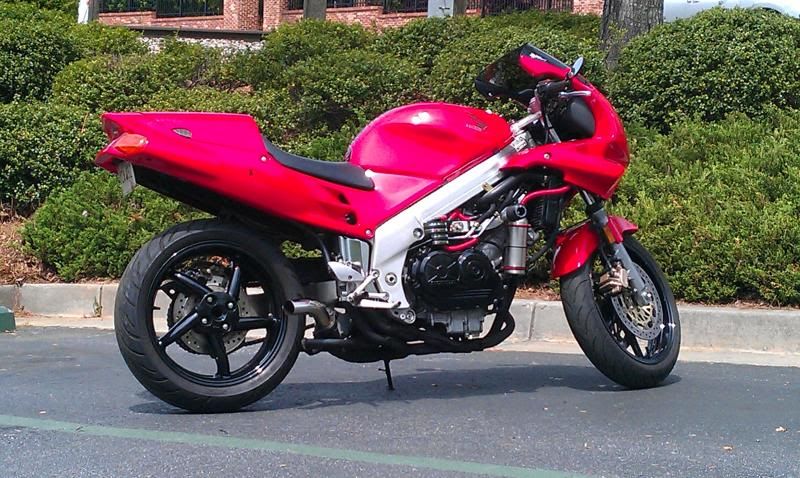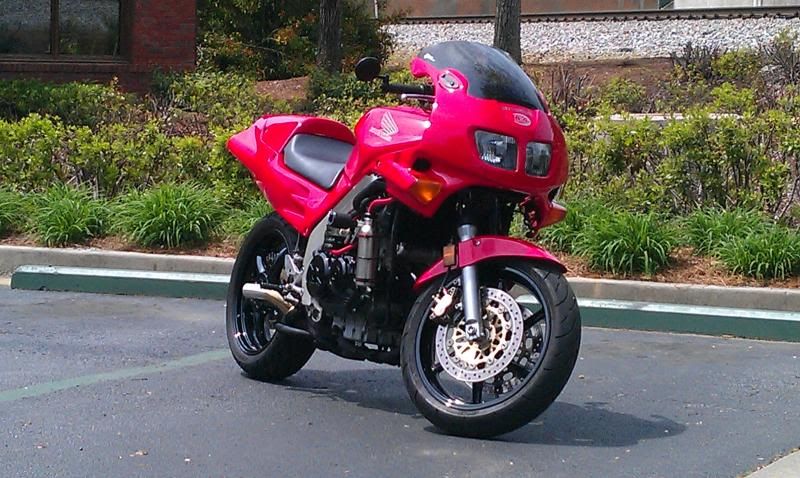 Nice to meet you all and may god have mercy on my soul.:robssmilie: