Discussion Starter
·
#1
·
hey guys. names jeff.
not my first build. but my first fighter.
heres my first build. 2007 honda ruckus with a 14.5 inch stretch, fatty rear wheel and air ride. among a ton of other shit.
http://www.slowjoescooterclub.com/qa-jeff-stiff-and-hoodoo/
just picked up a 2009 suzuki gladius with under 9000kms on it.
it was stolen and recovered so the locks are fucked. the paint is horendous and the bars and brake lever were bent and broken.
replaced the bars. found a lever in the spare bit at my work (rising sun motorcycles vancouver bc)
got a few other odds and ends for it. signals and new tires.
now for the fun part.
heres the pictures oldest to newest.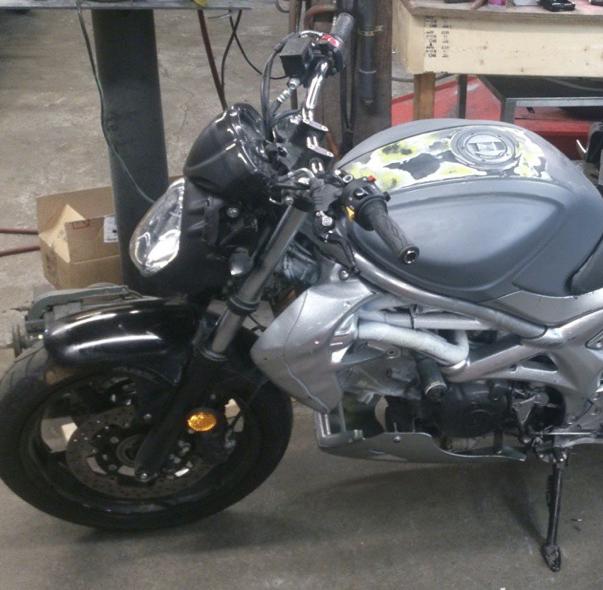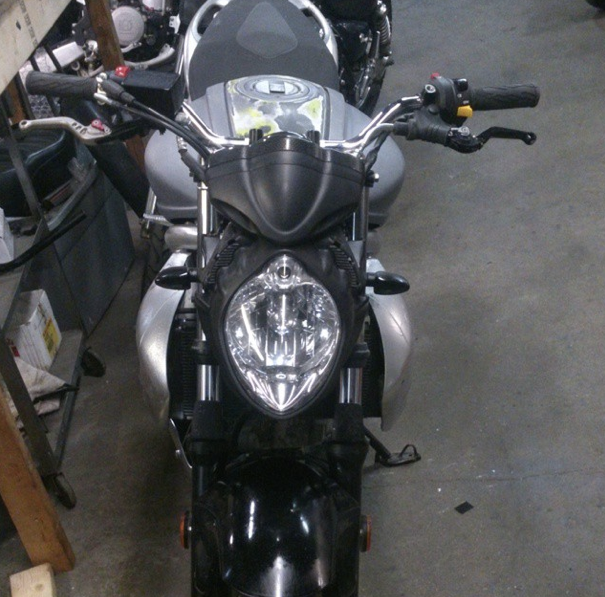 here is my 78 kz650 that im also building over winter. was a fully stock bike when i bought it and i gutted it before it even ran properly. electronic ignition system swap and some fighter ish mods before i took it off the road for a full tear down.
tonights progress.
bonus pic of the kz with my headlight frame and number plate i made when i got bored at work . was also new tire day. so i made a nice cloud.