Discussion Starter
·
#1
·
Hi. I can't say I have a streetfighter. Basically it's my bike which I changed a few things to my liking. I'm not a stunter per say since I have a twin. I enjoy riding.
Bike- o5 SV650, with 98 SRAD750 forks, buell headlight setup, M4 exhaust
Before: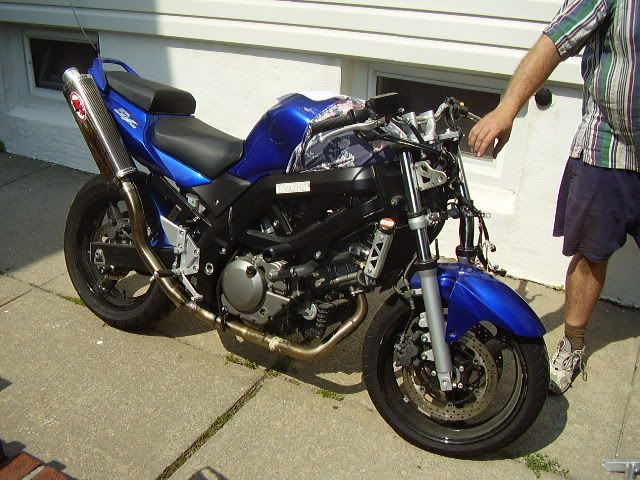 After:
winter plans: 95 GSXR 1100 rear wheel with 520 conv, anodize the forks gold, 636 rear shock, swapping the exhaust cams, ss lines, maybe a paint job.