Discussion Starter
·
#1
·
Hey everybody! New to the street fighter scene. I am working an idea I had for my current bike a 2012 ZX-14r. It was unplanned but due to some shitty terrain and poor strapping my bikes front fairing ultimately got fucked up. So I am working on my SF concept I have been planning and its coming along good so far. All it really needs now is a head lamp assembly and it ll be done... somewhat. It ll just be ride-able which is where I need to get it because I am heading out to afghan soon lol. Then I can get some more awesome parts for it! Current goals for the bike once everything is running again: Clean it up and smooth it out, repaint it, chop it into a solo rider.
A little about me I am currently a United State Marine and as previously mentioned I am head out for some fun. I currently operate Unmanned Ariel Vehicles but heading over there to command them. I plan on going to college in like central mid north GA to get a robotics engineering degree once I get out in less then two years. Plus I recently discovered 6 gaps in N GA so I am excited to go back home.
What I hope to get from this forum. Hopefully there is not a bunch of retards on here like on the ninjazx14forum. Man there are people on that forum that just make no fucking sense. Their posting is about a clear as mud and requires you to take your time to figure out what they are saying. Anyway, I'm looking to meet new people (virtually and maybe even in person) and get loads of information when it comes to the style of the MC.
Anyway so pics of shit that i did over two days, enjoy:
Bike torn down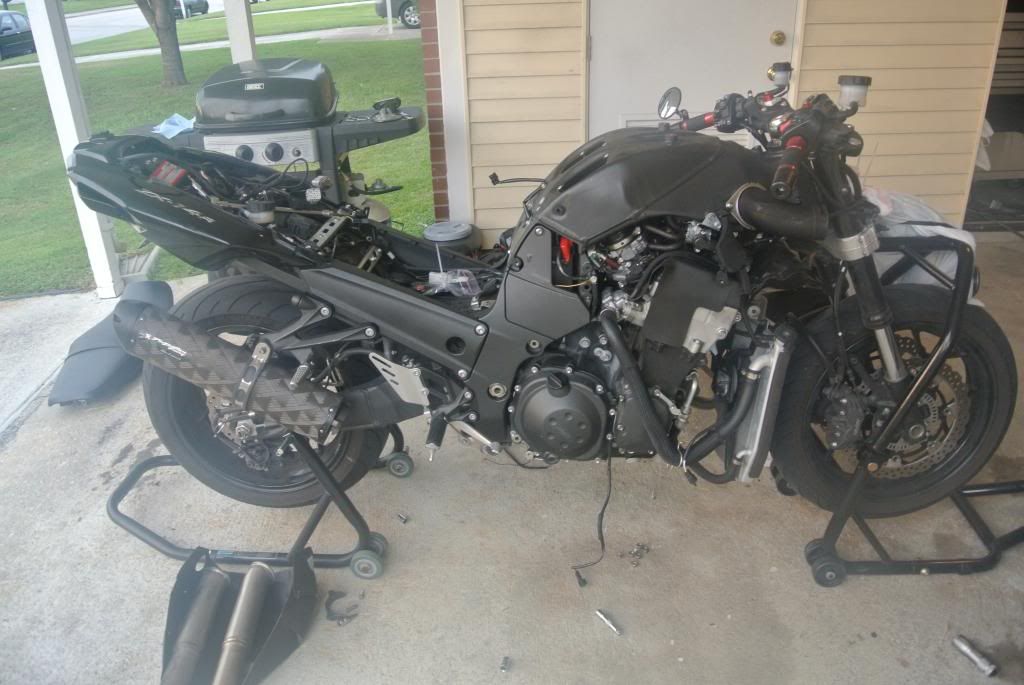 Idea coming together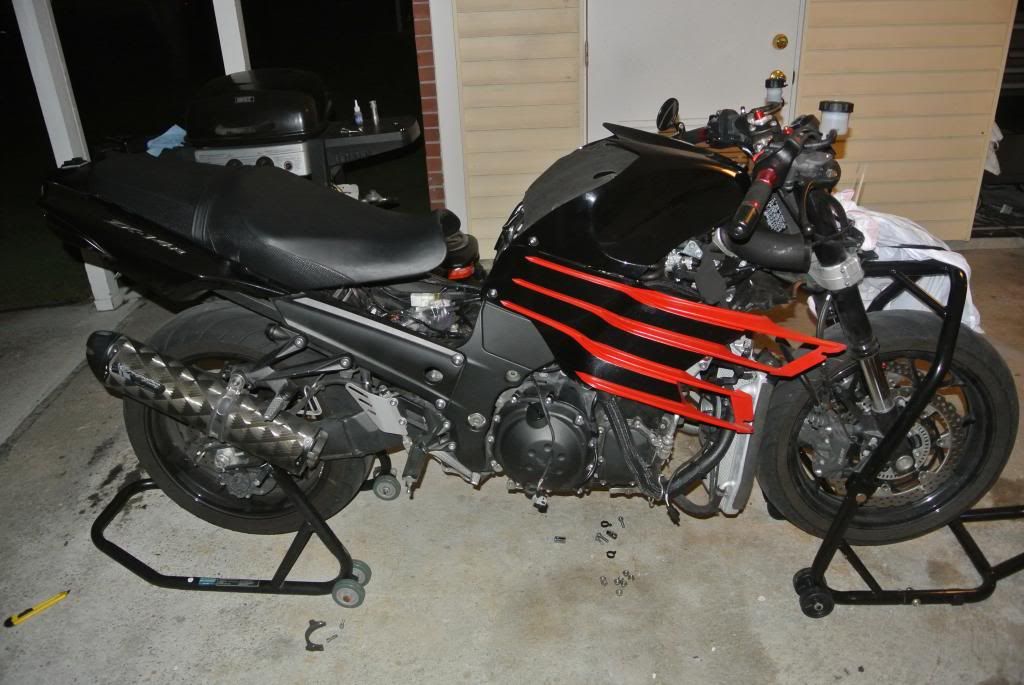 See it yet?