Discussion Starter
·
#1
·
Hi for all !
I'm riding with '05 ZX12. Past bikes are GSX-R 750, ZX-6R, Z750 + some motocross cycles. I have ridden with twelve since last May. It was quite stock first summer (lowered&geared), but now I have bought few not so stock parts example Muzzy pipe, Gordona shifter, Power Commander and some other normal basic modifications. Why twelve (that old, fat, slowly, old men's travelling bike?!)?
Because I'm interested about land speed racing (or what was that 1mile acceleration called) and 1/4 mile, and everyone else those guys have Busa.
Here is the pic (need to paint it, awful color):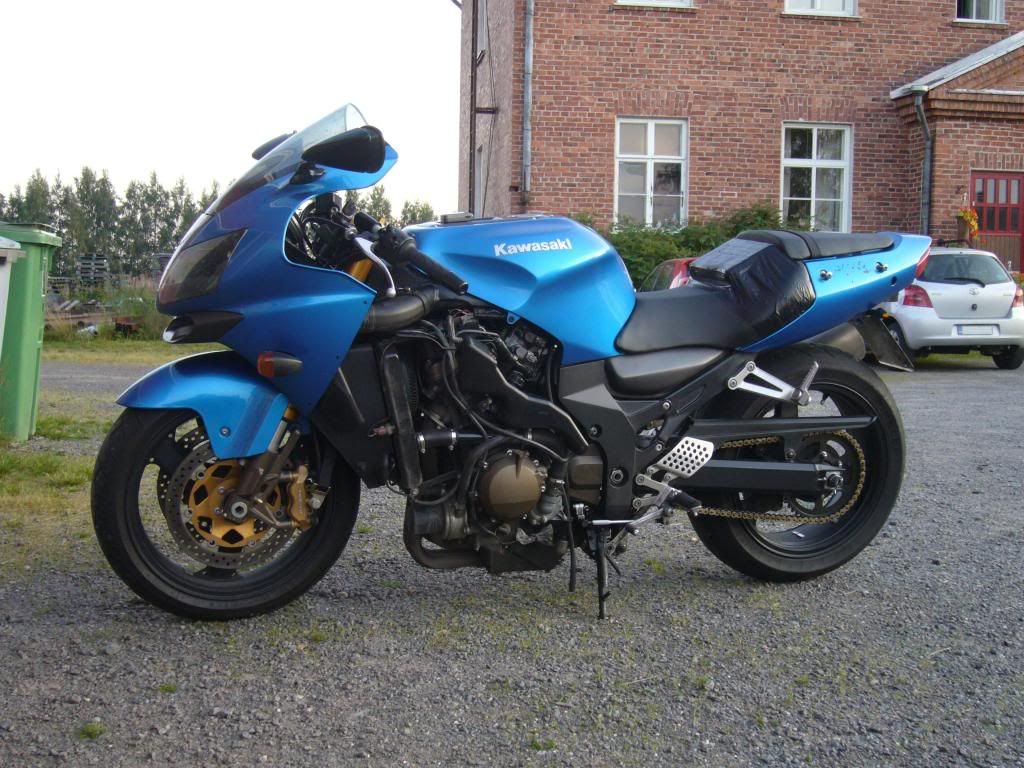 And then the naked part of introduce (I'm trying to build it):
'Trying', because I have time for building once in a 2-3 weeks, so it's going forward slowly. My garage/workshop is located far away from here where I'm living. I have planned to get finished that bike for the summer 2011
Backside needs something much lighter than that stock fairing and stock subframe. Also tank cover needs more sharp shapes.
Sorry for the late introduce, I have registered few months ago earlier