Discussion Starter
·
#1
·
Hey all,
HighBeam250 here hailing from Johannesburg, South Africa.
So i recently was cut off by a car and ended up having a bit of a wreck, luckily i came off better than the bike did thanks to my gear. Never go riding without it.
So heres the damage...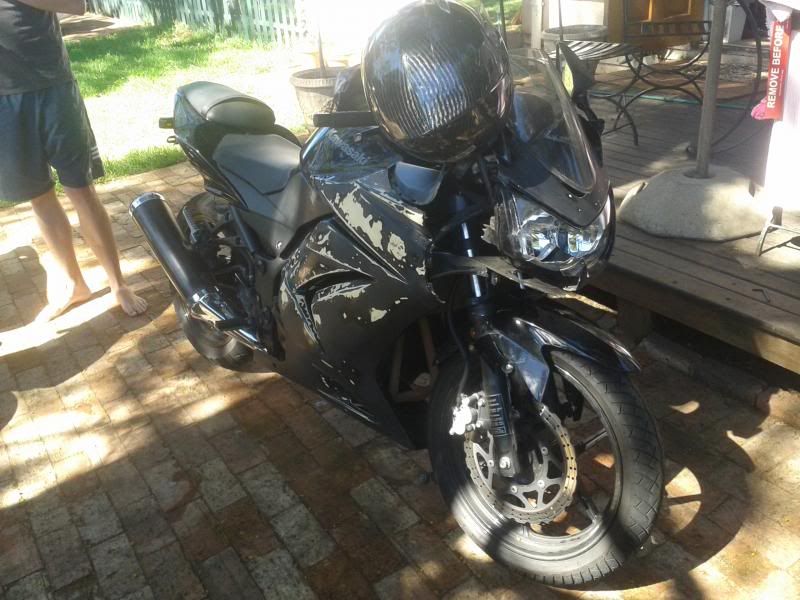 Wasn't really keen on going back to stock so decided to try and make my own fairings out of what was left of the original's. I'm rather pleased with the results and was wondering what the rest of the world thinks...
Also, Any ideas for a paint job? was thinking maybe a two or three tone. maybe black grey and white? let me know what you think
Oh, and many thanks to tlstreak for his Aluminium clamps D.I.Y which can be found below, for anyone that wants it immediately
http://www.customfighters.com/forums/showthread.php?t=46854