Discussion Starter
·
#1
·
This project started out as a scraped up 2005 Ninja 650R. The goal is a big bore dirt runner that will also be a daily rider. I sourced a swingarm from a 690 Duke. Had a local machinist bore the bearing pockets so I could keep the 20mm pivot bolt at the frame. Also had my machinist turn a custom steer tube that used the OEM Ninja head tube bearings with my KTM 450EXC forks.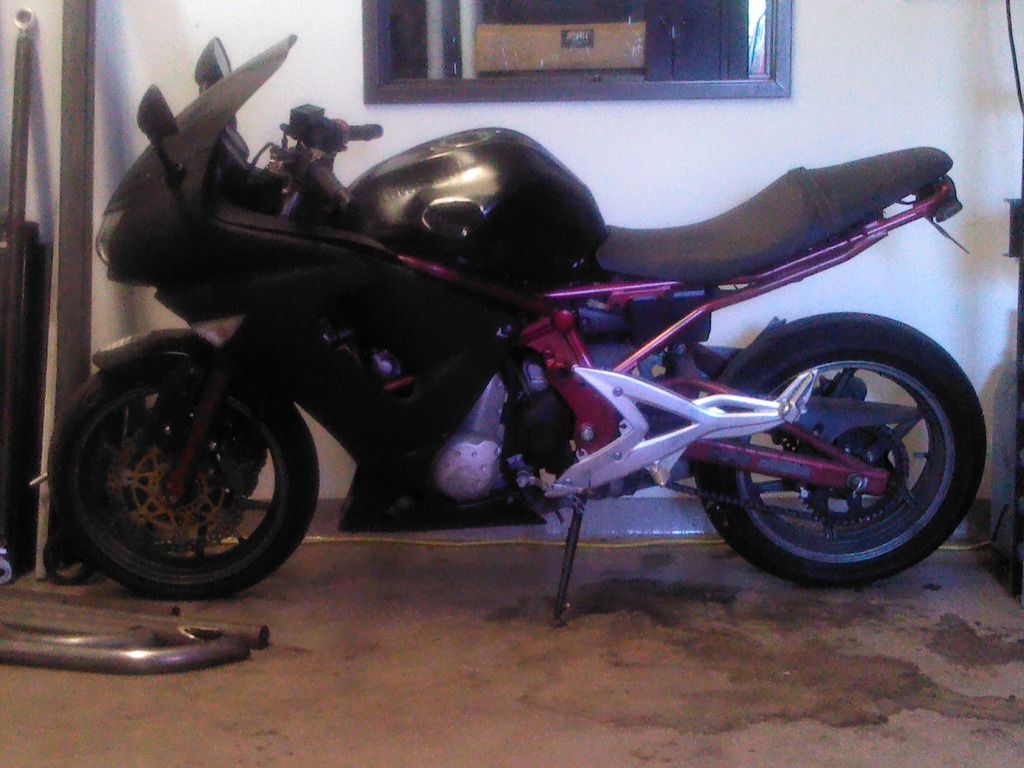 Stripped the plastics and all of the undesirables. Swing arm and shock went away. All the stupid plastics that nested the battery and electronics. Air box. The ridiculous peg assembly things and kick stand. Forks and OEM triples. Fuel tank of course. Fabrication started with the installation of the swing arm.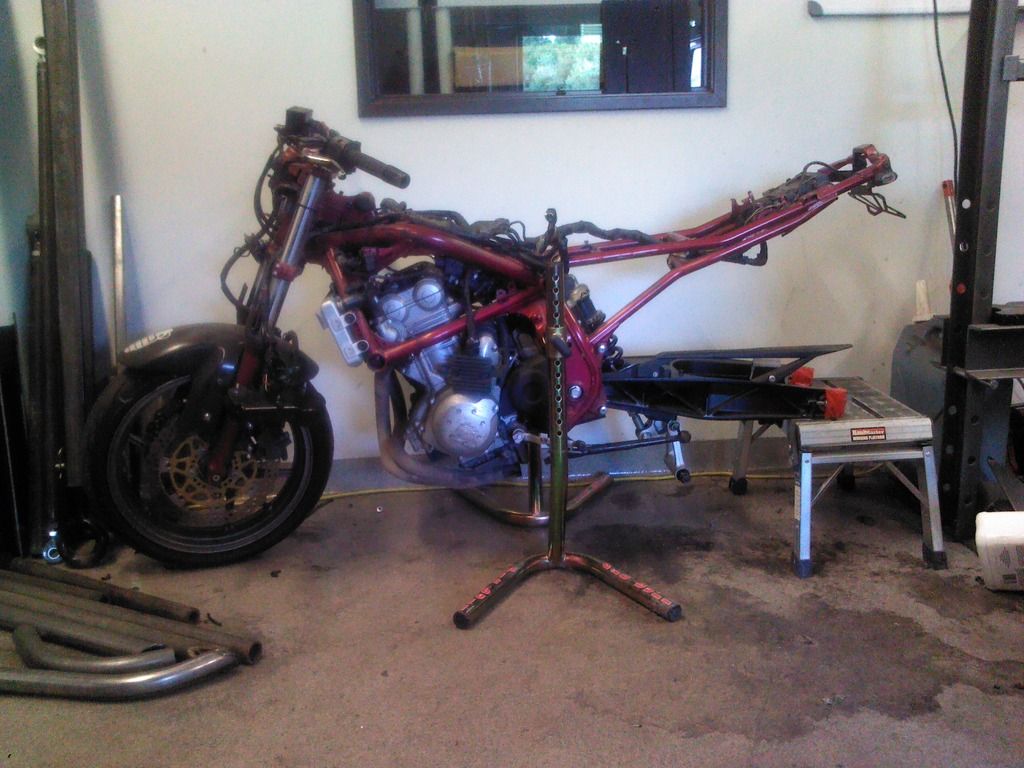 At first I couldn't decide if I wanted to to keep the original style lower shock linkage or pin it. I decided to pin it. I build a link that ties to a spacer on the pivot bolt. For the newly located upper shock mount I fabbed in a canabalized upper shock mount from my old KLX 650R. It's welded to the Ninja's upper cross member and supported by a tube I added. Still have to add the gusset plates to finish that.