Discussion Starter
·
#1
·
this build thread is long past due, life somehow always seems to get hectic right around the time you try to get something done. i bought this bike spring of 2010, did a little work to it last year but decided to fighterer it over this last winter due mostly to a desire to convert the shaft drive to chaindrive. i was trying my best to keep my costs down but as you all know, this shit adds up quick. so i've spent money where i think it counts the most, for the proper hard parts, and am doing all the other work myself.
so here we go...
this is how i bought the bike. running, bobber style, a little cobbled together but solid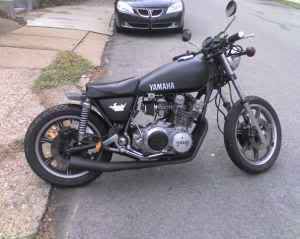 i soon found that the exhaust was in bad shape and rusting out, so rather than spend $300 on a new set of pipes like everyone else with an xs750 had, i bought a big box of mandrel bent pipes for $200ish and built myself a set of custom straight pipes. cheaper and way cooler
mock-up
painted before the titanium wrap
wrapped and on the bike. i also ditched the hacked up stock seat that was on it in favor of a solo seat.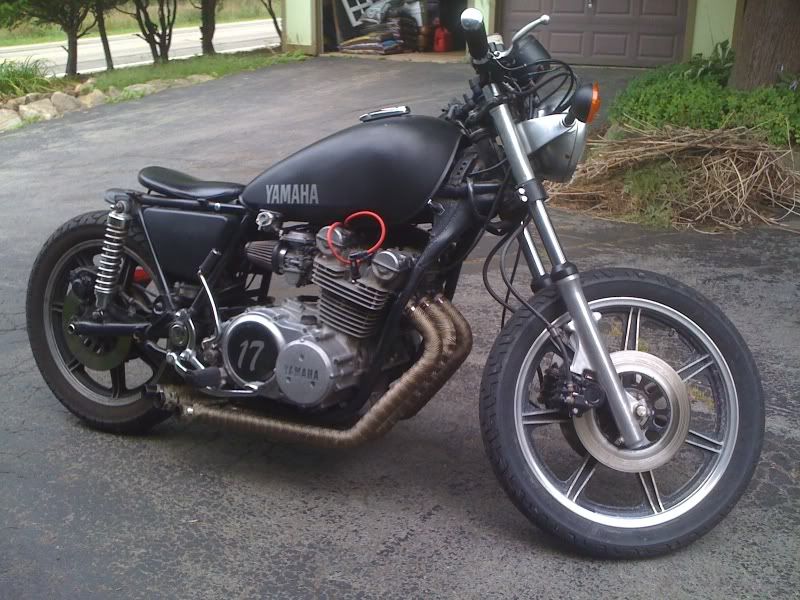 i moved into a new place, and finally have the space to have a lift, so i built one and got ready to DW
started stripping it down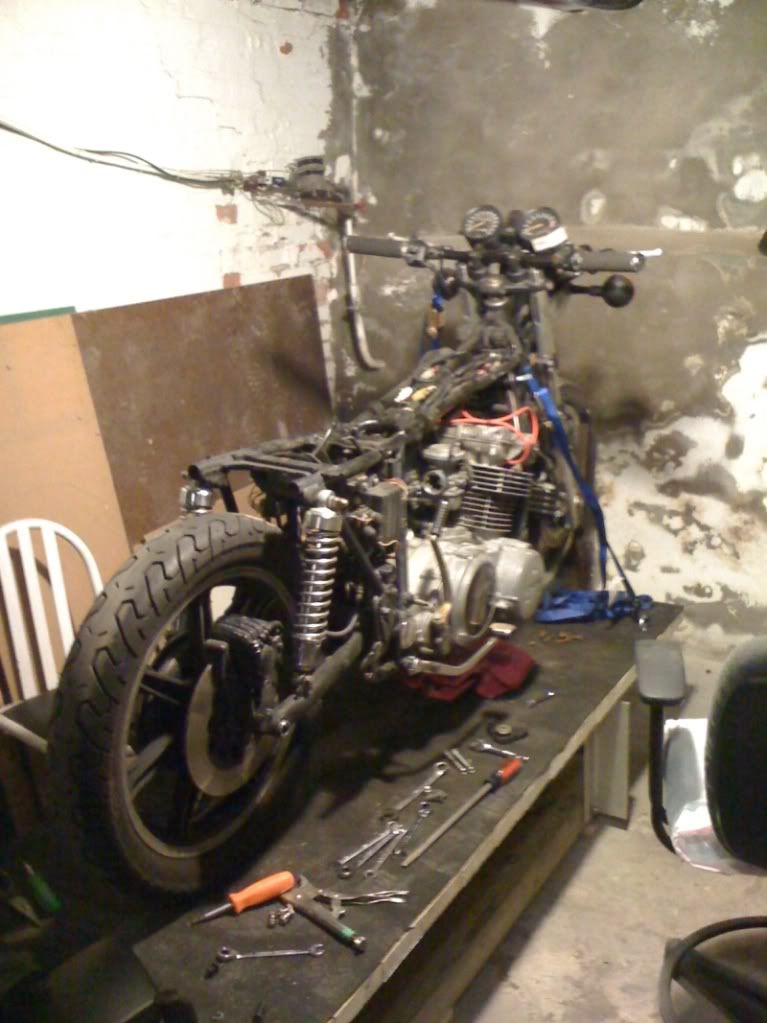 removed and disassembled the middle drive gear box for the shaft drive to harvest the needed parts to be reused
cut the housing apart to use as support for the inner bearing on the output shaft. i ordered sealed bearings to replace the open-race ones that were originally there, cos they won't be in a gear oil bath any more.
section cut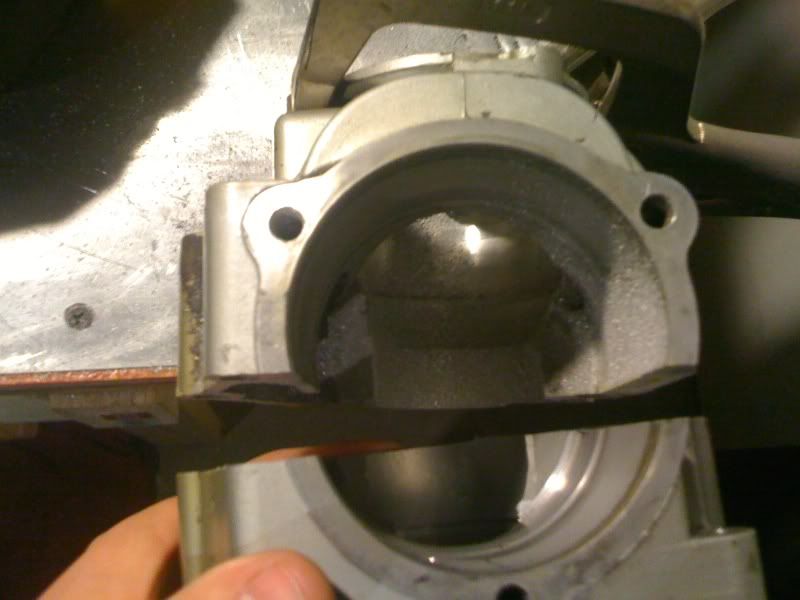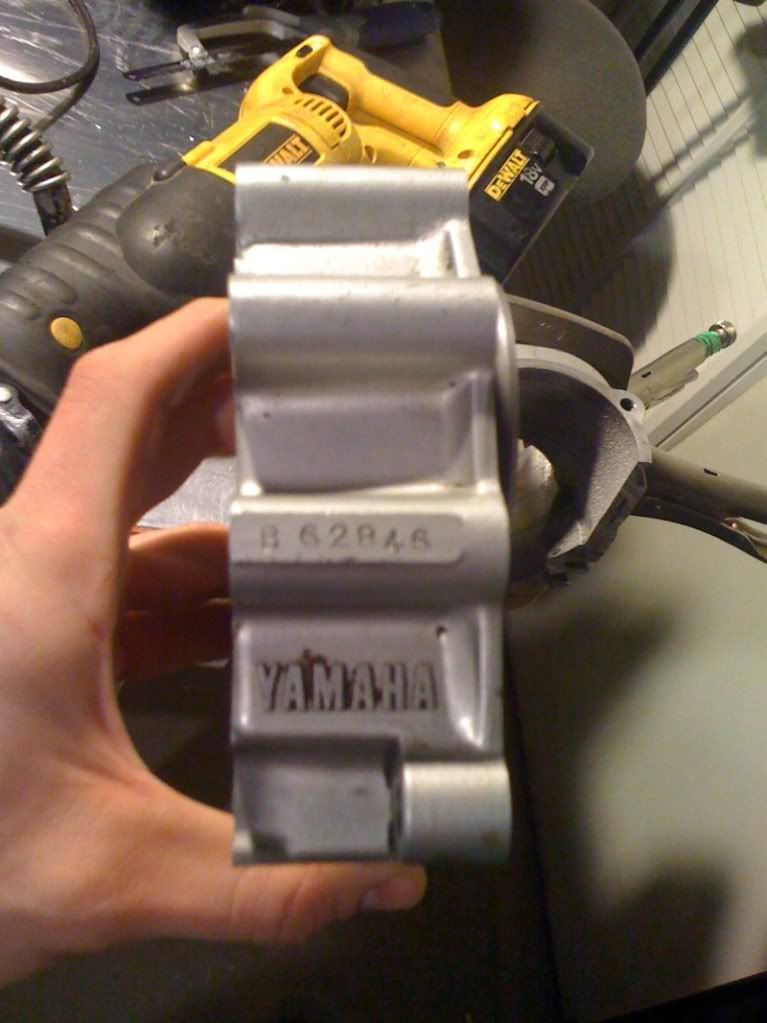 this is where the output shaft runs, but it isn't running thru the sectioned housing here, only sitting in the splines. the sprocket is a 13t for a cb77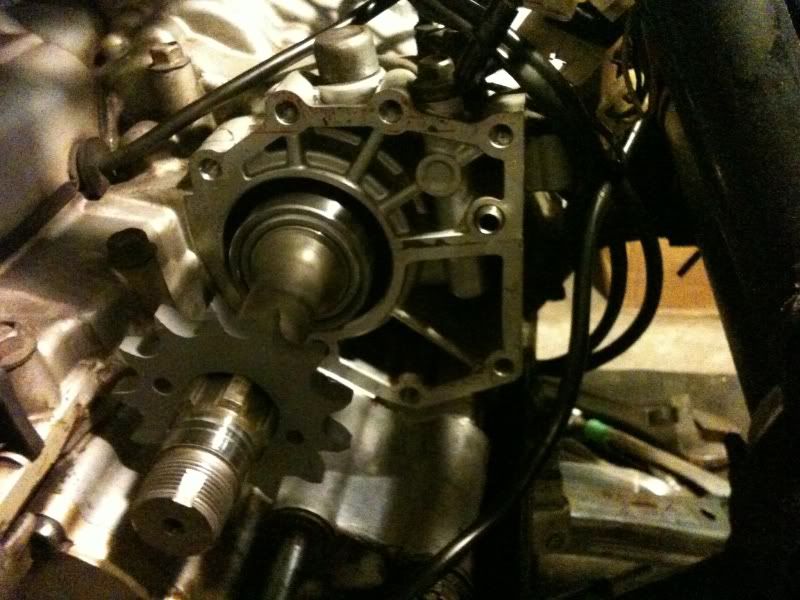 first look at the bike with the new rear end mocked up. full swinger off a '07 R1, added about 6" overall. i was so damn pumped to finally see this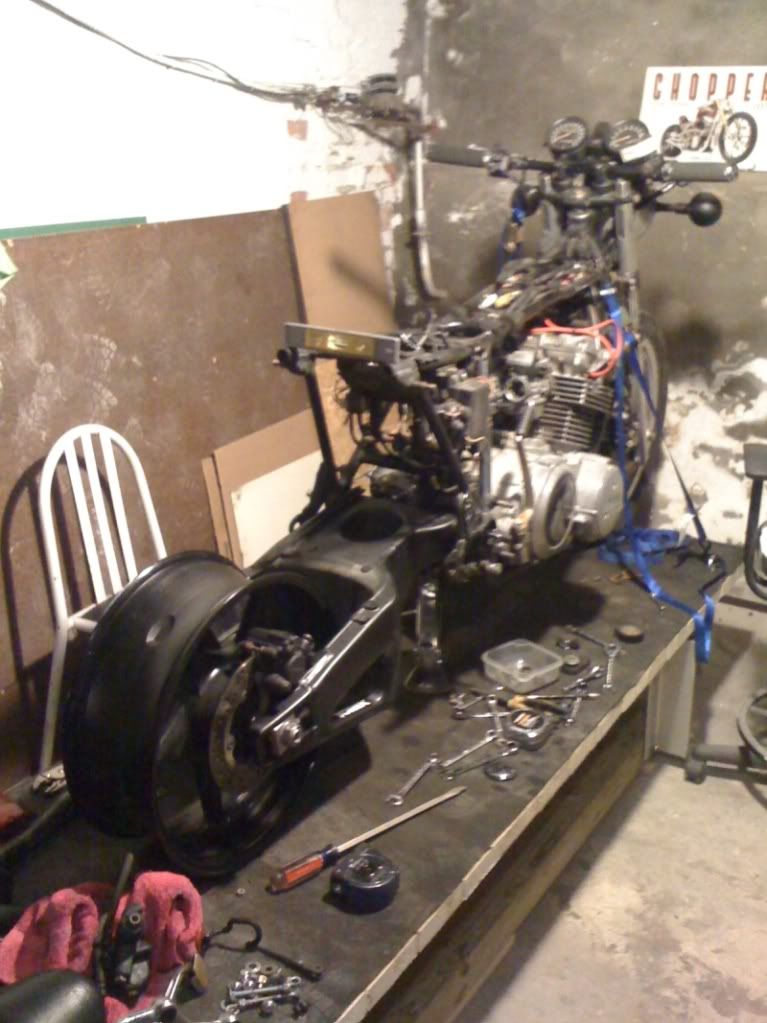 decided to cut off the subie. the stock one was too wide for what i wanted, so i'll build a narrower one once the upper shock mount is finished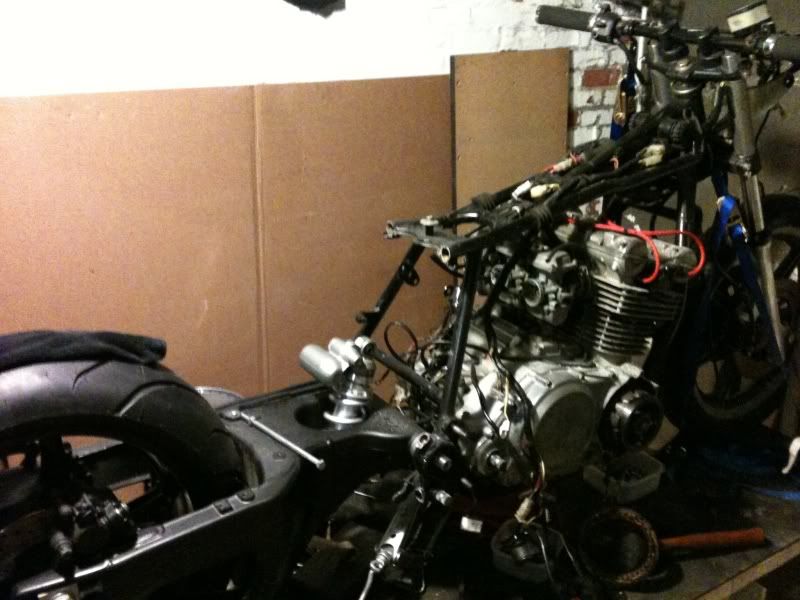 rear view
got the dogbone link welded up